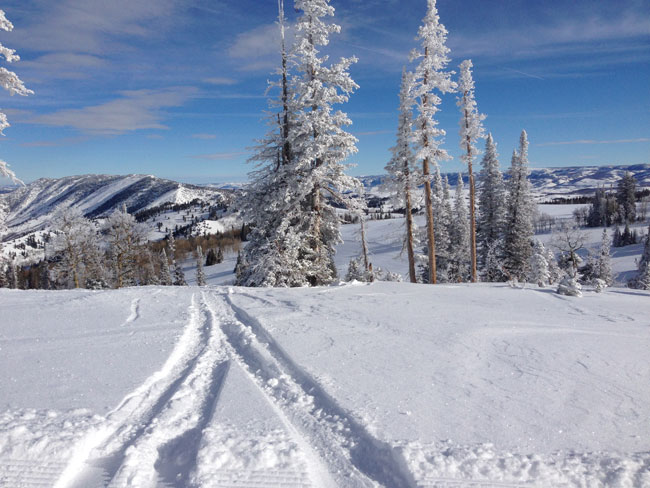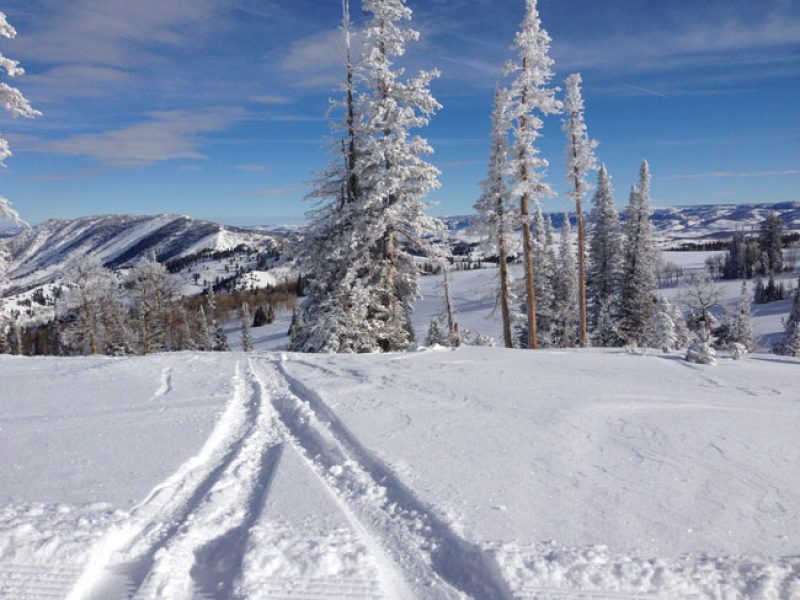 I was afraid I wouldn't enjoy skiing at Powder Mountain ski resort in Eden, Utah. My husband, who I consider a hardcore skier, was attracted by reports of incredible powder stashes, wide-open terrain and no crowds. When I sat down to look at the trail map and saw only one high-speed quad on the massive, 7,000+ acre mountain, along with two slower quads, a triple chair, and a couple poma lifts(!), I had my concerns. I'm a girl that has always enjoyed cruising down blue groomers and riding gondolas that protect me from the cold. For comparison, Park City / The Canyons, with their recent merger, has 7,300 skiable acres and they need 40 lifts.
I expected the lifts to be slow, the food to be average, and the skiing to be too challenging for me. But after spending some time skiing at Powder Mountain, I've become a brand new skier-girl.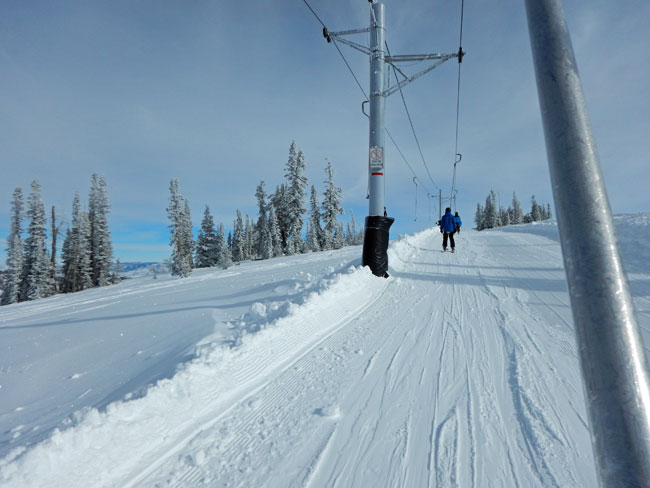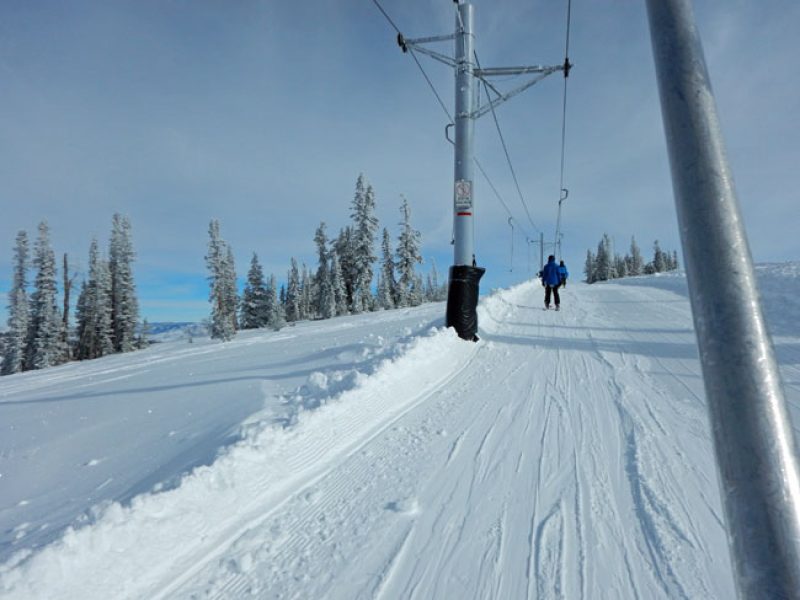 On our first day, we took advantage of the free mountain tour. Our guide, Brian, skied with us for about an hour and gave us a fine overview of the mountain, including the lay of the land and its vast lift network. We let him know our daughter was a nervous skier, and he gave her lots of encouragement and tips. It turns out Brian doubles as an instructor. His most valuable service was showing her how to use the poma lift. She was scared to try it (I admit to being nervous myself!), but being with a "guide" prevented her from melting down – which I think might have happened if she was alone with just Mom & Dad!
I'd also been skittish skiing powder. In the past, I've found it to be choppy and difficult to maneuver. But the powder here in northern Utah is different than any snow I've experienced. As they say, it's the "greatest snow on Earth." It's dry and light and you truly can float on it or plow through it. Midway through day two, I wound through a group of thin aspens in Cobabe Canyon that emptied into a wide open expanse of barely-tracked powder. I loved it.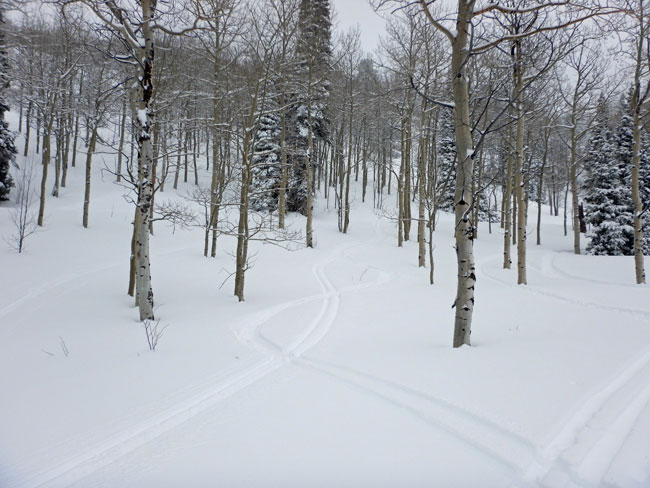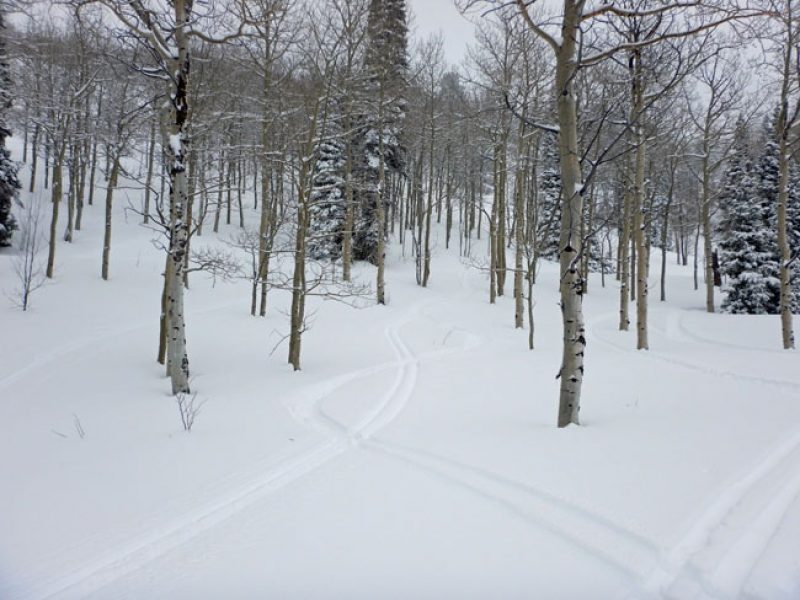 That was a turning point for me and, while I still had a lot to learn about powder skiing, I was definitely less afraid. In fact, I was confident enough to try cat skiing – twice.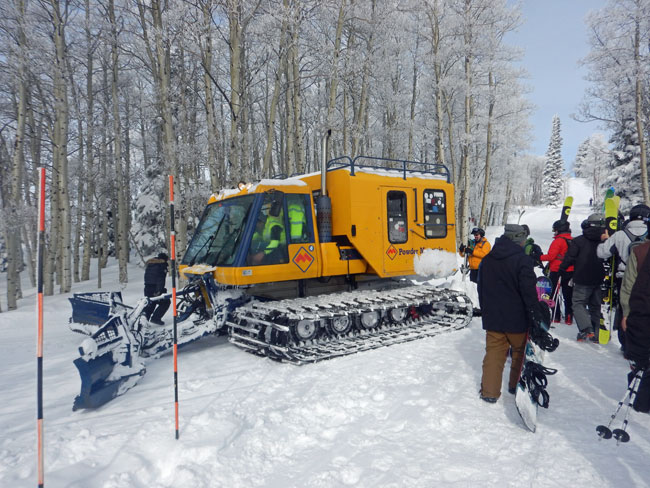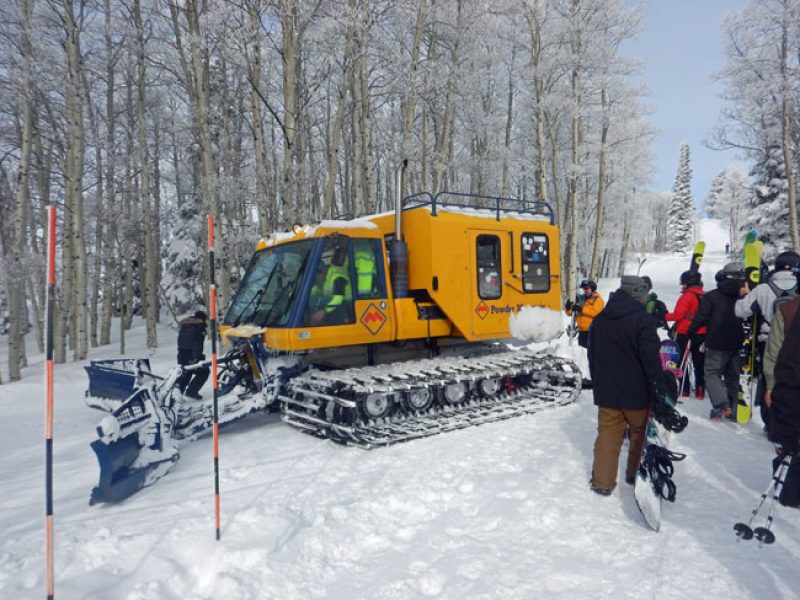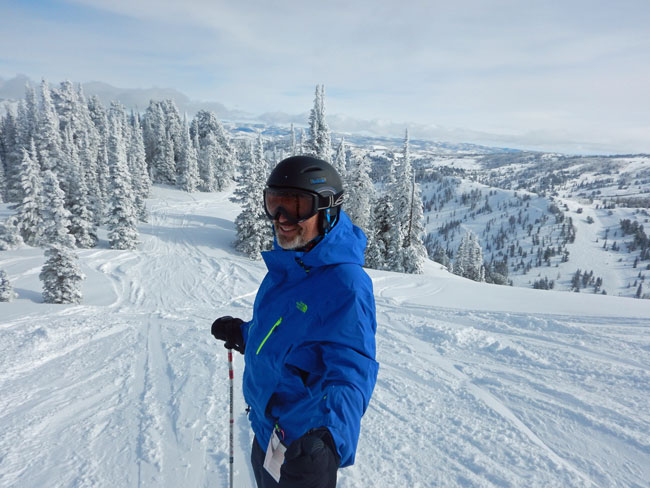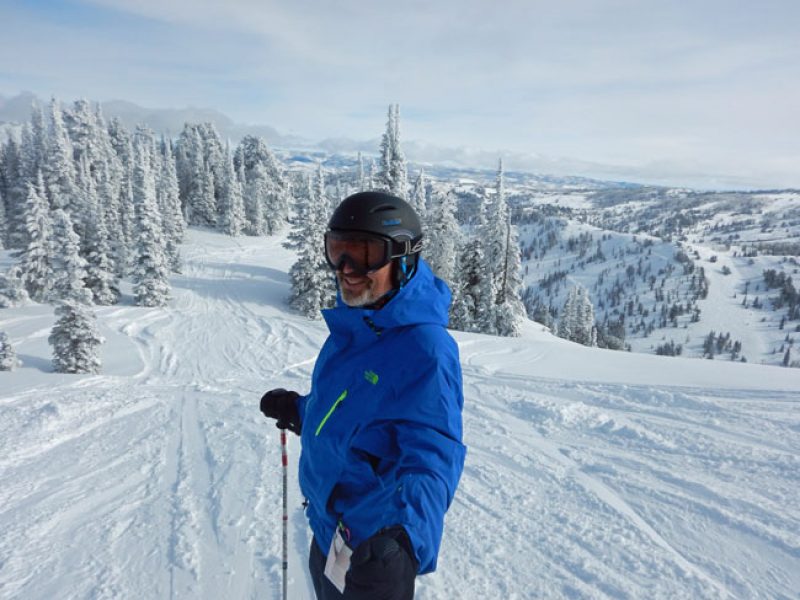 Powder, powder everywhere
Skiing at Powder Mountain offers run after run of that white, fluffy stuff. My favorite feature of Powder Mountain is that you can ski anywhere. This is a difficult concept to fully grasp if you live and ski in the East. Yes, there are groomed runs, but simply turn left into those trees or right off that lip and you'll still end up at the bottom of a lift. My husband and I laughed many times as we looked at each other, wondering which way to go, and just shrugged – it's all powder, it's all fantastic and it somehow all ends up in the right place at one of the very few ski lifts.
My concern over having only four chair lifts? Unjustified. The mountain is superbly laid out. The lifts are short, the runs are long and no matter how full the parking lots, there don't seem to ever be any lift lines. Most runs, I didn't even see another person.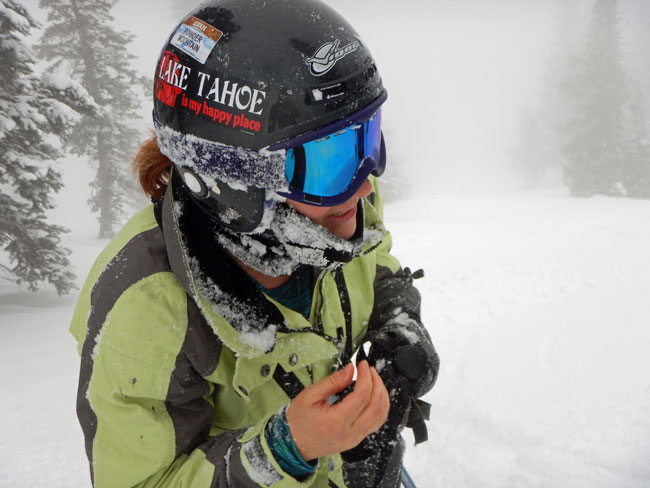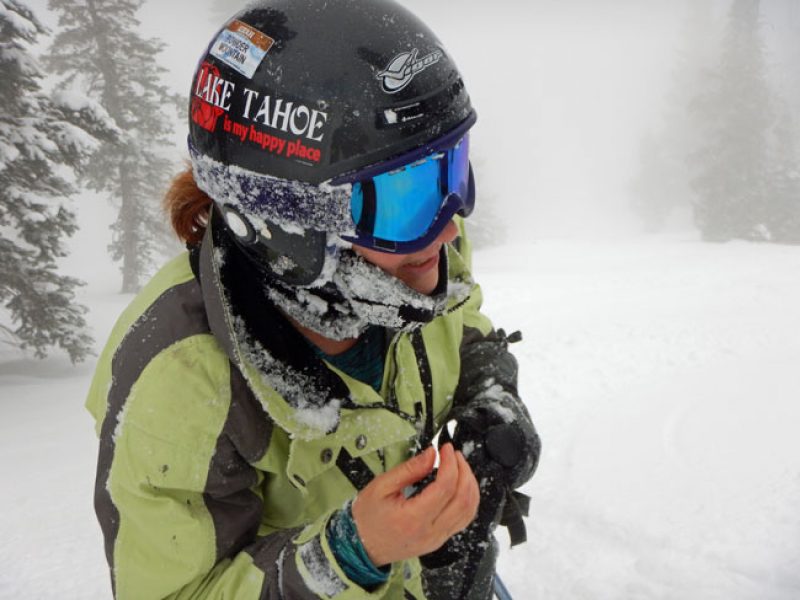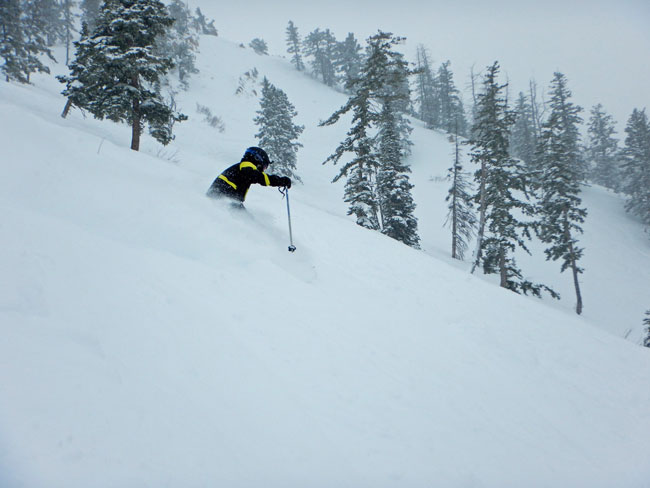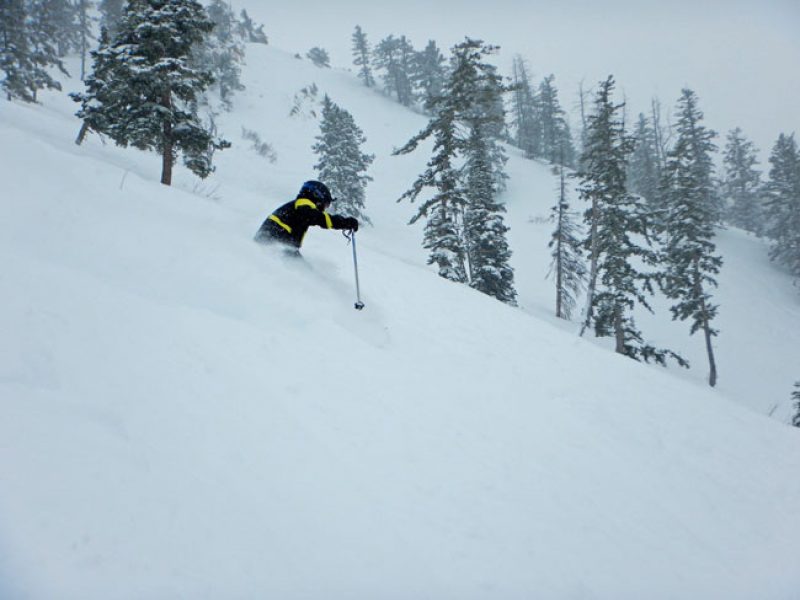 You won't hear hip hop music at the terrain park or dance music in the lodge, but we did hear some old dudes singing "Sky Pilot" on the lift behind us. And there's live music regularly at the "Powder Keg" bar in the main Timberline Lodge.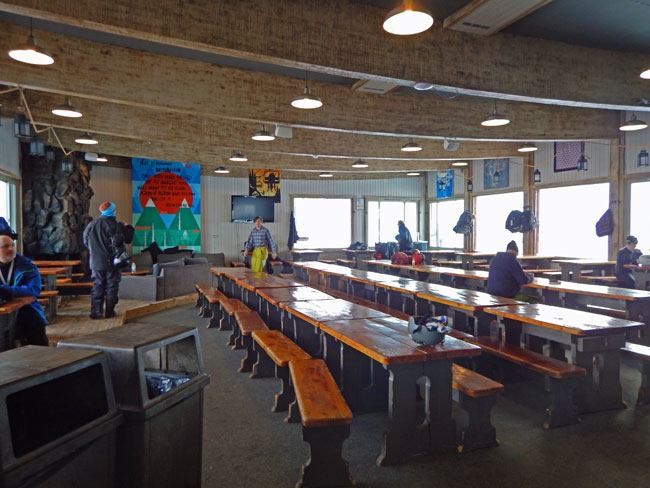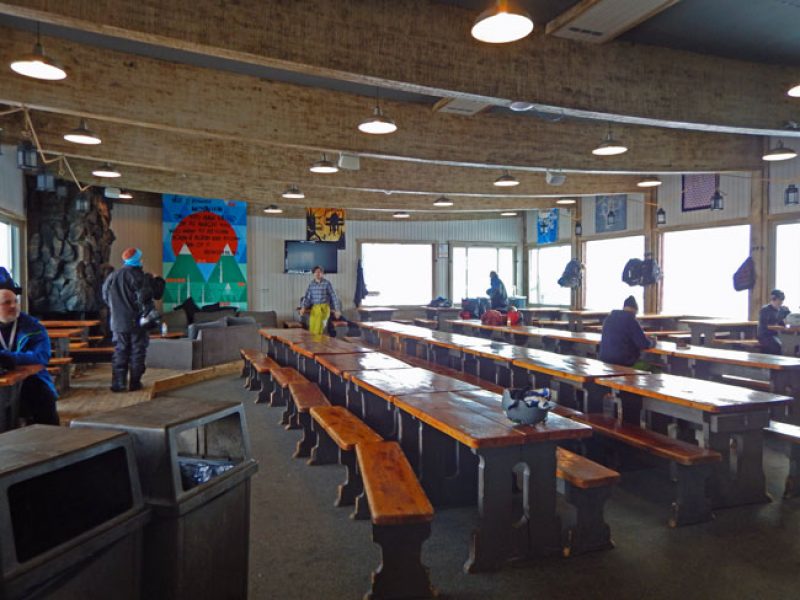 There's no faux-European village, no string of sports shops, no Starbucks. At Powder Mountain you'll find a main lodge, a rental/sport shop, and two additional lodges that are small, but well-staffed and rarely crowded. And they feel like real lodges – not plastic cafeterias or luxury hotels – with hearty, wooden tables and even a couple couches by a fireplace. And the food is excellent. The Hidden Lake Lodge – my personal favorite – serves up awesome Mexican food, not cho' ordinary nachos.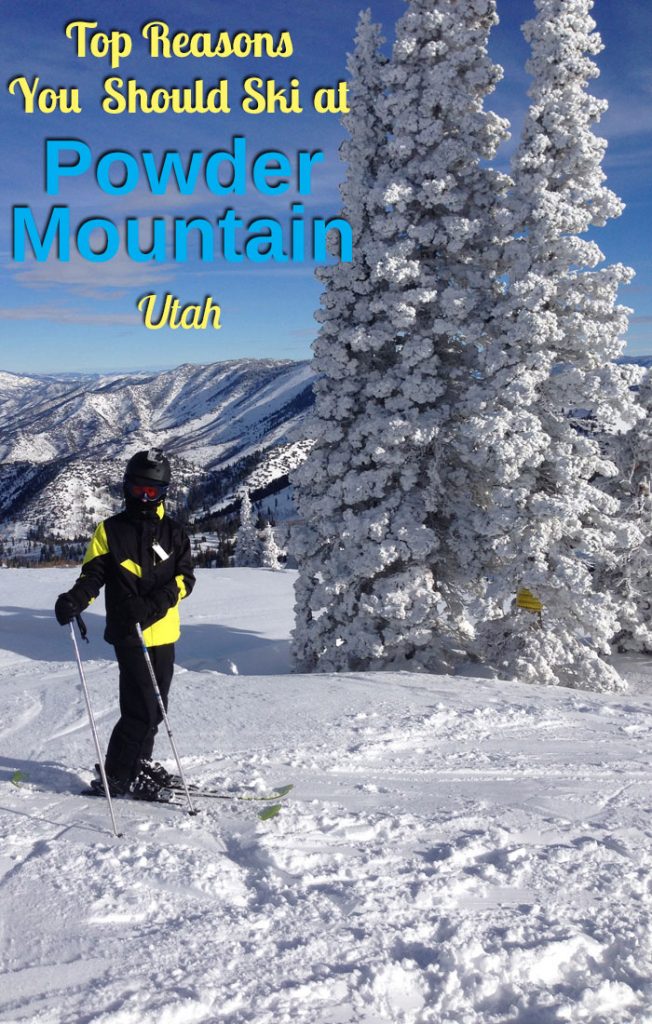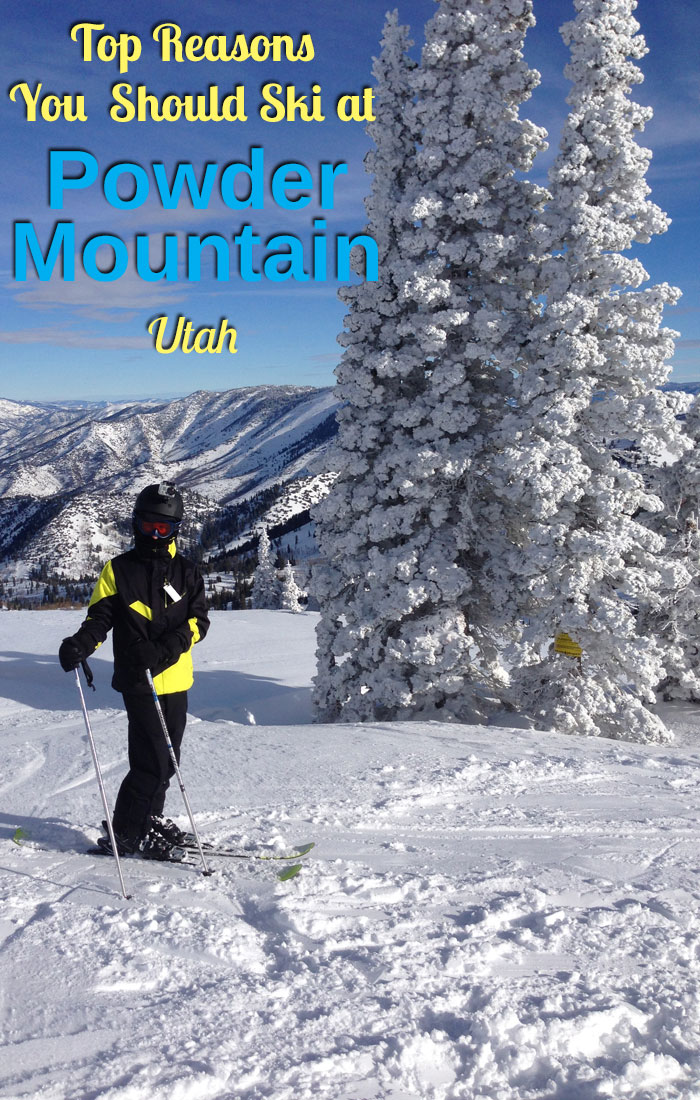 Despite the tasty food, the 500+ inches of superior snow annually, the vast, inviting terrain and complete absence of lift lines, Powder Mountain is not on a lot of people's radar. And the regulars like it that way. The resort may be huge, but it naturally feels intimate and cozy. When I mentioned to our guide Brian that I was writing about PowMow, a nearby skier overheard and said to Brian, "Make sure she tells people it's crowded and skied out at Powder Mountain." Seems they want to keep all this powdery sweetness to themselves.