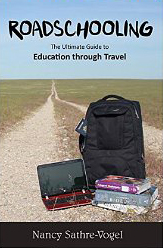 As an unschooling mom, I firmly believe learning is a lifestyle and not a bunch of facts to be crammed into kids brains while sitting at a desk. Roadschooling: The Ultimate Guide to Education Through Travel
, by Nancy Sathre-Vogel, offers some prime examples of how traveling with your kids can be the perfect implementation of a learning lifestyle.
Roadschooling is a quick read and an excellent overview of teaching through travel. The author has 21 years of classroom teaching experience and her master's thesis focused on brain research as it applies to learning. She gives some concrete facts to back up her claim that learning happens naturally when kids are in a challenging, stimulating environment.
The book starts out explaining how kids learn and what roadschooling means (many things!). Nancy then breaks down how to roadschool and how you can apply your travel experiences to almost every subject. Finally, she answers the common question, "How will my kids keep up and learn everything they need to know?"
A little more than half the book is case studies – interviews with roadschooling parents and students. Roadschooling looks different for everyone, but through the case studies, you can find some common themes. One theme I noticed was: Relax! Many parents started out traveling with their kids and stressing about the learning process, but all eventually found that being more relaxed and trusting their childrens' ability to learn paid off. I've found this to be true in my unschooling life. While every child learns differently and at a different pace, they all want to learn and grow and become contributing members of society.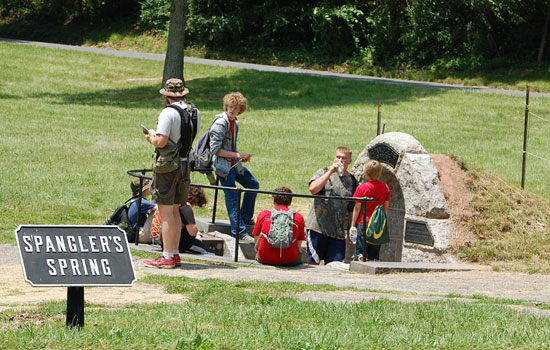 Nancy also notes the importance of reading, and advocates reading aloud to kids. Read to them about the places they travel, and research beforehand (or after for more in-depth study). This sets the foundation of learning. She also suggests ways to take travel learning to the next level, such as having kids keep a journal, make a model, or write a letter to a relative.
I can't think of a better way to learn than to experience. Roadschooling offers a terrific starting point for any parent interested in making their family travels more educational.