This is a guest post by Tamara Gruber of We3Travel.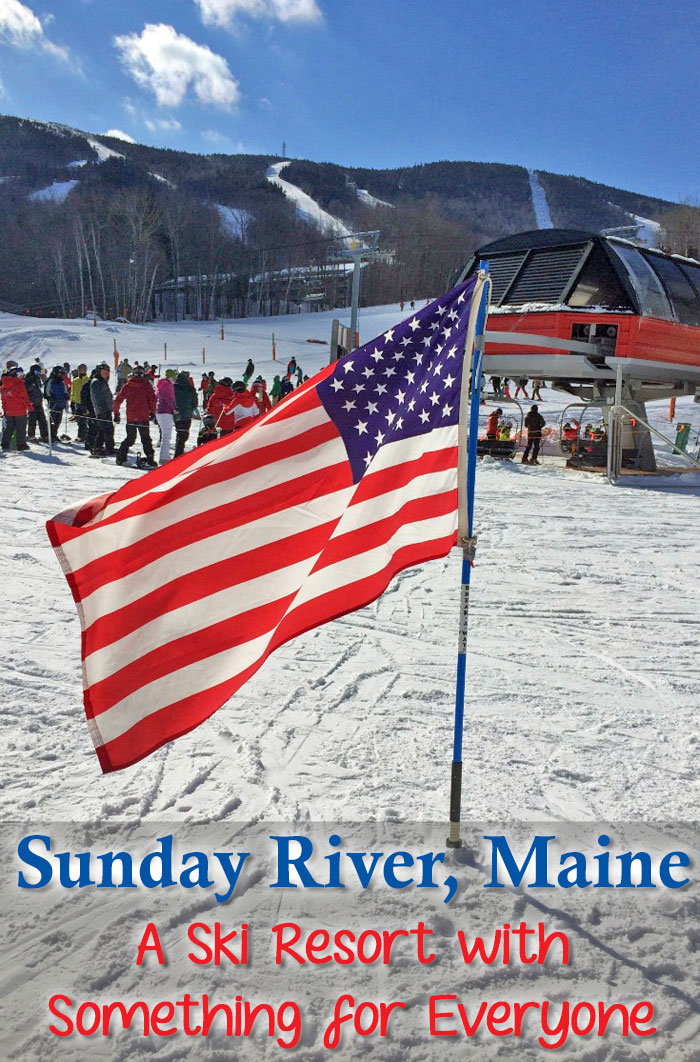 Located in Newry, Maine, about 65 miles northwest of Portland and 3.5 hours from Boston, Sunday River is the second largest ski resort in New England. What I love is that with 135 trails across eight interconnected peaks, there truly is something for everyone from seven terrain parks, to glades, to trail options for all level skiers.
Since it is just far enough from NYC to attract mainly New Englanders, the trails aren't as crowded as some of the Vermont resorts I've visited, and in the four times I've visited, including over holiday weekends, I've never had to wait more than 10 minutes in a lift line. Altogether, Sunday River offers 16 lifts, including a hybrid chairlift/gondola called the Chondola, four high-speed detachable quads, five fixed-grip quads, two triples, one double, and one surface lift for an uphill capacity of approximately 29,000 passengers per hour.
One thing to keep in mind is that it gets cold in Northern New England. We've been there a couple of times in January when the temperature for the early morning fun runs dipped below zero and 19 can feel downright balmy during the day. And, in the afternoon, at least on the North Peak, the trails fall into shadow after 3pm, making it even colder.
While I know more advanced skiers and snowboarders also love Sunday River, what I like is how great the resort is for beginners and families. This was the first place my daughter went to ski school and I was a nervous wreck about the experience. But they expertly group the kids according to ability level and shift them throughout the day. A bonus for signing up for an all-day lesson (outside of the yummy lunch my daughter always raves about), is how small the classes get in the afternoon. More than once she has ended up with one-on-one instruction if others at her skill level are only there for half a day.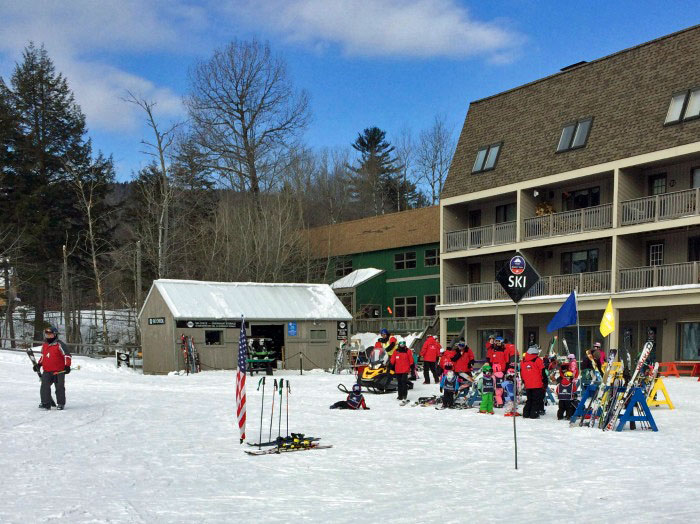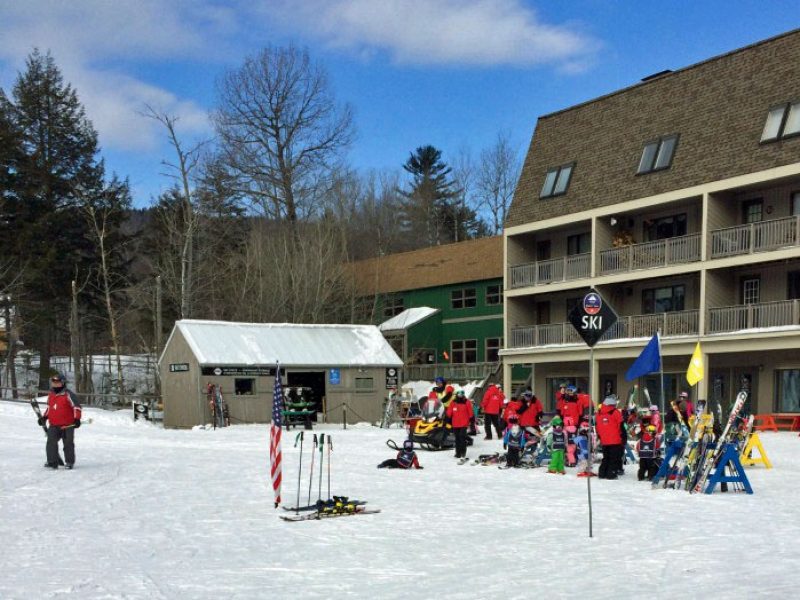 Even once you graduate from ski school, the resort has plenty of easily accessible terrain to offer beginners that doesn't cross frequently with more expert trails. In fact, they even offer lift tickets for Beginner Terrain, so you don't need to pay as much if you aren't using the whole mountain. There are also fun events like family dinners at the mid-mountain Peak Lodge and evening activities for kids so parents can enjoy a night out.
Sunday River offers plenty of on-mountain lodging options, but I like staying at the Fall Line Condos, which are located just off of the ski school bunny hill, but aren't official resort properties. Therefore, the price is cheaper but you still have easy ski-in/ski-out access to the slopes and the South Ridge Lodge.
We've skied in Maine, Vermont and Massachusetts and Sunday River remains our family's favorite in New England.