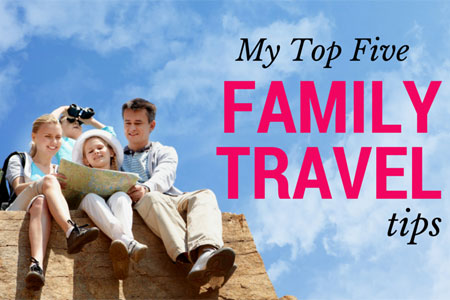 So what have I learned about traveling with my family? My kids are now 10 and 16, so I've got plenty of insight on successful vacationing with teens and tweens.
1. Be flexble and build in down time. This is probably the most common advice you'll find traveling moms handing out, but it bears repeating. DO NOT overschedule your family. Give yourself space in your itinerary to linger if something really excites your kids, or to bail out if it's just not working.
2. It's OK to split up. I used to be really hung up on family travel bonding. ("We WILL have fun TOGETHER!") Then I realized that my kids are two very different people and the whole family is much happier if we split up for certain activities. Why force my teenage son to sit through an art workshop with his sister when he'd really rather be at the arcade? A little separation between siblings – and even between kids and parents – eases tension and gives each child a little one-on-one time that makes him or her feel special.
3. If you travel off-season, check ahead that the attractions you are interested in are open. Since we homeschool, we often travel in the off-season, and we've been disappointed on several occasions when restaurants were closed or attractions were under construction/renovation.
4. When possible, bring friends along. Riding on the coattails of tip #2, having your kids' friends or even your extended family along breaks up any family tension. This has been the single, most effective way to guarantee success in my family's travels. My kids behave better, argue less, and enjoy making lasting memories with their friends.
5. Take care of yourself. Yes, the old, "put on your own oxygen mask first" advice. It's essential that you are fed, rested, and comfortable in order to deal with whatever the kids may throw your way during your travels.