I recently spent a couple days in San Antonio, Texas touring the Toyota Motor Manufacturing Texas (TMMTX) plant and driving some new Toyota vehicles. While I stared in amazement at the manufacturing lines, robots, and processes, I was even more fascinated by the history of TMMTX, its human resources innovations and its place in the community.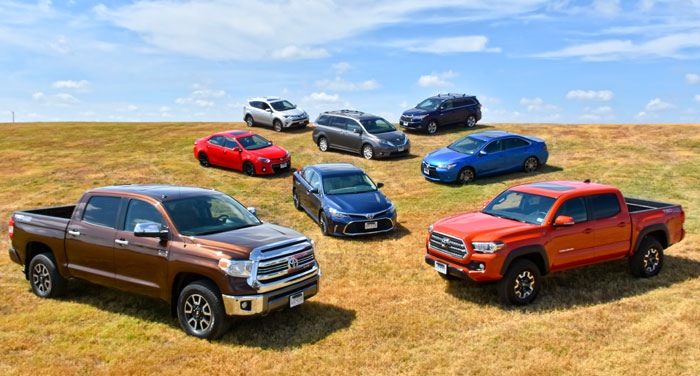 Toyota Builds Cars and People
At the 4.2 million square foot TMMTX – which sits on a plot of land in San Antonio that was once the oldest working ranch in Texas (est. 1794) – more than 7,000 workers build 25 variations of the Toyota Tundra and 16 variations of the Toyota Tacoma. A new truck comes off the line every 60 seconds. Trucks dominate the market more than ever before and TMMTX can't build trucks fast enough to meet the demand.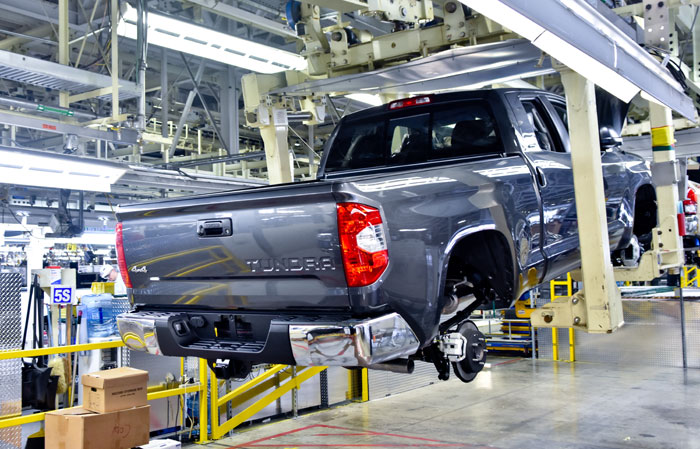 One way they handle demand is with mandatory overtime and a recently-implemented "alternate work schedule." According to Dave Crouch, vice president of administration, every team member rotates to the 2nd shift every two weeks. That means every worker spends 2 weeks on the day shift and 2 weeks on the night shift. The San Antonio plant is non-union, which allows them the freedom to implement this two-shift program.
Mandatory overtime? Alternate work schedules? How do the workers feel about this?
"Team members feel it's fair and it allows everyone an equal chance to advance," says Crouch. Considering the history at TMMTX, I'm inclined to believe him. You see, during the recession of 2008, TMMTX was closed from August to November, but not a single worker was laid off. Team members reported to work, spending their time training on the lines and even working out in the community. And Toyota paid them to do it.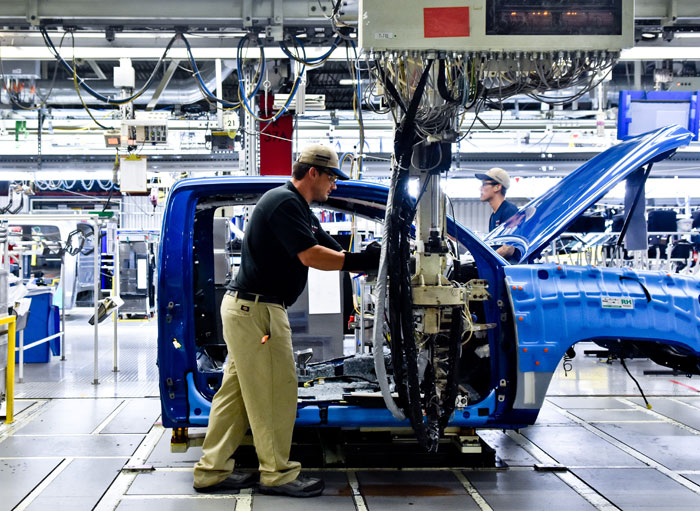 The fact that Toyota refused to fire anyone and continued to pay them when not producing cars demonstrates that unions may not be needed when a company understands the importance of its people to its success. Texas is a right-to-work state. This means that under the Texas Labor Code, a person cannot be denied employment because of membership or non-membership in a labor union or other labor organization. It's no wonder that Toyota's three separate North American headquarters for manufacturing, sales and marketing, and corporate operations will relocate to a single, state-of-the-art campus in Plano, Texas by 2017.
San Antonio is a lovely city and I was pretty excited to pass by The Alamo several times! I also enjoyed checking out the Riverwalk area and look forward to getting back there to spend more time in their excellent restaurants.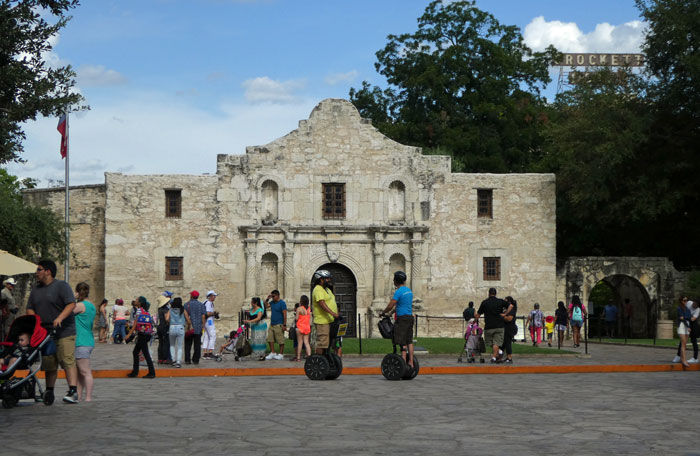 I Drove a Minivan… and I Liked It
As a homeschooling mom who parents non-traditionally, minivans rub me the wrong way – conjuring images of soccer moms and PTA meetings.  But after driving the Toyota Sienna, I've had to reconsider my views. The smooth ride, well-appointed interior, and superior design of the dash and console (space for your purse ladies!!) made me oooh and aaah. Check out the video:
I also loved, loved driving the Toyota Tundra. While less "pretty" in its interior design than the Sienna, the powerful feeling of driving a truck won me over.  And Tundras are built for the long-haul.  Take the example of the "Million-Mile" Toyota Tundra. Victor Sheppard of Louisiana drove his Tundra over one million miles and never had to replace the engine or transmission, or have the vehicle repainted. Toyota recently gave Sheppard a brand new truck so they could have his – they want to take it apart and see what's been making it tick for so long, then apply what they learn to building even longer-lasting vehicles.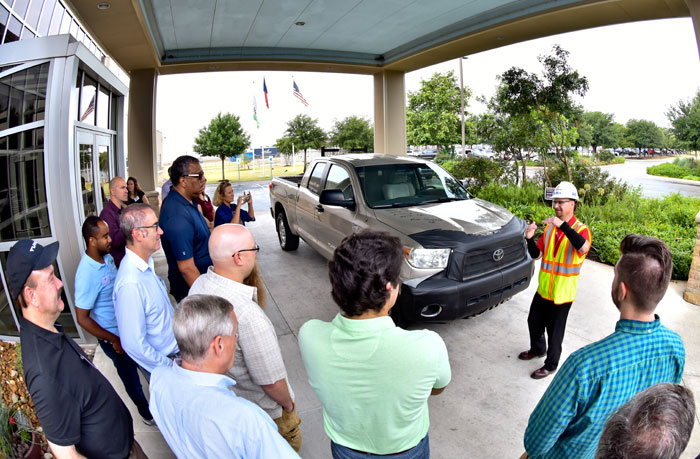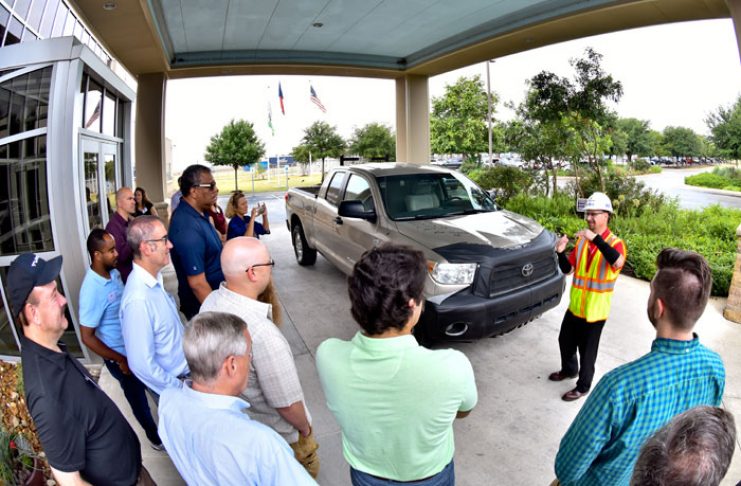 I've owned Toyotas for many years and have great respect for the company — even more so after my visit to TMMTX. And though I won't be buying a minivan anytime soon, I can't forget that slick Sienna interior!
Disclosure: I was a guest of TMMTX in San Antonio. All opinions are my own.