Of all the Marvel superheroes, Thor is my favorite. He's loyal, strong, funny, and damn fine looking. Even in his dad-bod phase.
Oh wait, are you not caught up on Thor's adventures? Well let me help you get up to speed with this guide for what to watch before Thor: Love and Thunder comes to theaters on July 7th, 2022!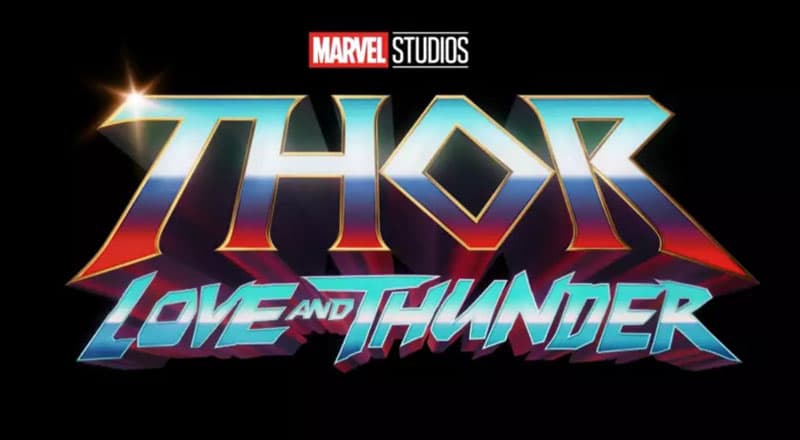 This post contains affiliate links to products and services I recommend. I may make a commission, and there is no cost to you.
In Thor: Love and Thunder, the fourth Thor movie, we find Thor (Chris Hemsworth) turning away from his superhero life and embarking on a quest of self-discovery. But there is no rest for the weary, as the saying goes.
Enter Gorr the God Butcher (Christian Bale), who is set on eliminating all the gods in the universe.
To stop him, Thor will pull together an unlikely alliance of randoms including Korg, Valkyrie, the Guardians of the Galaxy, and his ex-girlfriend Jane, who is now the Mighty Thor.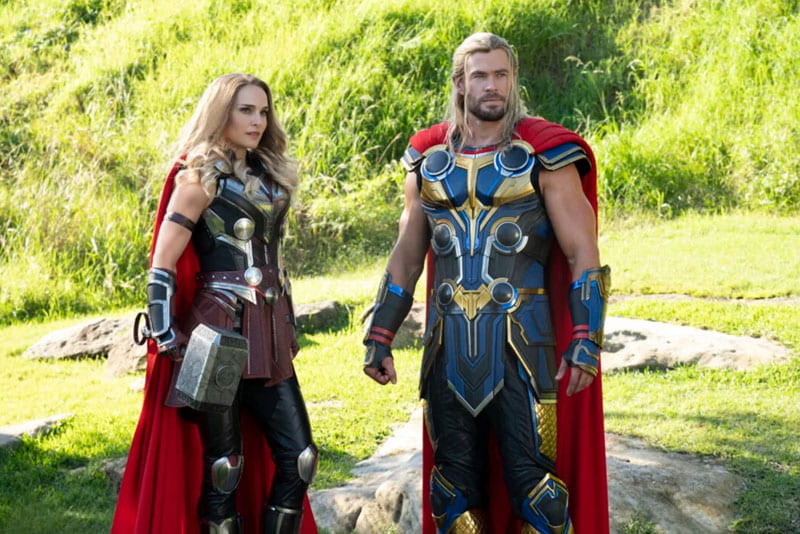 What Marvel Movies Should You Watch Before Thor: Love and Thunder?
If you're short on time, there's only one movie that I feel is essential viewing: Thor: Ragnarok.
Ragnarok, the third movie in the Thor series, introduces Valkyrie and Korg, who both play important roles in Thor 4.
Ragnarok was directed by Taika Waititi, who also directs (and acts in) Love and Thunder.
If you want to go just a little deeper and get a better overall picture of what's happened to Thor in the Marvel Universe, I suggest you watch these movies, in this order, before Love and Thunder:
Thor
Thor: Ragnarok
Avengers: Infinity War
Avengers: Endgame
Optional viewing: Guardians of the Galaxy Volumes I and II. I am not a huge GOTG fan, although most people LOVED these movies. Characters from this saga will be in Love and Thunder, so these two movies are good to familiarize yourself with if you have the time.
What about Thor: The Dark World? If you have time to kill, sure, go for it. But this movie was not that good and is a bit of an outlier when it comes to Thor's current, relevant story line.
Where can you watch Thor online? These movies are all available to watch on Disney+ or to rent or buy on Amazon.
Do You Need to Watch All the Marvel Movies?
Of course not, though I highly recommend it. (Here's how to watch the Marvel movies in order.)
Marvel is well-known for its world-building and for expertly weaving together its intricate universe. But each hero's story can also stand on its own.
If you haven't seen everything in the MCU, some references and Easter eggs in the new Thor movie will go over your head. But that won't ruin your enjoyment.
And if you want to full-on, all-in, immerse yourself in the MCU, be sure to read the Best Order to Watch the Marvel Movies and Shows and get my printable checklist with trivia!