I recently had the opportunity to visit Kansas City, Kansas for a foodie tour. Driving along I-70, you'll go through not one, but two Kansas Cities. And while Kansas City, Missouri may be a bigger city, Kansas City, Kansas is an up and coming foodie destination that should not be missed. It's even been named one of "America's Best Cities for Foodies" by Travel & Leisure Magazine!
My family and I take a lot of road trips. We've even driven clear across the United States a few times. And one thing we always look for is unique, local food. Whether you are driving through fly-over country, or you happen to be in Kansas City for business or pleasure, here's where you should eat.
Five Delicious Places to Eat in Kansas City
Kansas City, Kansas is a true melting pot of ethnicities, which results in a wide variety of authentic cuisines.
MeMa's Bakery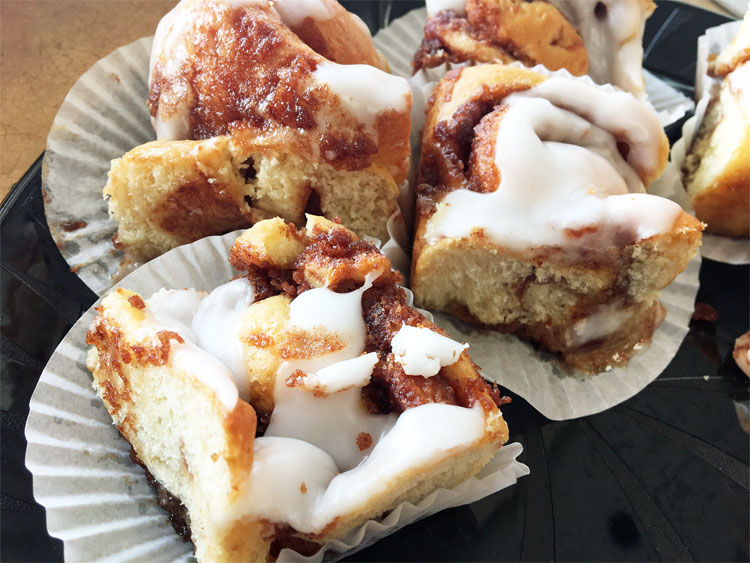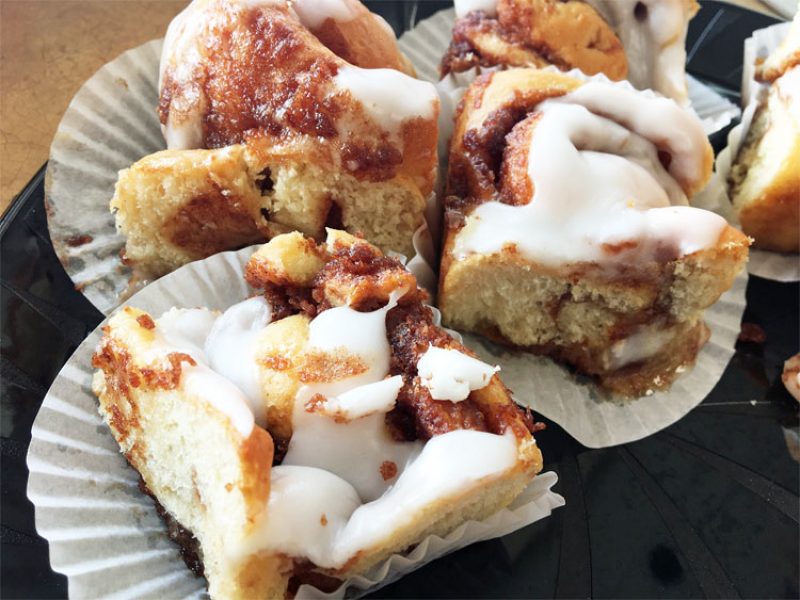 MeMa's is the place to start your day. The charming interior feels like Grandma's kitchen, with rustic décor and lots of vintage food tins and packaging on display.
They have many breakfast and bakery items, but specialize in three things: authentic German strudel, cinnamon rolls, and Povitica bread, a rolled, sweet bread that is a Croatian/Slavic specialty. We also enjoyed some of her brownies and breakfast burritos. My favorite was the warm and gooey cinnamon rolls.
Slap's BBQ
My lunch at Slap's was hands-down my favorite meal in Kansas City. Owner Joe gave us a tour of the restaurant and told us about his passion for BBQ. He and his brother started out by competing in BBQ competitions and still participate in upwards of 30 per year while running the restaurant.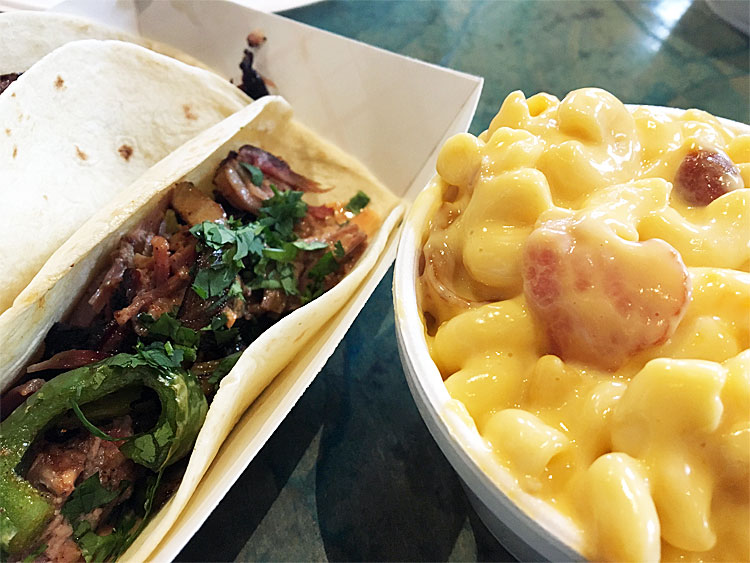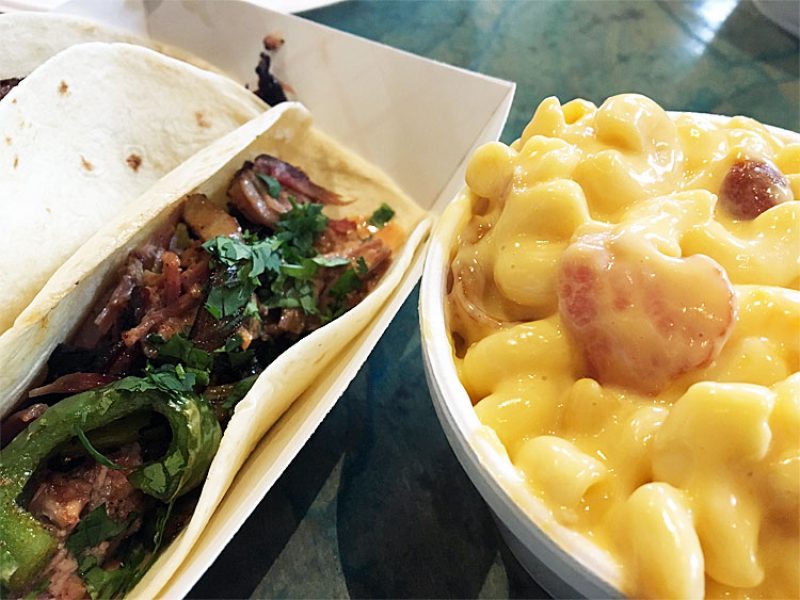 I enjoyed some incredible burnt-end tacos alongside their mac 'n cheese with bacon. Their cheesy corn is also one of the best things I've ever tasted. I didn't even get any pictures because it was that damn good.
Fun fact: Burnt ends were actually invented in Kansas City by Arthur Bryant.
Slap's (which stands for "squeal like a pig") is an unassuming BBQ joint where you can order at the counter for take-out or sit on the picnic tables on their cool deck. But get there early because there is usually a line at the door and they often sell out by 2pm.
1889 Pizza Napoletana
1889 Pizza Napoletana is a beautiful restaurant that caters to your every pizza desire. They offer a variety of intriguing signature pies (Green Eggs & Ham anyone?), as well as salads and shared plates. But you'll have the most fun building your own pizza! Just walk up to the counter and pick out what you want.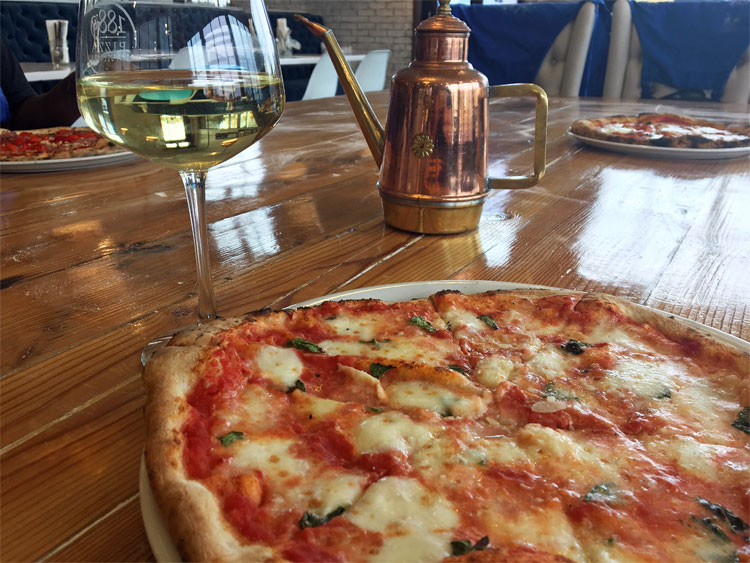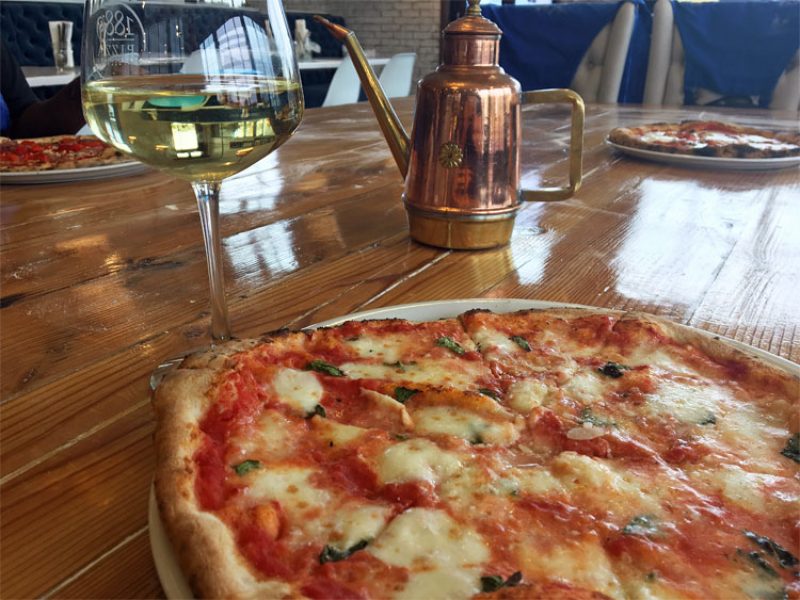 My foodie tour group had the opportunity to learn from owners Kelli and Jason just how to toss a pizza dough, build our own pie, and cook it in the wood-fired oven. And while that was loads of fun, the real pleasure was in eating my delicious, authentic, Neopolitan pizza. Paired with the perfect wine, of course.
Why 1889? Legend has it, pizza was invented in 1889 in Naples, Italy.
El Camino Real
Yes, authentic Mexican tacos are the best. But what's also great about El Camino Real is the open kitchen when you walk in. The meat and tortillas are made fresh right in front of you.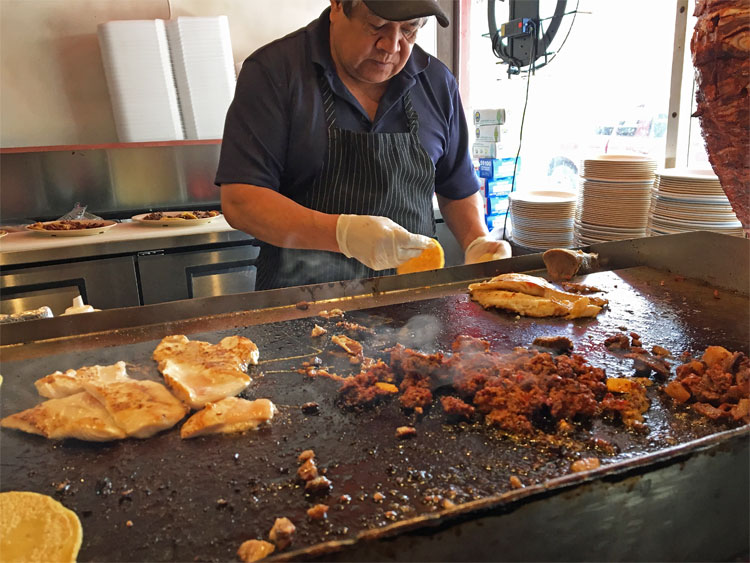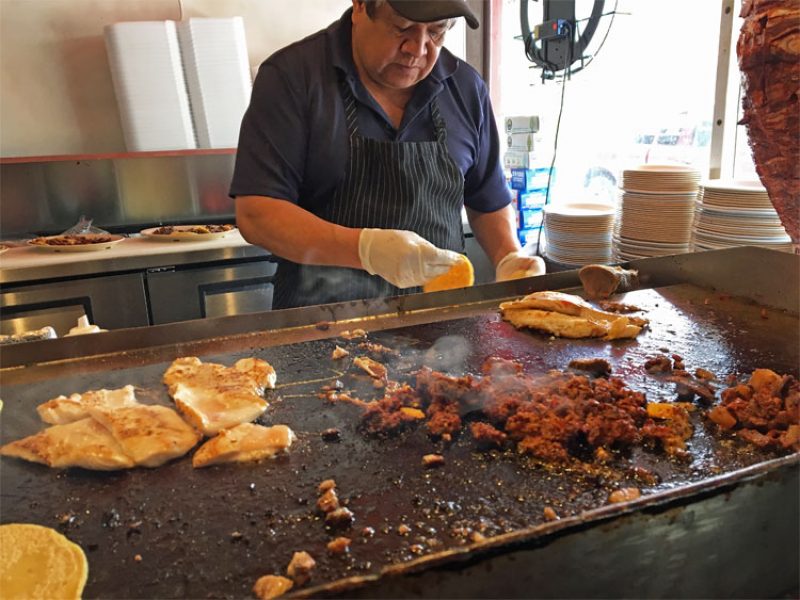 I was fascinated as I watched a worker knead the dough, feed it through a cool machine that cut it into circles, place the tortilla circles on the grill, and systematically rotate them. Turn handle, catch tortilla, place it on the grill, flip and move to the next grill. And the sizzling meats? Needless to say it smelled amazing in there!
Hollywood Casino at Kansas Speedway
Overlooking the Kansas Speedway, the Turn 2 Sports Bar & Restaurant has a great vibe and a varied "bar food" menu. And each booth has its own personal TV for when you want to catch the game!
I sampled lots of Turn 2's appetizers: chicken wings, quesadillas, ham and cheese sliders, spinach and artichoke dip. Everything was tasty. They also served up an excellent Chicken Cobb Salad. But my favorite was their Boerger's Burger, topped with caramelized onions, fried pickles, bacon, bourbon BBQ sauce, fried cheddar cheese and candied jalapenos. Whoa.
You might also want to check out their Final Cut Steakhouse for fine dining. It wasn't open when I visited, but we got a peek inside and it's decorated with wardrobe and props from famous movies like Titanic and The Wizard of Oz (it is Kansas, after all)!
Five Places to Buy Great Food in Kansas City, Kansas
In addition to restaurants, there are several unique places in Kansas City to buy amazing food to take home.
Bonito Michoacan Bakery: They boast more than a thousand types of bread in fifty different varieties whose original recipes come from Mexico, Central America, and more. They also offer an overwhelming variety of cookies and pastries, as well as coffees and champurrado, a type of Mexican hot chocolate.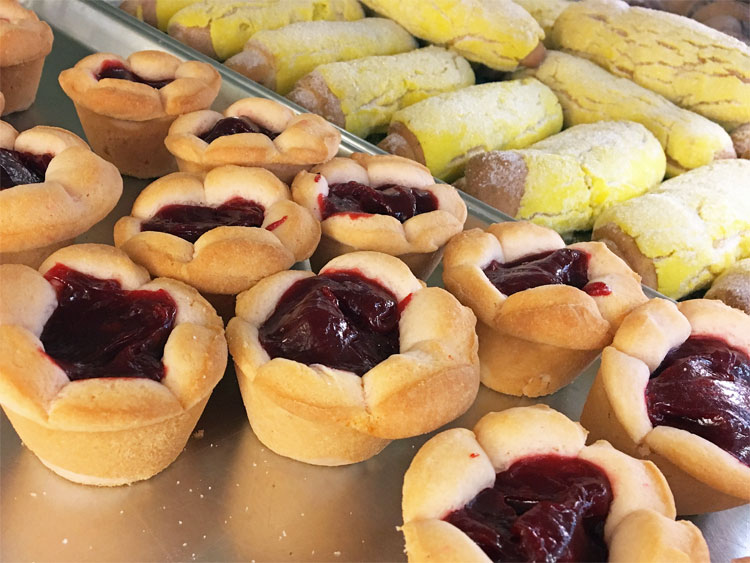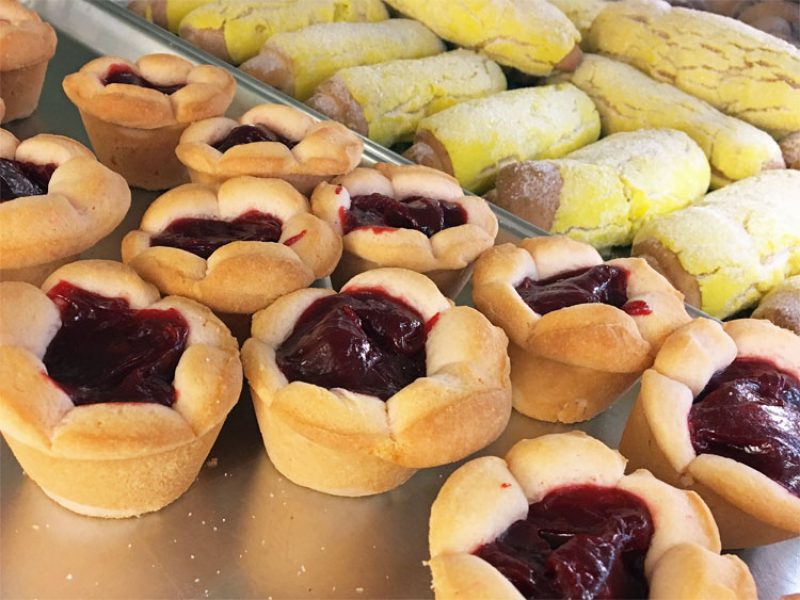 Kansas City Steak Company: Stop in and grab some of their burnt ends, a prime cut of beef, or a complete oven-ready meal.
Krizman's House of Sausages: Three generations of sausage makers bring you some of the best sausage in the area.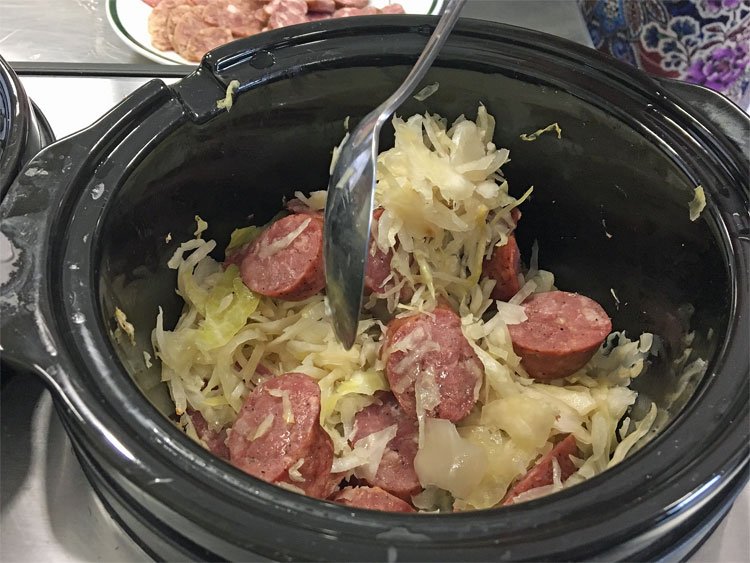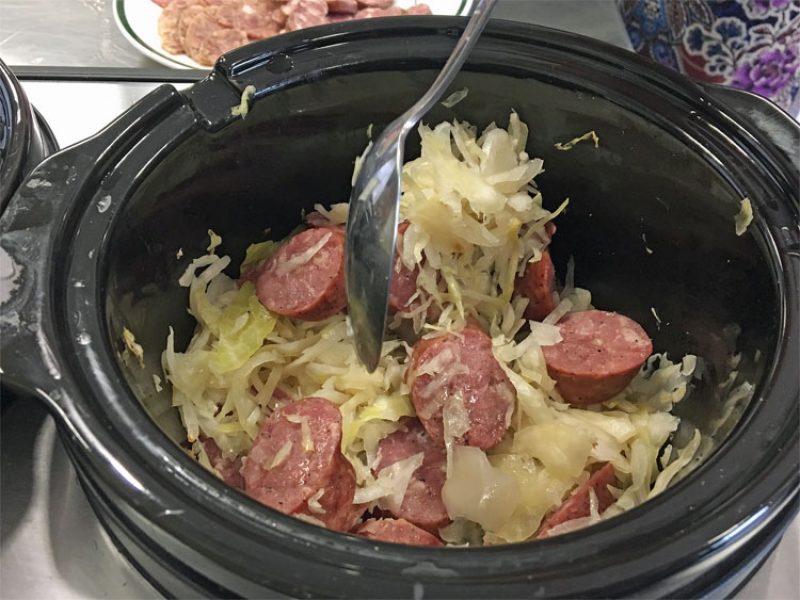 Original Juan's: Is 1600 varieties of BBQ and hot sauces enough for you to choose from? If you're brave, take a sample of "The Source." It's their hottest sauce, measuring in at 7.1 million Scoville Heat Units. For comparison, your average Frank's RedHot Sauce measures at 450 SHUs. (I tried it – check out the video!)
Rowe Ridge Winery: Their delightful tasting room is open for you to sip wines from the nine varieties of hybrid and American native grapes they grow. You can also take a tour of the vineyard.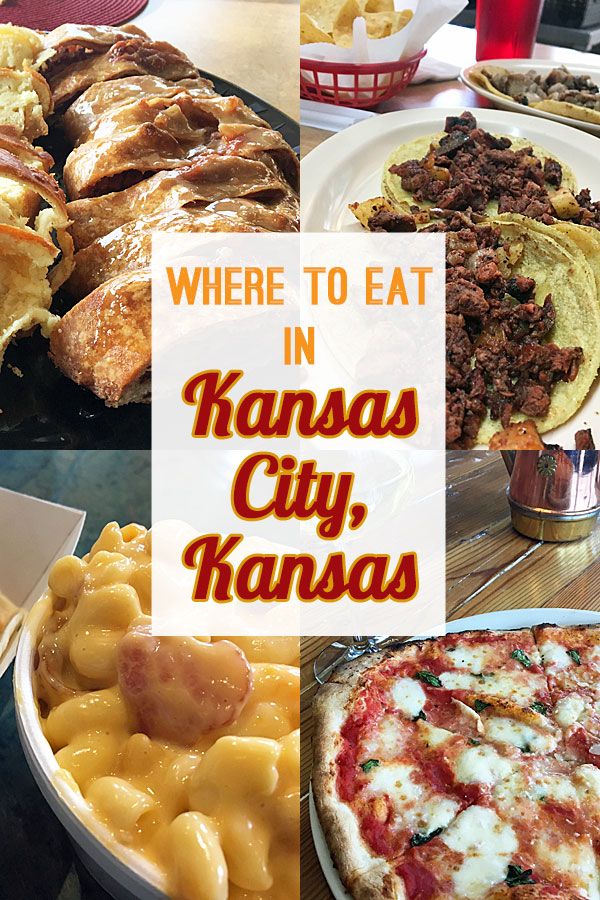 Kansas City, Kansas would probably not have been on my radar as a foodie town. Thanks to the KCK Convention & Visitors Bureau for organizing this foodie tour and introducing me to these great eateries!
My tour was compliments of Visit Kansas City, Kansas, but all opinions are my own.