One of the most important things you can do for your car is keep up on routine maintenance. YourMechanic offers a service that makes car repair and maintenance easy. You simply go to their web site, type in the service you need and your location, and YourMechanic will email you a quote. From there, you can schedule an appointment and one of their trained auto mechanics will come to your home or office to service your car.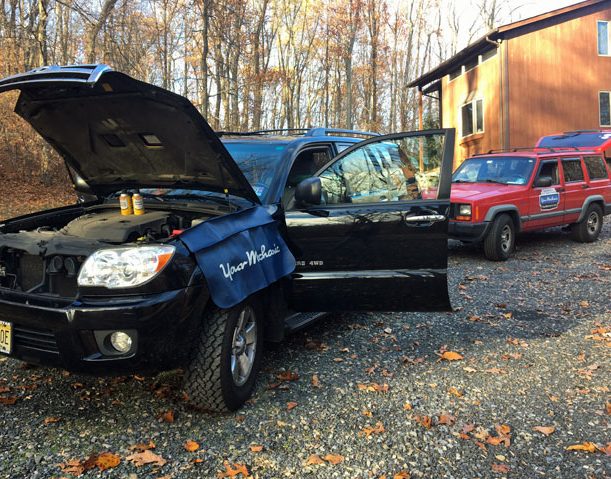 Car Maintenance Keeps You Safe and Saves You Money
IHS Automotive (a company that provides information and analysis) reports that Americans are keeping their cars and light trucks for longer than previously reported — an average of 11.5 years. This increase is attributed to both improved vehicle reliability and economic factors. And the Car Care Council reports 84 percent of vehicles on the road in the U.S. are in need of a service or new part, and 86% of all cars on the road are out-of-warranty. So people are keeping their cars longer, but they're not keeping up on maintenance.
Staying on top of maintenance and repair will help your car to last even longer, keep you safer, and save you money in the long run. YourMechanic analyzed the cost of routine car maintenance tasks at three different stages: when they're due, when they're delayed by several thousand miles, and in a worst-case scenario when they're ignored entirely. For example, an on-time brake service might cost you $300. If you ignore squeaky brakes, you risk damaging the brake rotors which could cost upwards of $1,200 to fix. And I don't need to tell you the cost of completely neglecting brake repair – you could lose your car, or your life.
Convenient Car Repair with YourMechanic
While taking the time to get estimates and bring your car in for maintenance can be inconvenient, it is crucial. And YourMechanic has created a way to make it easier and less time-consuming. I had the opportunity to try out YourMechanic and it was a simple, hassle-free experience.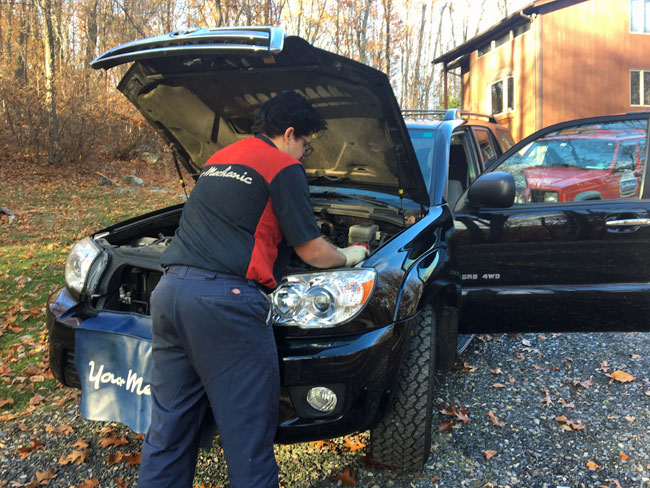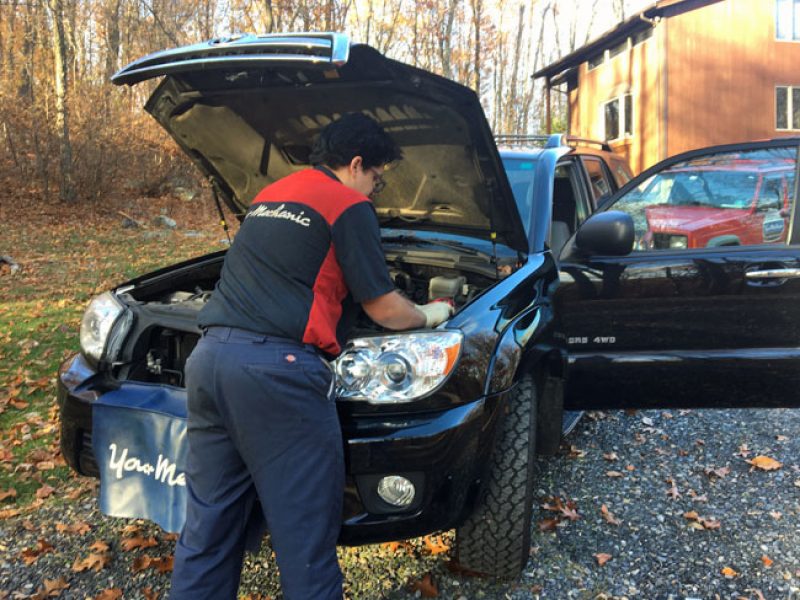 I needed a new battery for my Toyota 4Runner. But since the battery wasn't actually dead yet, I kept putting it off. I knew I was increasing my chances of being stuck somewhere in cold weather with a dead battery, but as a busy mom, I didn't want to kill hours bringing my car to a mechanic. With YourMechanic, I went to their web site, got a quote, and setup the service around my schedule from the comfort of my couch.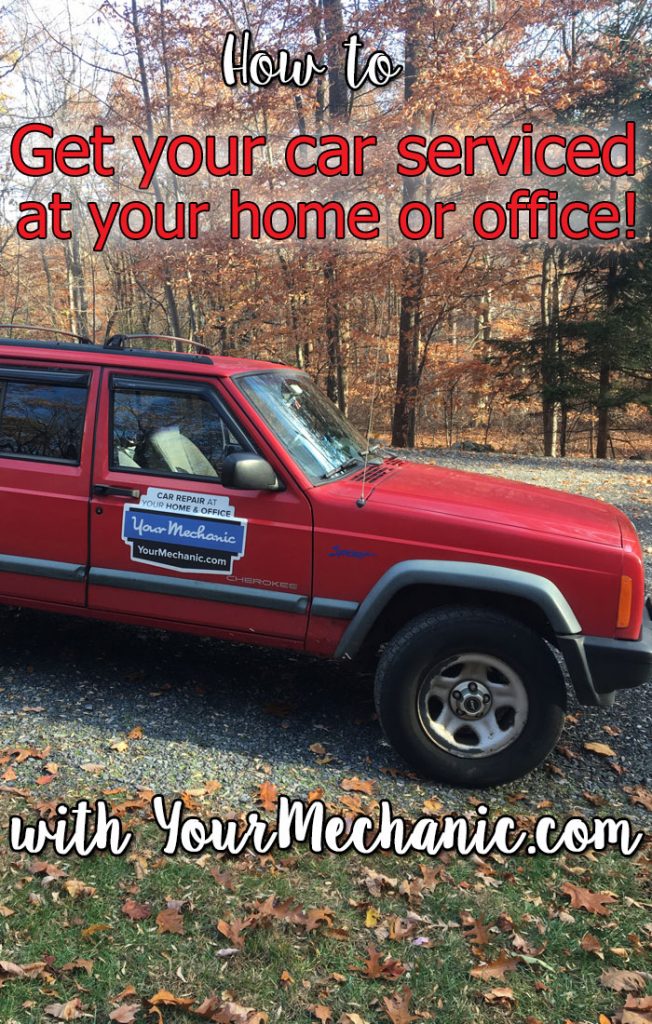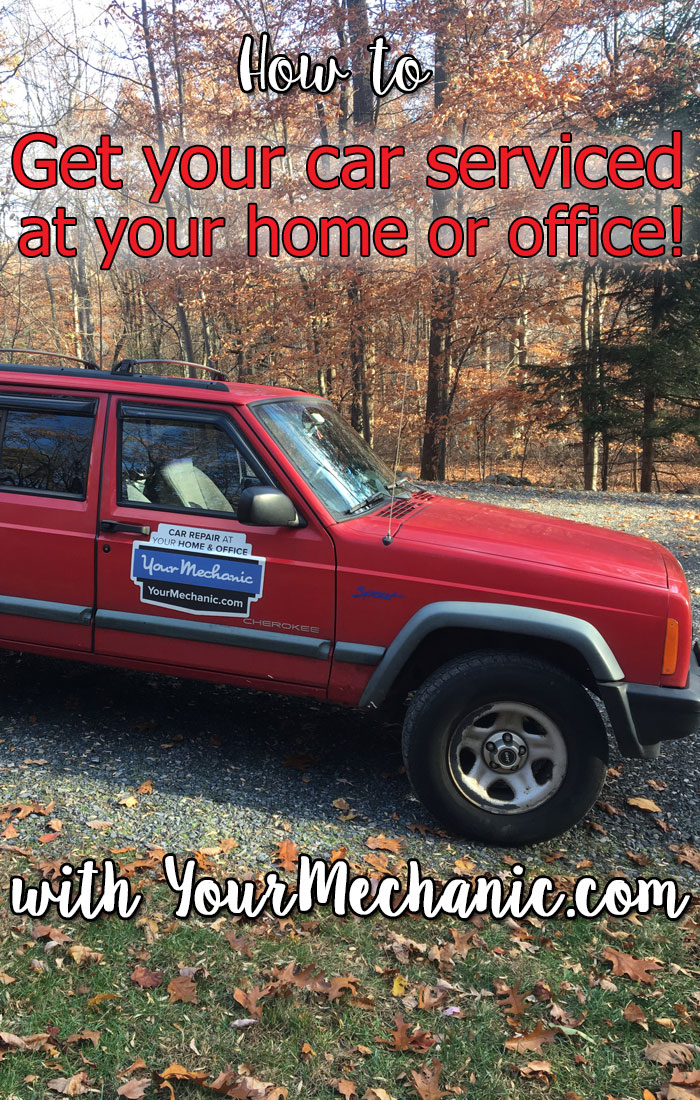 Three Reasons You Should Try YourMechanic
No waiting or guessing when YourMechanic will show up. The first factor that impressed me about YourMechanic was the email they sent with a link that showed exactly where my mechanic was on his drive to my house. I could literally see on the map where he was driving at that instant, and therefore knew exactly when he'd be arriving in my driveway. Very cool!
You can see everything they are doing. While some people will want to leave their car in their mechanic's capable hands and return to work or home duties, I enjoyed watching the work – something I don't get to do if I go to an auto shop. My mechanic explained everything he was doing and I truly enjoyed learning more about my car.
Get an emailed estimate and quote of everything they recommend. YourMechanic will check over some basics in your car and let you know if they recommend any further repairs or maintenance. They'll email you a quote so you can compare prices with a local mechanic or book further services with them.
Here's a video of my experience:

YourMechanic has provided this handy routine maintenance checklist – click here for the full-size PDF, print it out, or pin it for later!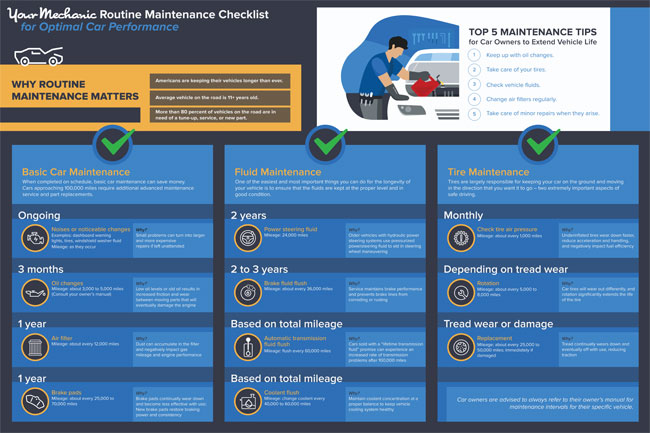 If your car is in need of repair or maintenance, I recommend considering YourMechanic.
Your Mechanic provided my on-site service free of charge to facilitate this review. All opinions are my own.