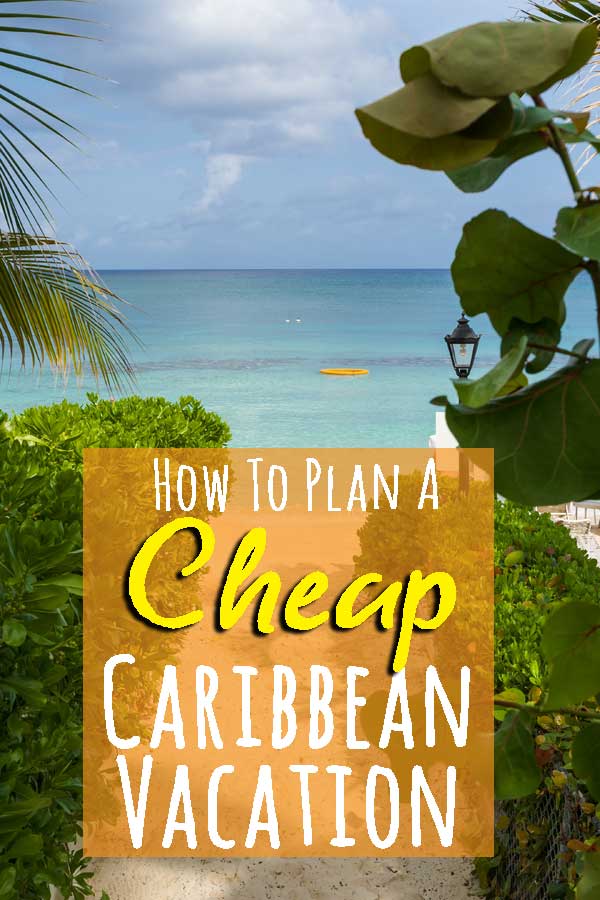 The Caribbean, with its clear blue waters and gorgeous beaches, is a dream destination for many. And it's not as hard as you think to plan a cheap Caribbean vacation. While there are plenty of fancy resorts you can stay in, you can also have a fantastic trip to the Caribbean while sticking to a tight budget.
Don't be one of the 54% of Americans who don't use their paid time off each year! Start planning now for your Caribbean vacation with these tips:
Keep an Eye to the Sky
Start planning early when it comes to airfare! Check out sites like Skyscanner and Google Flights to find the cheapest days and location you can fly to from your home airport. You can also set up email alerts to inform you when fares change.
While costs will vary depending on where you fly from, popular Caribbean destinations like Jamaica, Bahamas, Cancun and Grand Cayman are among the cheapest to fly to. If you can travel during the off season, you'll save even more money.
Don't forget to pack smart when flying. It's a beach vacation, so you don't need to pack a lot of bulky clothes or shoes. Throw in your swimsuit, a couple outfits and flip-flops, and you're good to go! By packing only a carry-on bag, you'll save money on baggage fees.
A Cheap Caribbean Vacation Starts with the Right Hotel
Besides airfare, your hotel is your biggest expense. Look for budget hotels that offer amenities that can save you money, such as:
Kitchens to cook your own meals or heat up leftovers
Complimentary breakfast
Location close to the beach so you don't need a car
Other complimentary services like beach chairs or shuttles around town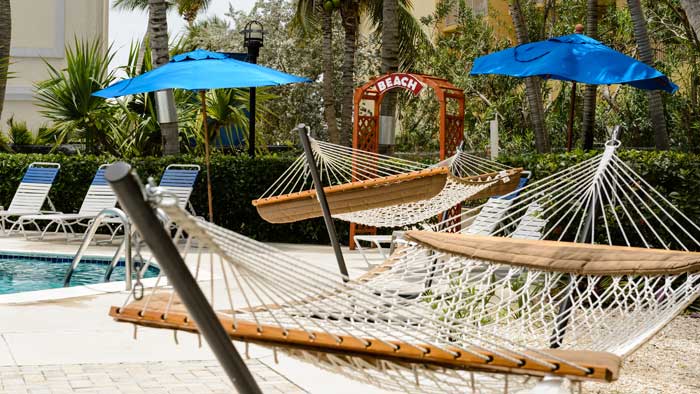 For example, the Comfort Suites Seven Mile Beach in Grand Cayman offers efficiency kitchens and a complimentary breakfast buffet with scrambled eggs, waffles, fruit, and more. And it's a two-minute walk to Seven Mile Beach where they offer complimentary lounge chairs and umbrellas. Little costs like lounge chairs on the beach can definitely add up and can tip the scales on your vacation budget.
The Comfort Suites Paradise Island in Nassau also offers similar amenities, including free use of the Atlantis Resort facilities!
How to Save on Food
I already mentioned two ways to save on food: stay in hotel where breakfast is included and that has a kitchen (or at the very least a fridge and microwave) in your room. Another way to plan a cheap Caribbean vacation is to eat your biggest meals early in the day. Did you know that many restaurants offer the same meals at lunch as they do at dinner – but at a cheaper cost? Here's how I plan my family's meals when we're on a tight budget:
Fill up on the hotel's free breakfast. Take some fruit and other non-perishables (bread, pastries, etc) from breakfast back to the room to snack on later.
Eat a hearty lunch, which is usually less expensive than dinner for the same food!
Bring lunch leftovers back to the room to eat later, or the next day.
Purchase food at a local grocery and make our own dinners in the hotel room, combined with leftovers and foods from breakfast.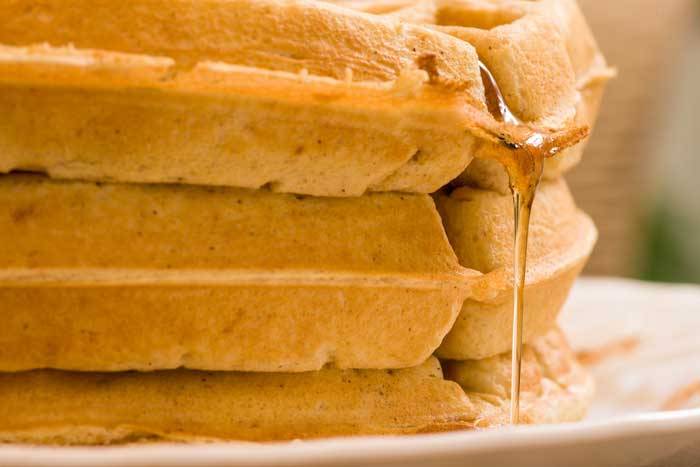 You can also save money if you buy a couple gallons of water at the grocery store. Bring smaller bottles to refill on your own rather than buying bottles of water or soda every day.
Win a Trip to the Caribbean!
Choice Hotels is one of the world's largest hotel companies with over 6,500 hotels franchised in more than 40 countries and territories, including a selection of properties in the Caribbean. Choice's Caribbean hotels are a great option for people who want a beach vacation without a hefty price tag.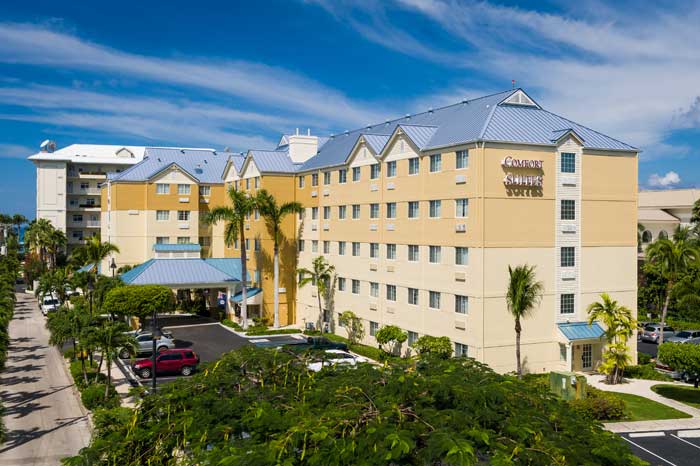 In celebration of National Plan for Vacation Day, Choice has launched the Capture the Caribbean campaign, encouraging and inspiring people to get away from the grind and plan a trip to the Caribbean. You and a guest could win a four-night stay at either Comfort Suites Seven Mile Beach OR Comfort Suites Paradise Island, plus airfare, ground transportation, and spending money!
Enter now at CapturetheCaribbean.com or post on Twitter, Instagram or Facebook using #CapturetheCaribbean and #Sweepstakes. You can enter daily until February 28, 2018.
This post is sponsored by Choice Hotels. Opinions are my own and based on my experience.