A beach vacation in November? You bet! Gulf Shores and Orange Beach in Alabama is the perfect place to extend your summer by planning a fall beach vacation that is less crowded and less expensive than the traditional summer getaway.
And in the fall, Alabama's beaches are host to tons of festivals and food competitions that you won't want to miss.
Here's a four-day itinerary you can follow for your visit, or use as a guideline to help you plan your vacation!
Day One: Beach Day!
Once you're settled in your accommodations (here are my recommendations!), head straight to the beach. With miles of pristine, white quartz, sugar-like sand and turquoise waters, you'll want to relax and soak up the sun and salty air.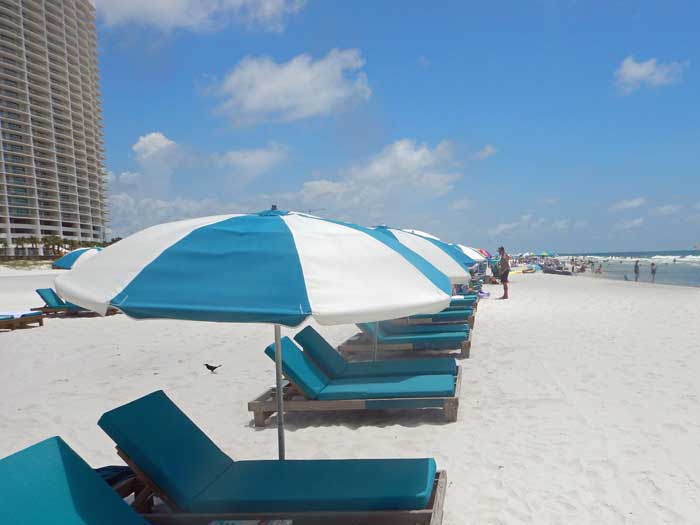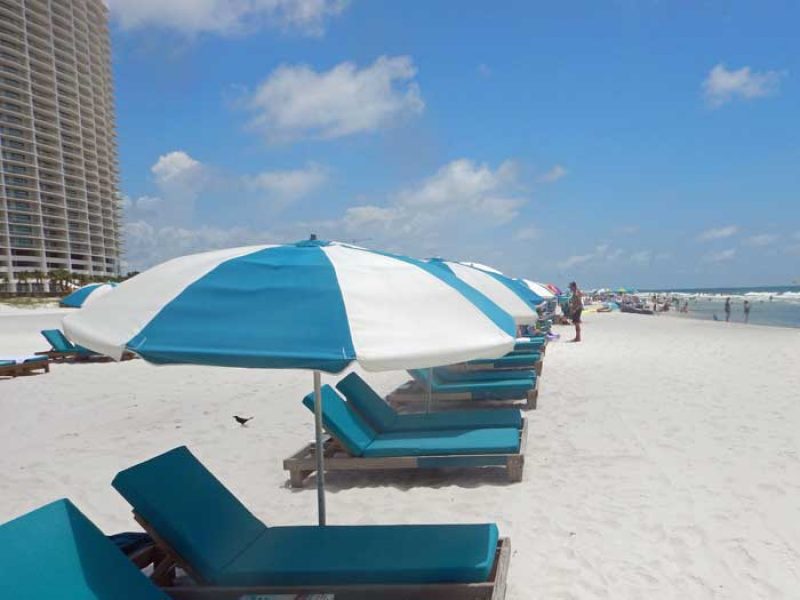 If your rental or hotel has beach-front access – get out there! If not, I recommend Alabama Point East beach area. It's a gorgeous spot to relax and watch the boats going in and out of the bay.
For dinner, I recommend Luna's Eat & Drink. Their huge craft beer selection, yummy appetizers, and comfortable bar are super inviting. Luna's specializes in creating unique options with fresh, simple ingredients. One of the best examples of this is their Tomato Pie – which is like pizza baked in flaky pie crust. So simple. So savory and flavorful. Tomato Pie, a flight of beer, live music… what more do you need?
Day Two: Adventure!
This morning, check out Southern Grind Coffee House. This pretty little coffee shop is beautifully decorated in ocean hues, making it the perfect place to start your day at the beach. They offer fresh, healthy options for breakfast and lunch, as well as baked goods, gelato, and home décor for a little souvenir shopping.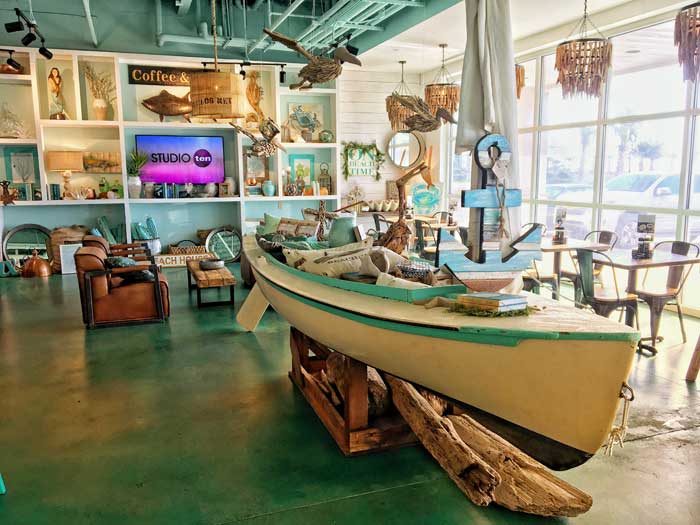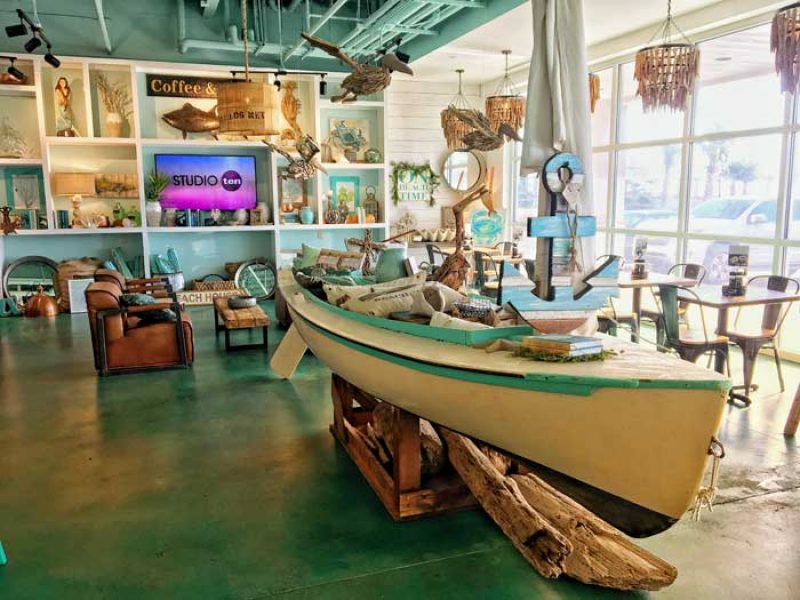 Then head out for adventure! There's tons to choose from in Gulf Shores and Orange Beach, such as:
Parasailing
Ziplining
Scuba diving
Horseback riding
Tour an oyster farm
and more!
When you're ready for happy hour or dinner, head to The Gulf. It's cozy, captivating, and chill. The outdoor bar, picnic tables, and couches on the sand beckon you to gather, sit, and relax. It's like sitting on your back deck with your best friends, but with an unparalleled view and delicious food and drink served to you!
Day Three: Breakfast and Boating
Today, head over to the Ruby Slipper Cafe for a leisurely breakfast. With its incredible food, breakfast cocktails, and overall vibe, the Ruby Slipper Cafe is one of my favorite places to eat in Orange Beach.
Spend the rest of your day boating! Check out the Flora-Bama Marina to rent a pontoon boat, jet ski or kayak. Or take a dolphin-sighting or deep-sea fishing cruise.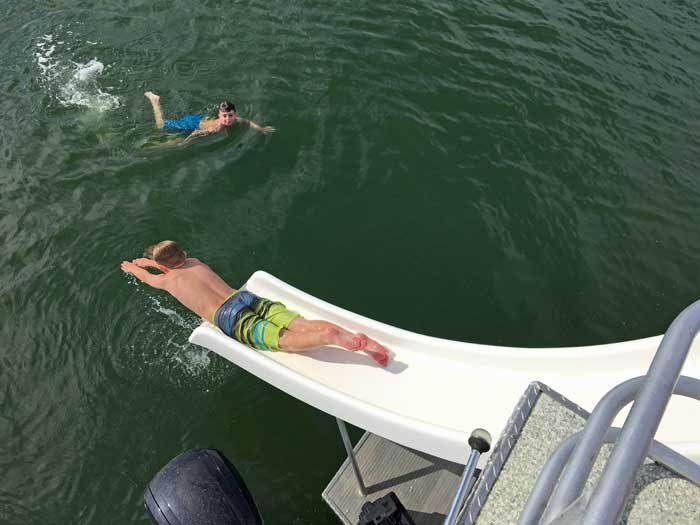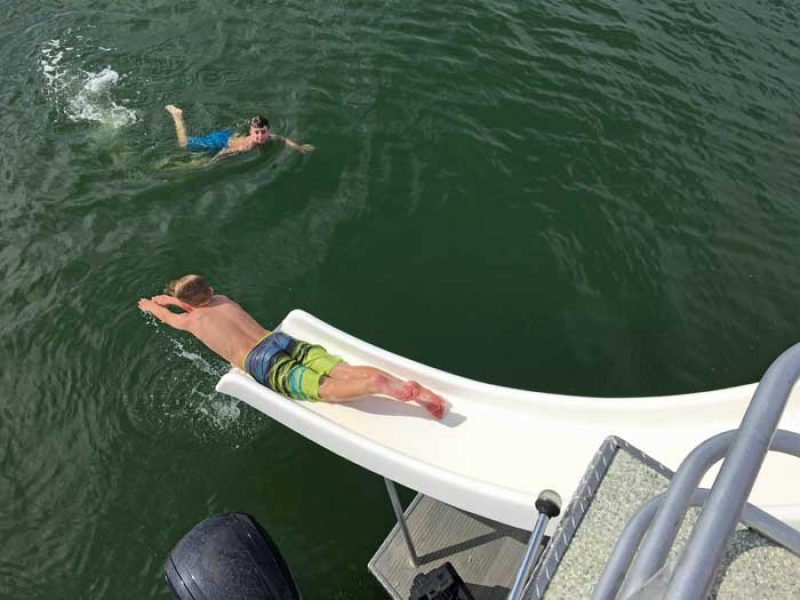 After your day on the water, stop by Blalock Seafood & Specialty Market. This is usually one of my first stops when I get to Alabama's Gulf Coast. Pete Blalock has lived in Orange Beach for over 47 years, starting out in a truck delivering fresh shrimp. Today he has three locations for his seafood and specialty markets, offering fresh local fish, meats, seasonings, sauces, dips, crackers, wine and more.
Pick up some shrimp cocktail, fresh fish or meat for grilling, and some wine. And do not miss their smoked tuna dip – it's to die for! You'll be all set for dinner in your condo, or appetizers on your hotel balcony!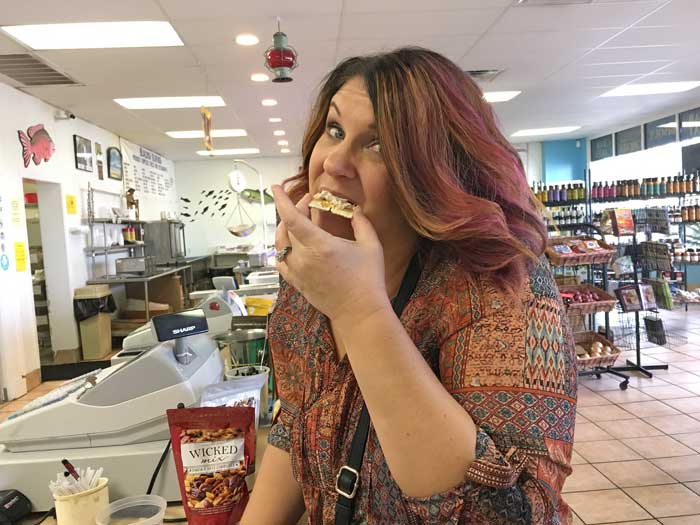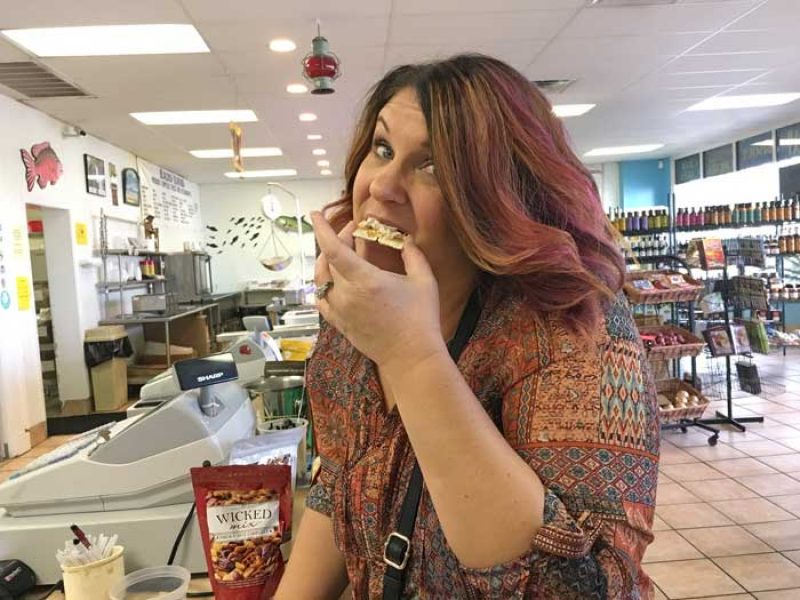 You can also stop by Rum Sisters for some sweets to snack on. Pick up a bunch of their award-winning, alcohol-infused cakes like the Bushwhacker Rum Cake and the Twisted Sista' with Kahlua and chocolate!
Day Four: Biking and Shopping
For breakfast, make a quick stop for homemade pop-tarts, Breakfast Hollah, and awesome coffee at BuzzCatz.
Today is for taking in some of Gulf Shores and Orange Beach's non-water activities! You might want to check out the Alabama Gulf Coast Zoo, affectionately called "The Little Zoo That Could." My family adores this zoo for its unique animal encounter experiences. My daughter got up close and personal with a lemur and a baby tiger!
Or maybe you want to learn about the history of the area? Check out Fort Morgan. The Fort protected the port of Mobile and its shipping channels, although it was not garrisoned until 1861 when southern troops seized it during the civil war.
There are also biking and hiking opportunities at the Bon Secour Wildlife Refuge.
Later in the day, head over to The Wharf. This "outdoor mall" offers diverse retail and dining, a ferris wheel, mini golf, an escape room, an arcade, zip lining, a movie theater, a farm market, and an amphitheater that attracts big-name entertainment. Be sure to stay until dark to enjoy the free Sound & Light Spectacular show that takes place on the main street!
For dinner, I recommend Ginny Lane right at The Wharf. This casual-upscale restaurant offers amazing food and great cocktails. I had an incredible Blackened Shrimp with Fried Green Tomatoes. The perfectly seasoned shrimp and the crispy, but warm and juicy, tomatoes were topped with a to-die-for remoulade. Not your typical mayonnaisey remoulade, this version was tomato-based with just a little creole kick. My mouth still waters when I think about it.
More tips for vacationing in Gulf Shores and Orange Beach
While I'm partial to the shoulder season, the Gulf Coast of Alabama is an awesome place to vacation any time of year. The instant itinerary will get you started in your planning. Here are some more of my recommendations:
I'm partnering with Gulf Shores and Orange Beach this fall to encourage everyone to #KeepOnSummering! All opinions and experiences are my own.