My family spent a couple fun-filled days at Heavenly Ski Resort in Lake Tahoe last week and I've got some beautiful photos to share.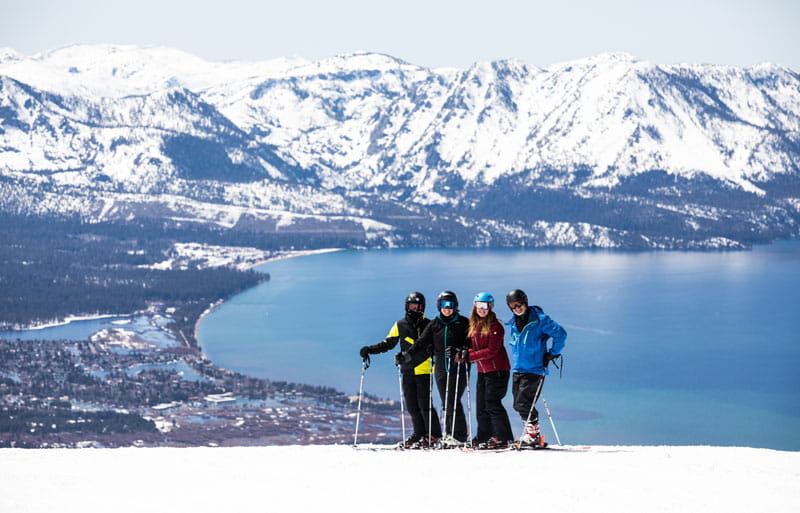 Heavenly has the BEST views of any ski resort I've ever visited. I mean, look at this lake view!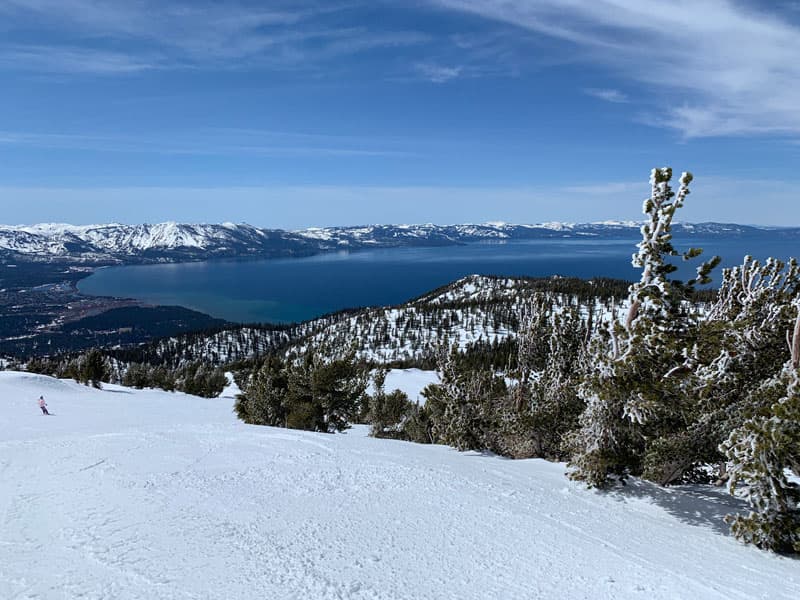 I felt like I was on top of the world.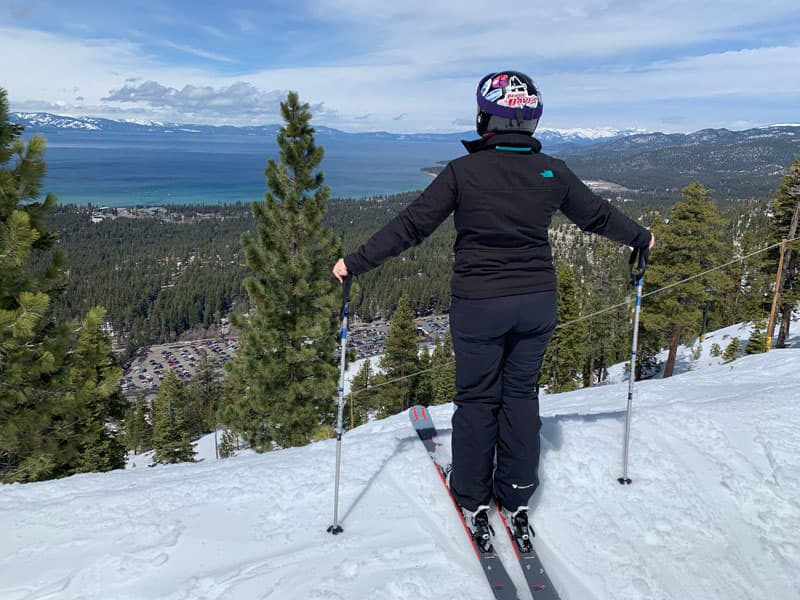 Apres-ski in Heavenly Village is the best! Fire pits, bars, restaurants, shopping, and live music.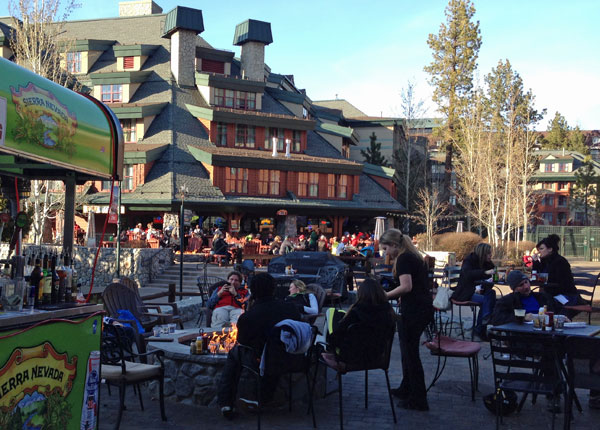 There's also ice skating and a movie theater. We didn't have time to ice skate, but we did squeeze in a viewing of Divergent at the theater.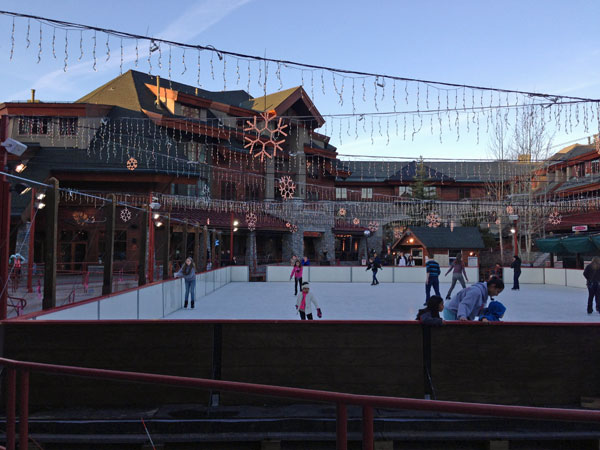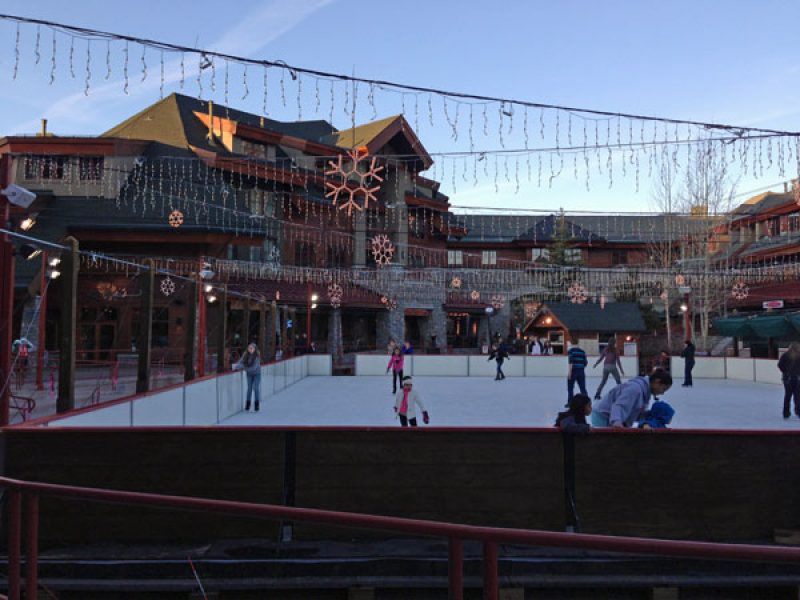 FiRE & iCE grill in Heavenly Village in South Lake Tahoe, CA lets you "improvise" and make your own meal. Here are my other best restaurants in South Lake Tahoe!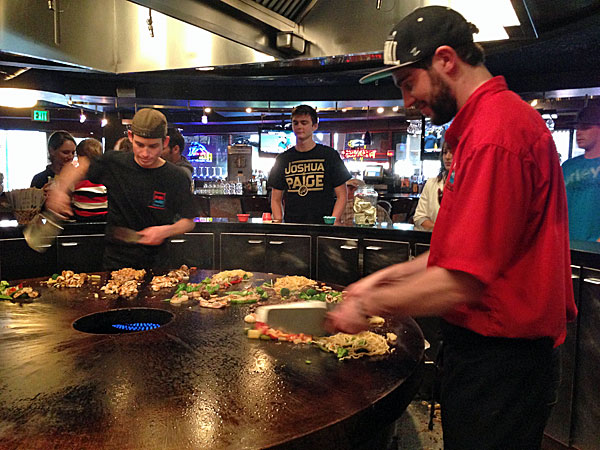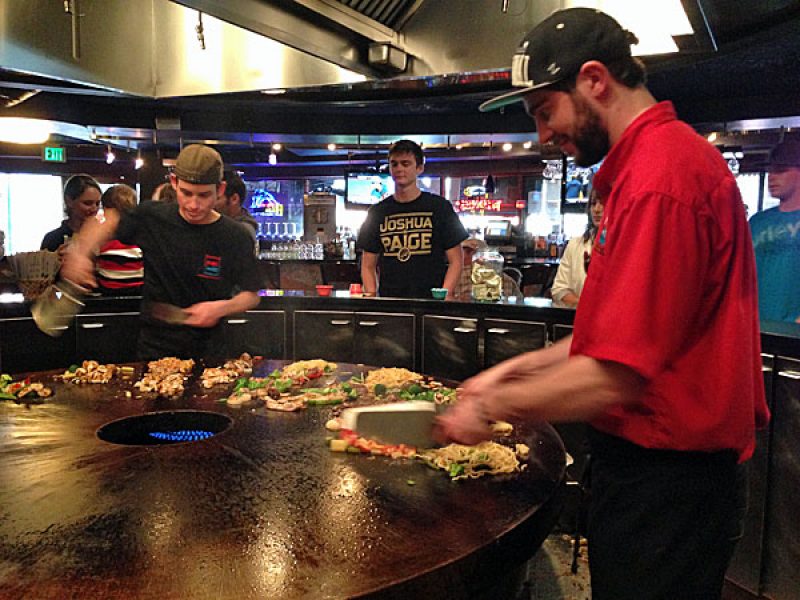 We stayed at The Ridge Tahoe in Stateline, NV, where I quickly adjusted to the tough lifestyle of visiting the clubhouse for breakfast, skiing, getting a massage, swimming in the pool, and relaxing in the hot tub. Here's one bedroom in our two-bedroom condo: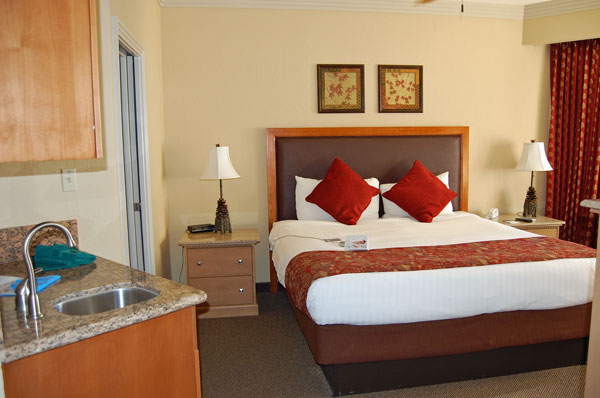 Here's a peek at our spacious living area in the condo: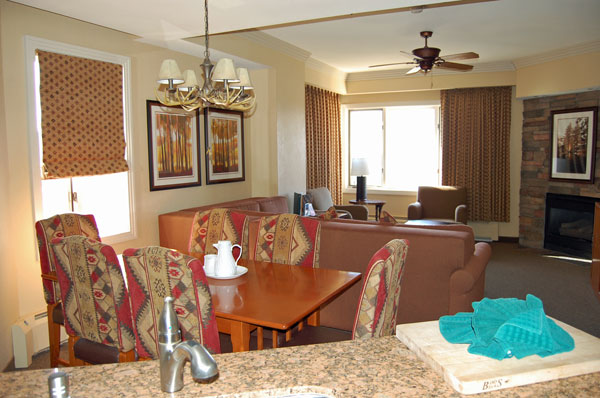 On our final day, I took a soak in the hot tub while enjoying my morning coffee.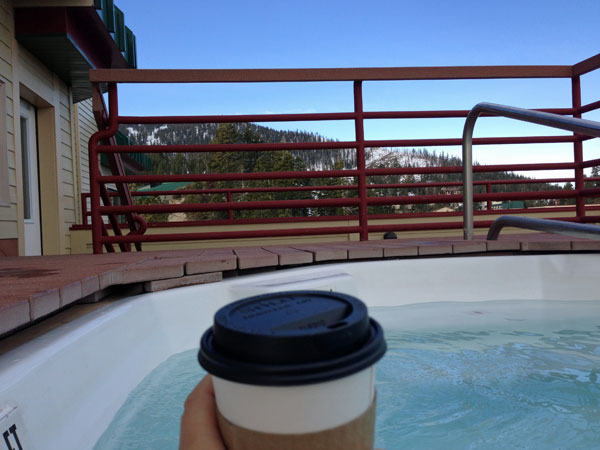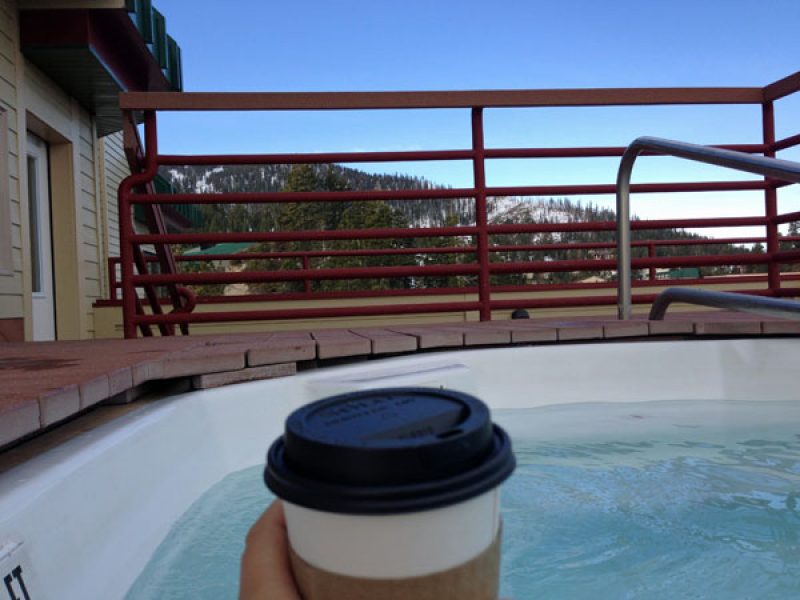 I highly recommend The Ridge Tahoe for its amenities and location! And Heavenly is a can't miss ski resort with gorgeous views and excellent terrain.