My first time on skis was a disastrous day at tiny Oak Mountain in upstate New York. I was probably seven years old when my dad took me, and I ended up cold, wet, tired, and convinced I would never ski again.
I was sure my ears and fingertips were blue with frostbite. I fell a lot. Skiing was hard work. And with only one parent that liked to ski, it was all too easy to give up and stay home by the fire, making cookies with my Mom and Nana.
But now I ski black diamonds and last week I was reminded of my experience at Oak Mountain while chatting with Neil, our concierge from Black Tie Ski Rentals in Breckenridge, Colo. When he heard we were from "back east," he mentioned he had just been to Oak Mountain a few weeks ago. Yes, it truly is a small world.
Thinking about Oak Mountain as we embarked on our family ski vacation in beautiful Breckenridge, I remembered how difficult it had seemed to ski as a kid. Skiing is a lot of work – with tremendous fun as the reward, but it can be hard to convince a reluctant child.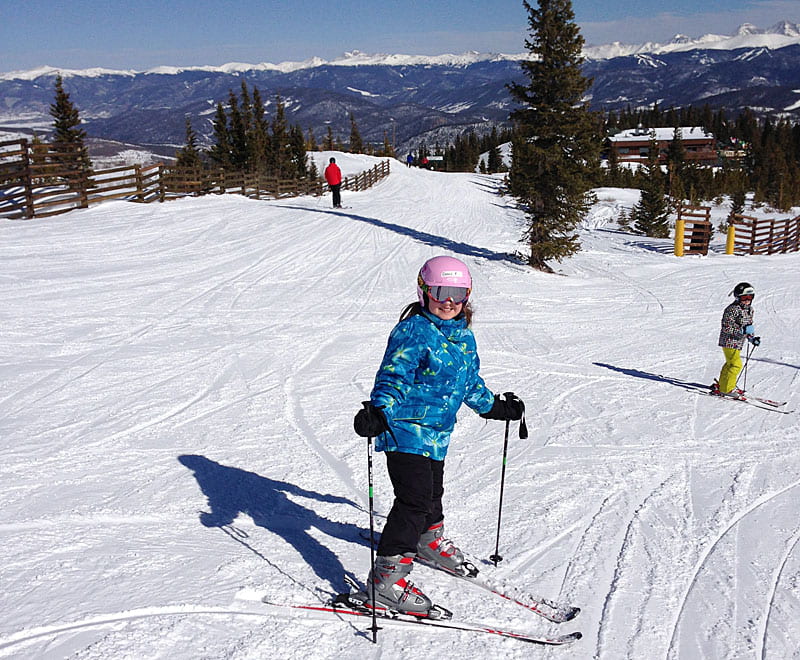 One way to make it easier for the whole family is to skip the long rental shop lines and use a ski rental delivery service.
How Ski Rental Delivery Works
Black Tie Ski Rentals makes ski rental effortless. Simply call or go online a week or two before your trip to make a reservation. They'll ask a few questions about your skiing style and your height and weight and then they'll bring the equipment to your location at the agreed-upon time.
There are affordable beginner packages, as well as premium packages with the year's most current ski and board equipment – and helmets, too. Even better for families, kids 12 and under rent free with each paid 5-day adult rental.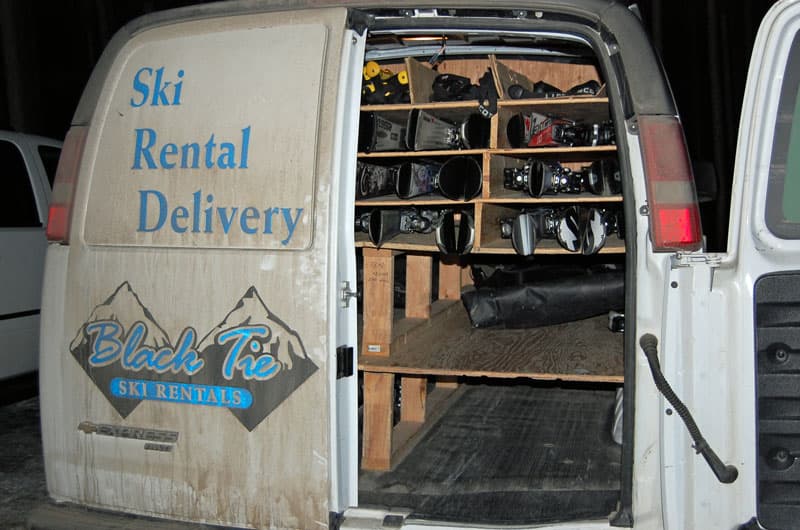 Black Tie arrived at our vacation home in a van stocked with equipment of various sizes and brands. They spent time with each person in our group (a total of 11 people) to make sure everyone got the right fit. But I wasn't waiting around in any lines. I gave them my boot to be fitted to the rental ski bindings, then I was off to finish cooking my chicken pot pie.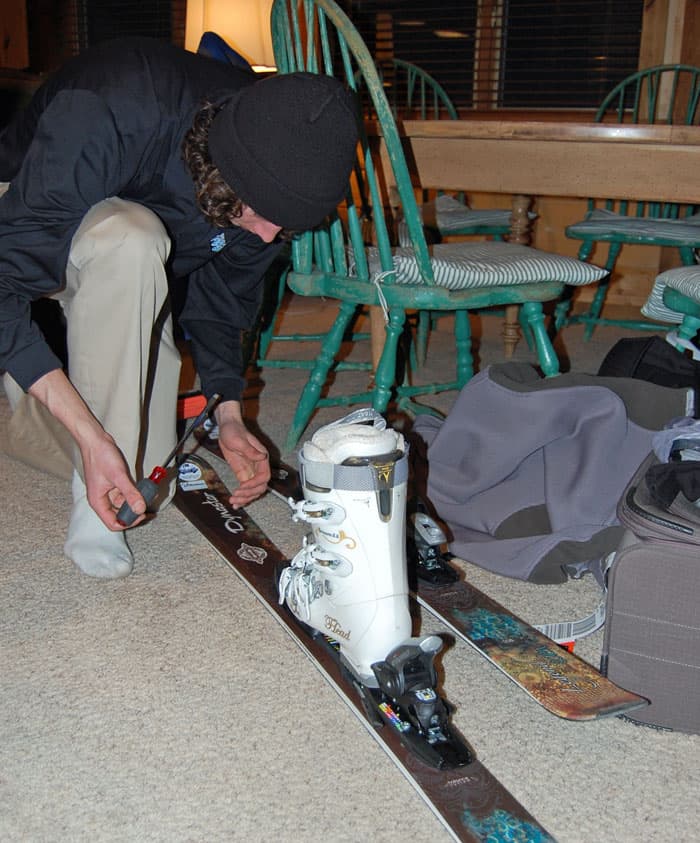 Our two concierges were professional and terrific with the younger kids, who sometimes have a hard time understanding what a ski boot is supposed to feel like. They're always kinda' uncomfortable, right? Black Tie did a wonderful job explaining to the kids what the boot should feel like to ensure the proper fit.
Nobody needed to change their boots the entire week, but if anything is less than perfect – or if you just want to try another type of ski or board – they will come back any time to swap your equipment. They'll even meet you on the mountain in the middle of the day.
My husband started out with the Atomic Smoke but realized after a few runs that he needed to upgrade to the Atomic Blackeye, especially given the eastern-like conditions that week. One call and the van was back that very night.
I loved the convenience and comfort of having our ski equipment delivered to us. And the employees know the Breckenridge area and can offer suggestions for the best trails to ski, the best places to eat, and the must-see sights in town. I like to ask everyone I meet for their recommendations and cull all that local info for my family and friends.
On your next ski vacation to Breck, save your time and energy for the slopes and call Black Tie Ski Rental Delivery.