I usually get a little itchy in March. I'm not quite ready to be done skiing for the season. But the weather in the Northeast isn't always accommodating for spring skiing in March and April. That's why my husband and I were THIS CLOSE to booking a flight to Colorado, Utah or Lake Tahoe to get in a little more skiing this month. Alas, we decided to be responsible and pay some bills instead.
But my social media streams are chock full of photos from Western U.S. ski resorts that are still going strong. You can almost always count on at least one big March storm to dump that sweet powder! If you're lucky enough to be headed out west, or if you live nearby, here are six of my favorite resorts for spring skiing:
1. Squaw Valley, Lake Tahoe, Calif.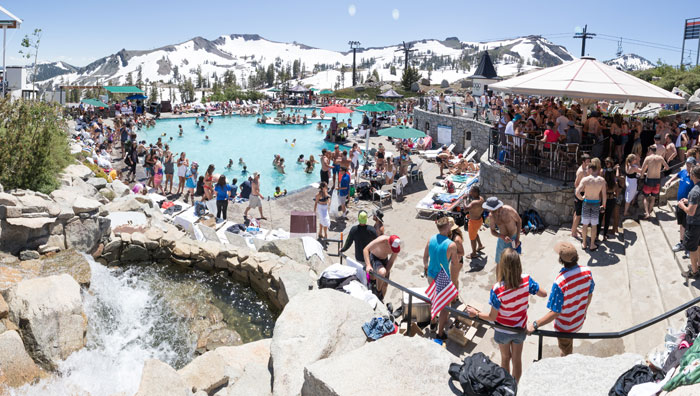 Spring skiing at Squaw guarantees sunny, bluebird days, soft snow and fantastic apres-ski activities. The hot tub at High Camp is open in April, and there's nothing better than soaking in that hot tub at 8,200 feet overlooking the spectacular lake and Sierra Nevada mountains. Or hang out on the patio at Rocker and enjoy a burger, jalapeno mac 'n cheese, and a cold beer.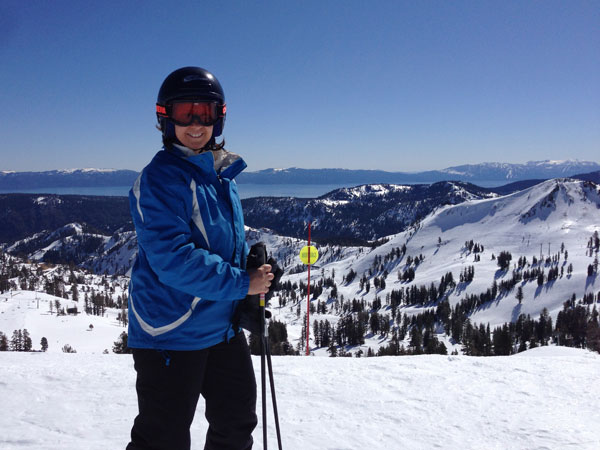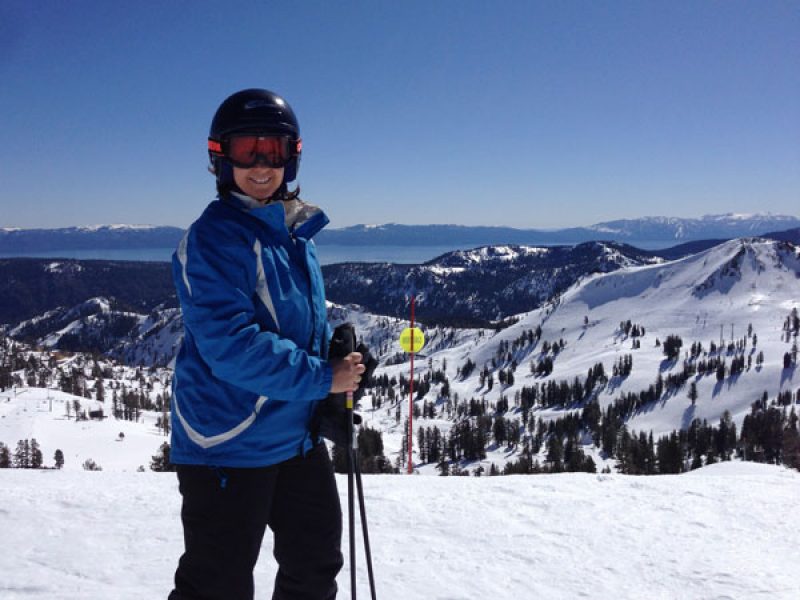 My favorite trail: I gained a lot of confidence on Reuter's 6th. This is a blue trail where you can cut into the trees for a few turns and come back out, jump over some little boulders or bypass them, then fly down a narrow chute to the Solitude lift. Or skip the chute, turn left and head to the Shirley Lake lift. I like a trail with lots of options!
2. Copper Mountain, Colorado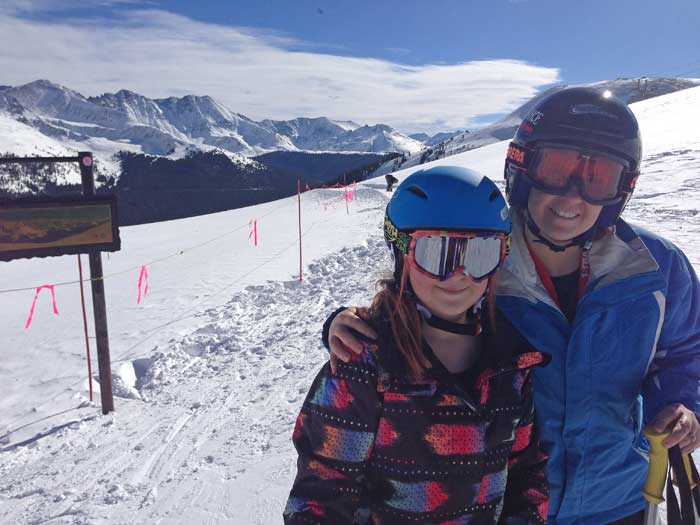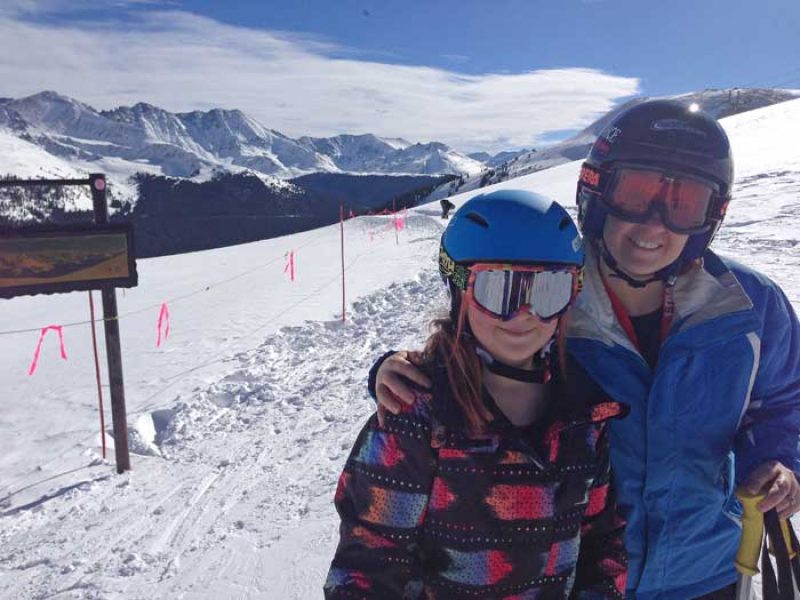 I often say that spring is the best time to teach your kids to ski (warmer and sunnier makes for happier kids!). Copper is a fantastic mountain for families with new skiers. The resort is naturally divided by difficulty, so beginners are somewhat shielded from advanced skiers. The west side of the mountain is primarily green trails, so new skiers won't feel intimidated by experts whizzing by.
When you're ready for lunch, The T-Rex Grill at the base of the Timberline Express Lift is a great place to chill on the outdoor Adirondack chairs and enjoy some spring sun with your burger. Copper also has a fantastic Woodward program for anyone wanting to step up their skiing or boarding game – it made a big impression on me.
My favorite trail: I have a soft spot for Rosi's Run, where my husband and I had some fantastic runs on a powder day. For the whole family, The Moz was one of our favorites.
3. Powder Mountain, Eden, Utah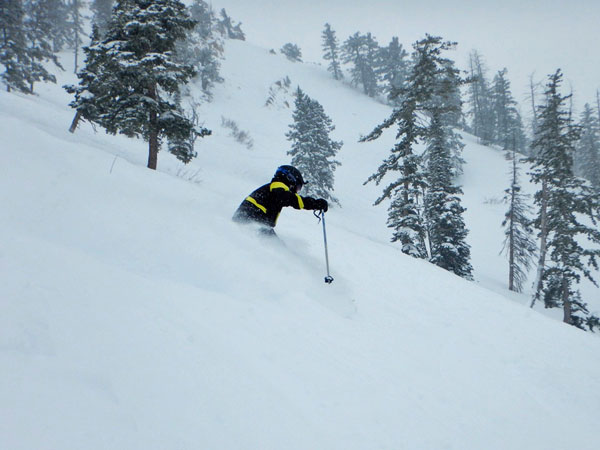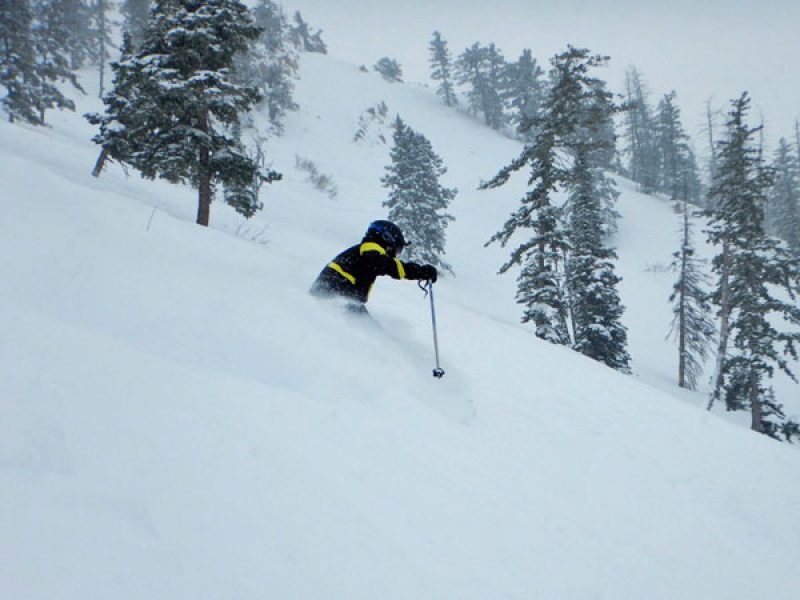 With a massive 8,464 acres, there is almost always untracked powder to be found at PowMow. This hidden gem is about 55 miles north of Salt Lake International Airport, but a world away from your typical ski resort. The understated lodges, minimal lifts, and lack of crowds make Powder Mountain a paradise for those who truly love to ski and ride. They don't make snow, but they average 500 inches a year.
My favorite trail: Take a snowcat to Lightning Ridge for stunning views and a choice of wide open powder fields, huckable boulders and tight chutes. Absolute bliss. No, I don't launch over too many boulders, not on purpose.
4. Breckenridge, Colorado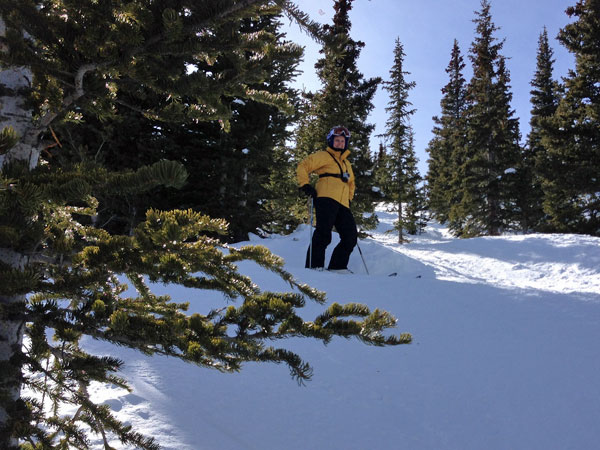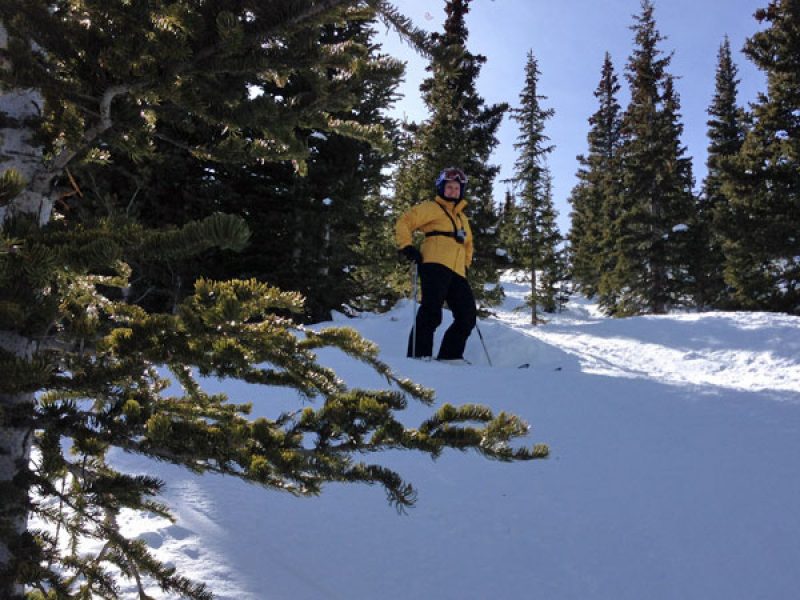 Breck's five peaks of awesome terrain, the latest amenities, and the historic, western, walkabout town make it the perfect place for spring skiing. With all the snow they get in the Colorado Rockies, steeps like Mach One and Devil's Crotch are sure to be open on the sunniest days.
When it's time to take a day off the slopes, try dog sledding with Good Times Adventures or take a ghost tour to learn about Breck's history and send some shivers down your spine! Be sure to get a crepe from Crepes a la Cart – there's always a line, but it's absolutely worth it for the best crepes you'll ever have!
My favorite trail: Ore Bucket at Peak 7 for terrific tree skiing that's do-able for an intermediate skier!
5. Deer Valley, Utah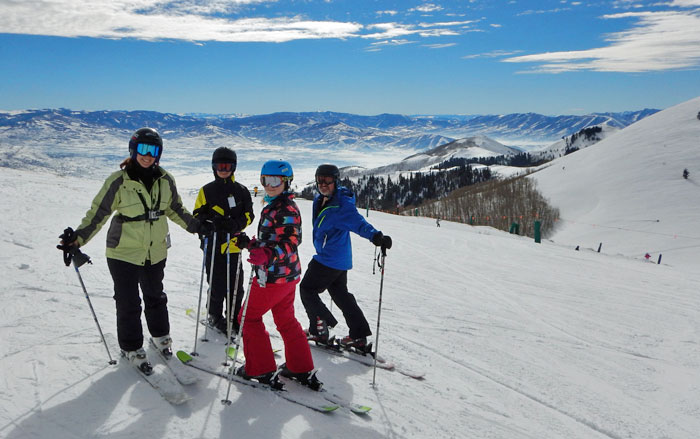 This luxury resort boasts some of the best corduroy around. Known for its grooming and gourmet, award-winning food, Deer Valley was rated #1 by readers of Ski Magazine for its grooming, service, food, and more, for several years. My family absolutely loved the thick, comfy cushions on the chair lifts and the all-terrain access from most lifts. Note: Deer Valley is a skier-only resort. No snowboards allowed.
My favorite trail: You can't beat the stunning views on the beginner trail, Homeward Bound. I also loved the intermediate Sidewinder.
6. Steamboat Springs, Colorado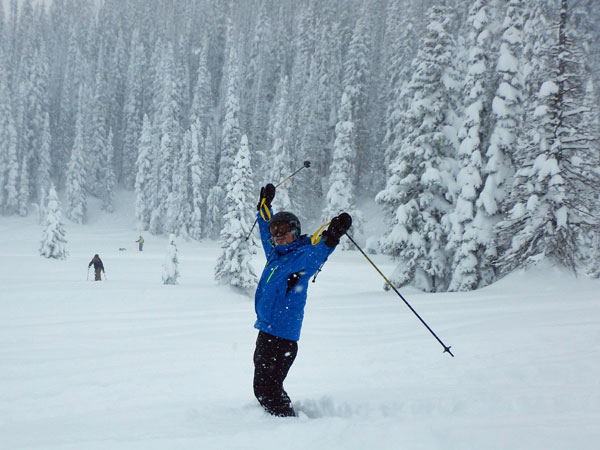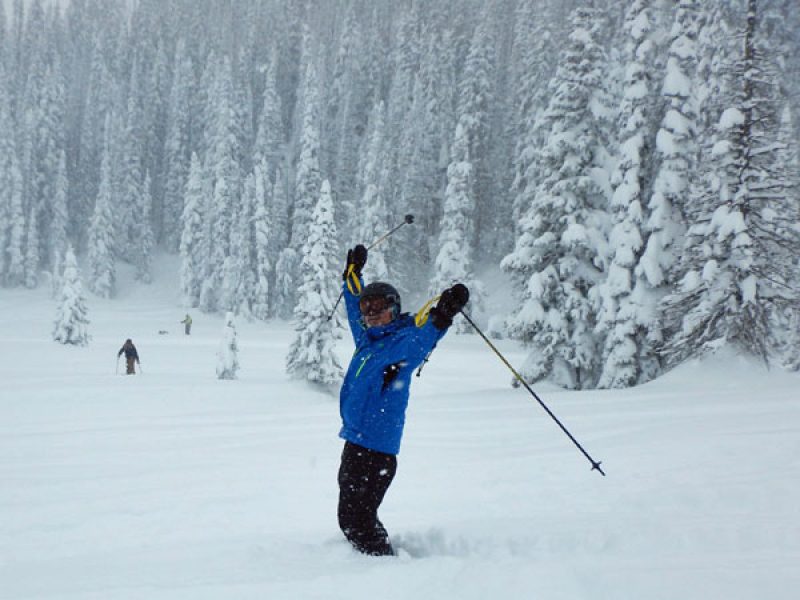 Steamboat is known for its long tree runs through gorgeous Aspens, and whether it's the spring sun or dumping with more powder, the trees are sure to please. Thanks to its location in northwestern Colorado, it averages 350″ of snow and its renowned glades keep powder stashes for days after a storm. But they also groom their blue cruisers with impeccable attention to detail.
I'm a sucker for a great ski town and, like Breckenridge, Steamboat Springs has western ski town charm in spades. Eat at the Ore House and be sure to get their "house potato" – shredded red potato, seasoned and formed into a ball, fried and topped with homemade cheese sauce. Delish! And don't miss visiting Strawberry Park Hot Springs to soak in the therapeutic waters.
My favorite trail: Snooze Bar in Morningside Park. I had the best morning floating through the trees!
I also highly recommend Ski Butlers for your ski/board/boot rentals. They have excellent gear and customer service, and the convenience of getting your equipment delivered directly to your condo, house or hotel room is simply priceless.