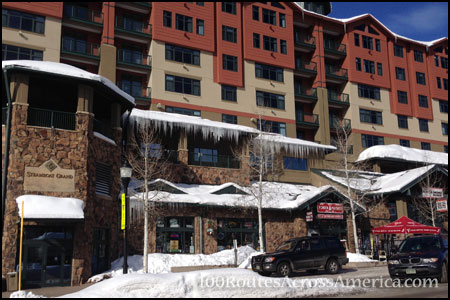 Planning a vacation to Steamboat Springs, Colorado? Check out the Steamboat Grand for your lodging. If you're skiing with kids, the Grand makes every aspect of your stay effortless.
When we checked in, our bags were quickly taken to our room by the bellmen, who always greeted us with an open door and a "Welcome Home!" every time we returned to the hotel lobby. We had lots of small, loose items and bags of groceries that I thought would be a hassle to get up to the room, but the bellmen had large plastic bins to secure everything for transport. So smart! As if we were the first family to accumulate assorted, loose items on a road trip…
Within minutes, we were checked in and downstairs at the Ski & Sport – the Grand's ski rental service. They have a location at the mountain as well as right on the first floor of the hotel. We chose our skis, had the bindings fitted to our boots, and were done in about 10 minutes. Then their staffers brought our skis over to the storage location at the base of the mountain so we didn't need to carry anything anywhere.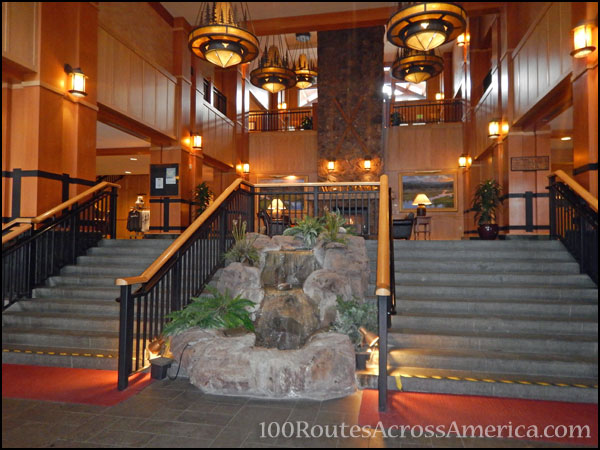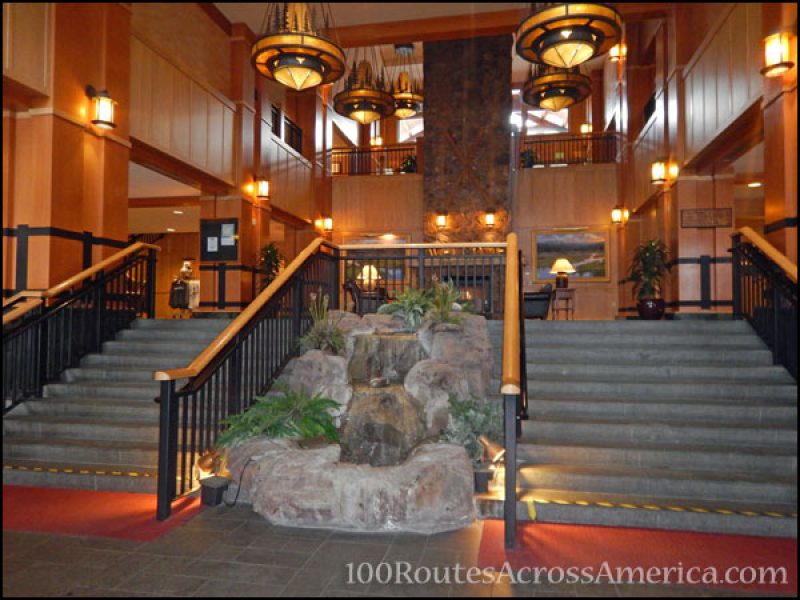 All in all, we had checked in, taken care of our ski rentals, and sat down at The Cabin for dinner in the space of 30 minutes. That's what I call effortless.
The Cabin is one of the on-site restaurants at the Steamboat Grand. We had excellent chicken wings to start and delicious dinners from steak to mahi mahi. It gets a four-star rating from me.
With full bellies and ski gear ready for the morning, we headed back to our room to unpack and settle in. We stayed in a two bedroom condo – which is really a one bedroom with an adjoining room. The adjoining room had two queen beds and its own bathroom. The main room had a large living area, small kitchen area, separate room with a king bed and a bathroom. It worked well for our family, even when our two kids (ages 11 and 17) needed their own space and privacy – there was plenty of room to spread out in the living area.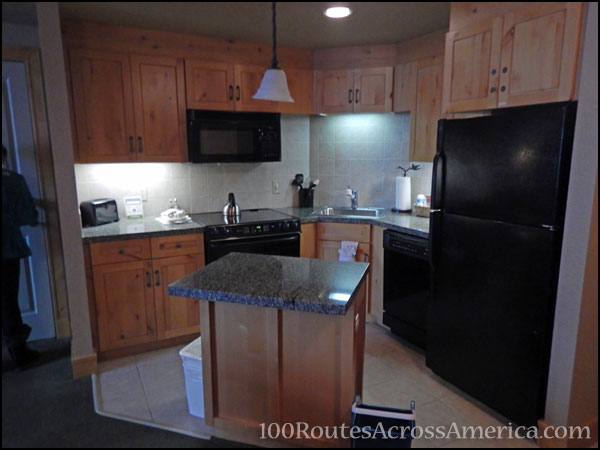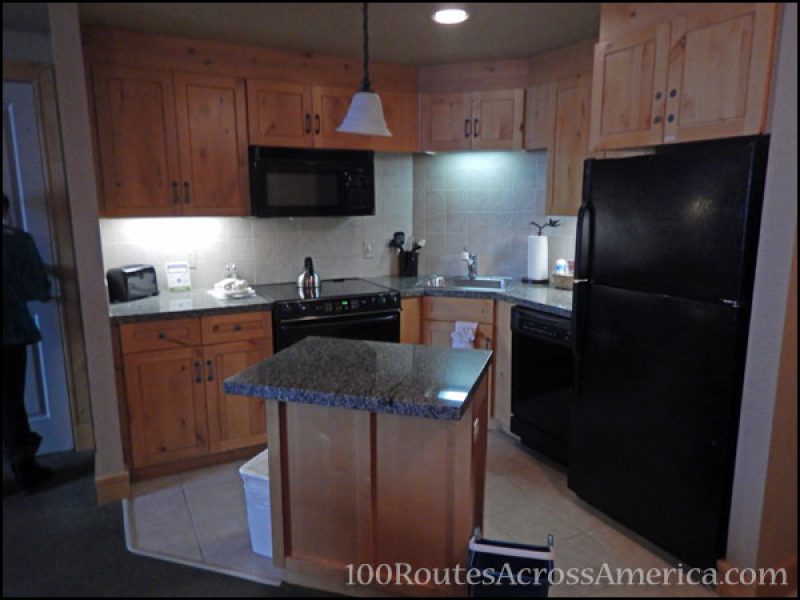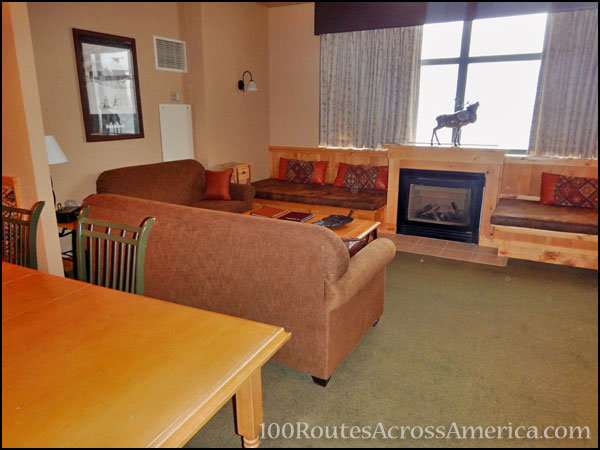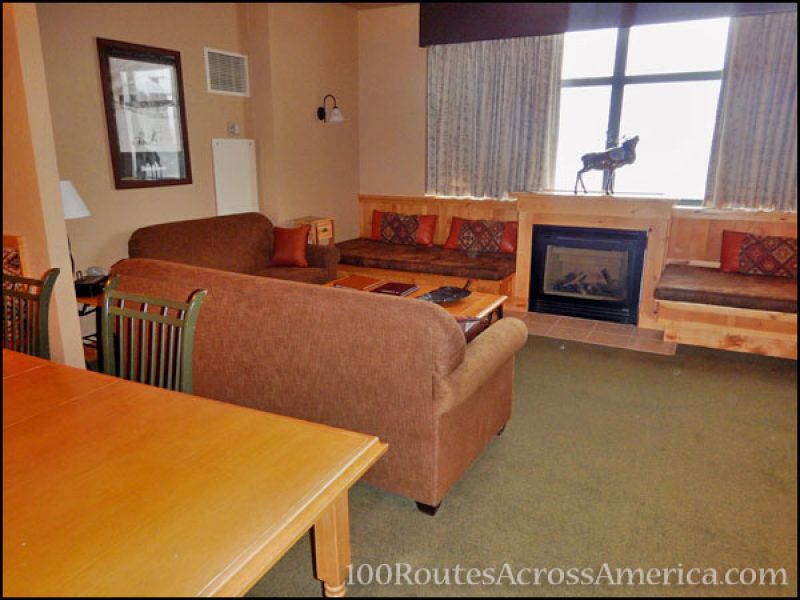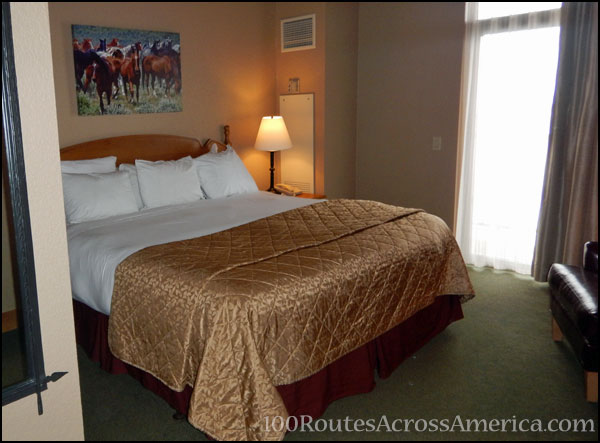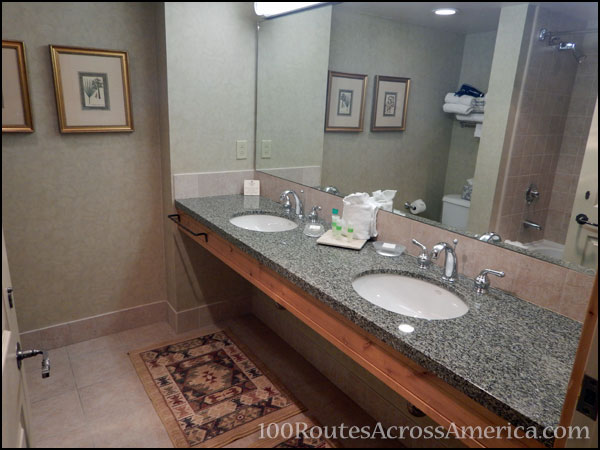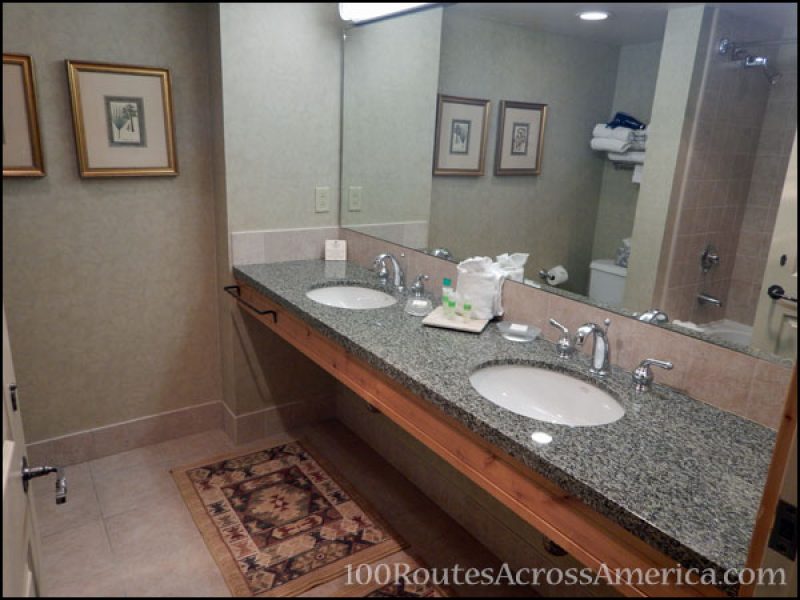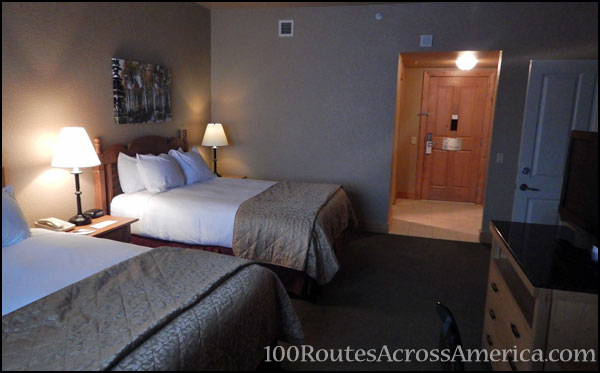 While our first night at the Steamboat Grand was effortless, the best was yet to come. The next morning we put on our ski clothes and street shoes and walked comfortably across the street to the Grand Storage where our skis were stored. No walking half a mile in clunky ski boots. No kids complaining about carrying skis. Here's how it works…
If you've skied with kids, I know you can appreciate the ease of having your skis and boots stored just steps from the lifts!
The Steamboat Grand also has a heated pool, two hot tubs, a fitness center, and a laundry room.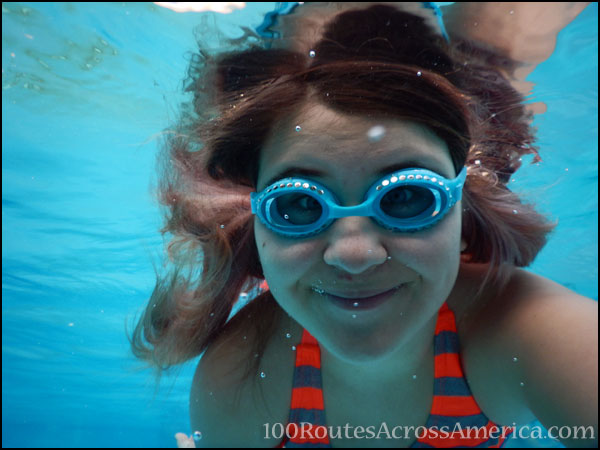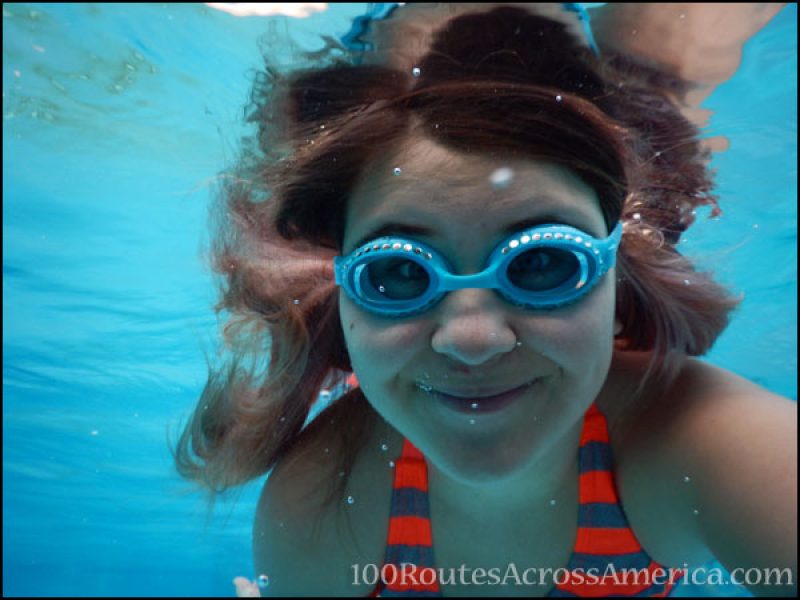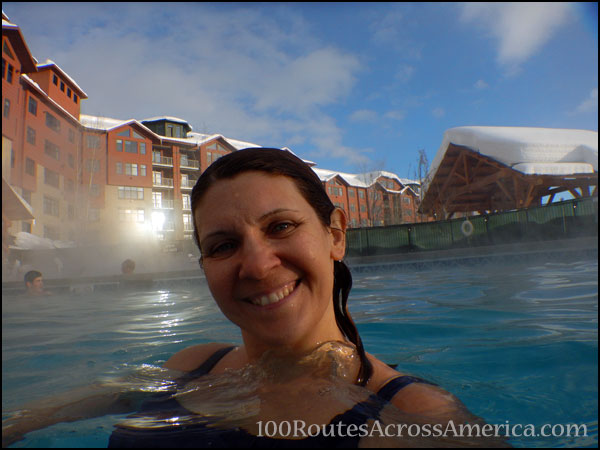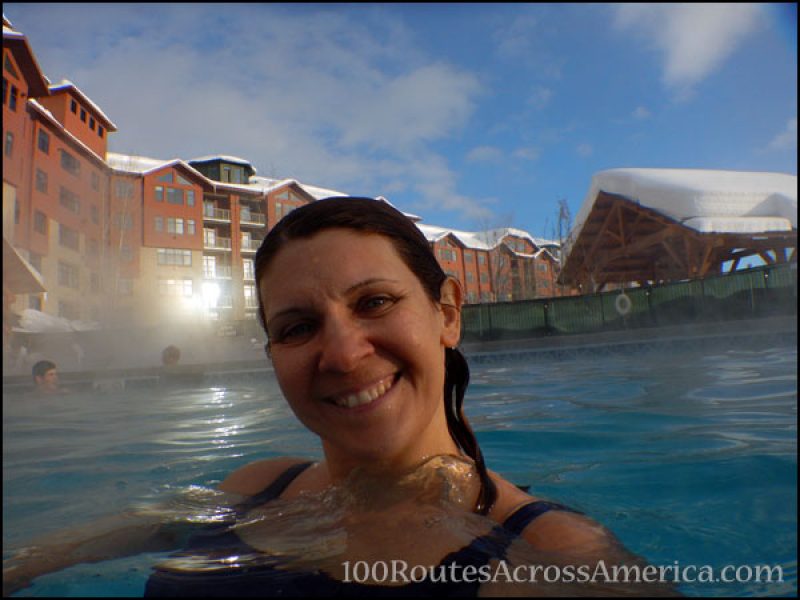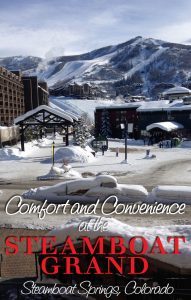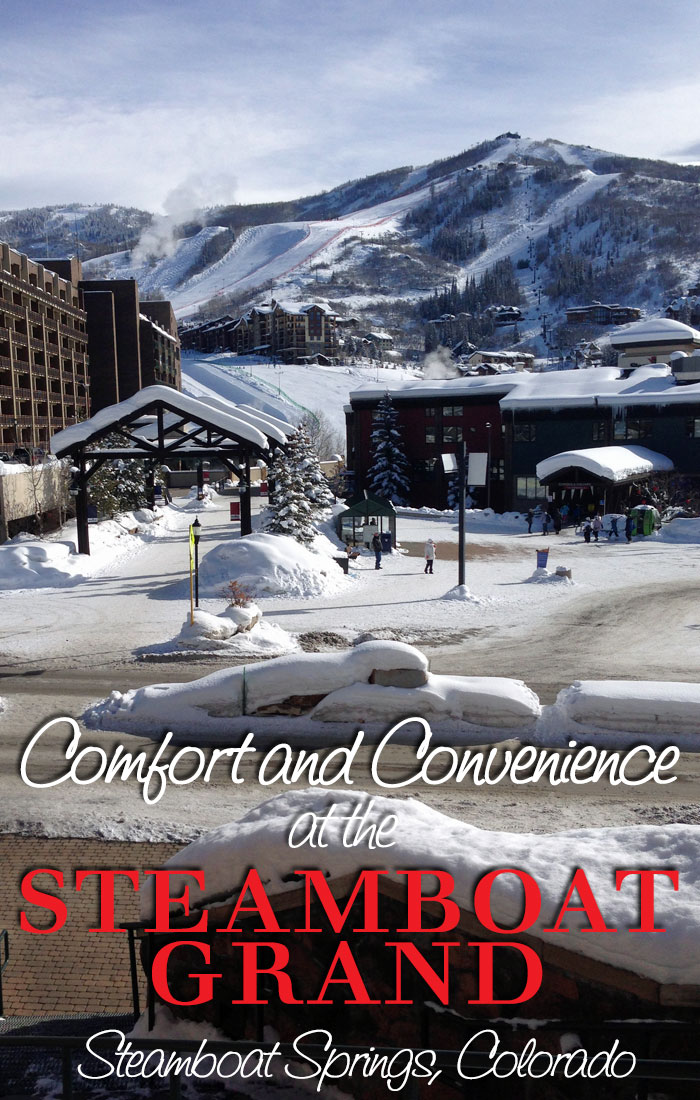 When you want to explore the wonderful, western town of Steamboat Springs, the Grand offers a complimentary shuttle from the lobby at :15 and :45 past every hour. We didn't use our car the whole week we stayed at the Grand. The shuttle will take you anywhere you want to go downtown – whether you want to find an excellent restaurant, authentic "old west" shopping, or a grocery store. When you're ready to come home, call the number on your hotel key card and they'll pick you up. We were generally picked up within 15 minutes of our call each time.
Skiing is a sport that can be a bit of a pain. With lots of gear to wear and carry, you want to find lodging that offers the easiest possible access to the slopes. In Steamboat Springs, Colo., the Steamboat Grand has it all.
Thank you to Steamboat Resort for facilitating my family's stay at the Steamboat Grand. All opinions are my own.