The Marvel Phase 4 lineup has officially launched with the premiere of WandaVision on Disney+. And while the schedule has been through a lot of changes over the past year, here's everything we know about Marvel's Phase 4!
Read this post for the correct order to watch the Marvel movies and TV shows.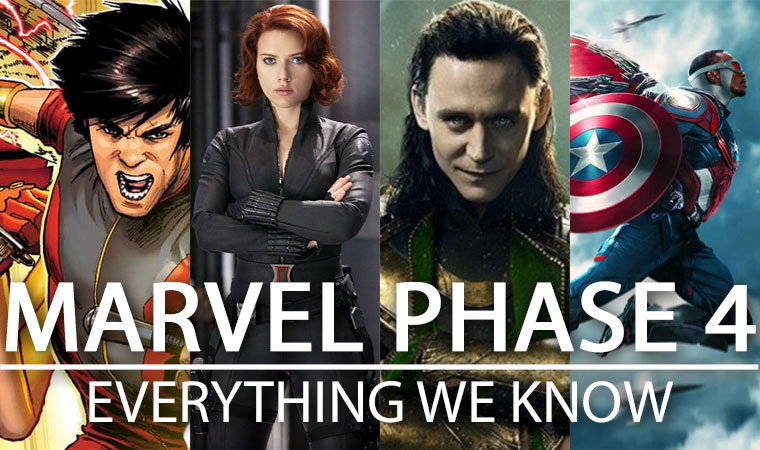 With the launch of Disney+, Marvel's ongoing saga will now be split between its blockbuster movie releases and several limited series which will be released on the streaming service. This post details the current order we can expect for the Marvel Phase 4 lineup.
WandaVision
Release date: January 15, 2021 on Disney+.
Starring: Elizabeth Olsen and Paul Bettany.
What we've seen so far in WandaVision indicates that Wanda may be trapped (or intentionally living) in an alternate reality where Vision is alive. Olsen has said that WandaVision will reveal why she's called "Scarlet Witch" and explain about the origin and nature of her powers.
My bet is on the multiverse for an explanation, especially considering that Scarlet Witch will have a role in the upcoming Dr. Strange and the Multiverse of Madness movie.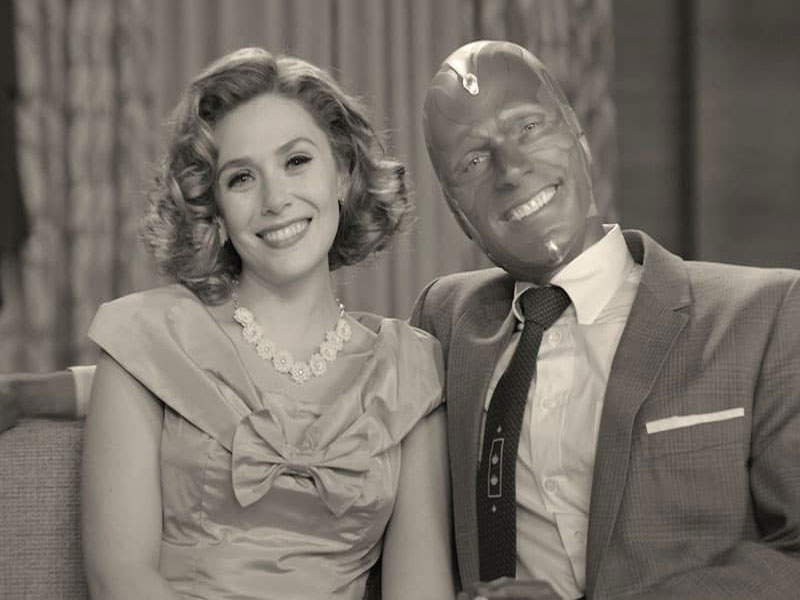 Falcon and the Winter Soldier
Release date: March 19, 2021 on Disney+.
Starring: Anthony Mackie, Sebastian Stan and Daniel Bruhl as villain Baron Zemo, who we first saw in Captain America: Civil War.
We don't have many details on the plot for this series. Rumors say that the show will focus on Sam Wilson (Falcon) becoming Captain America and teaming up with Bucky Barnes (Winter Soldier) for a "global adventure." The series will consist of just six episodes streaming on Disney+.
I am thinking that the Disney+ Marvel Phase 4 shows will be more like "mini movies" to plant seeds and fill in the blanks for future movies. They have been described as "limited series," so I don't expect them to go on for more than one or two seasons.
Related: How to watch the Marvel Netflix Shows.
Loki
Release date: June 9, 2021 on Disney+.
Starring: Tom Hiddleston.
This series will follow Loki's whereabouts after disappearing with the Tesseract in Avengers: Endgame. But remember that this scene in Endgame happened in the past – during the time of the first Avengers movie! That means the events Loki experienced after the first Avengers movie will not exist in this series.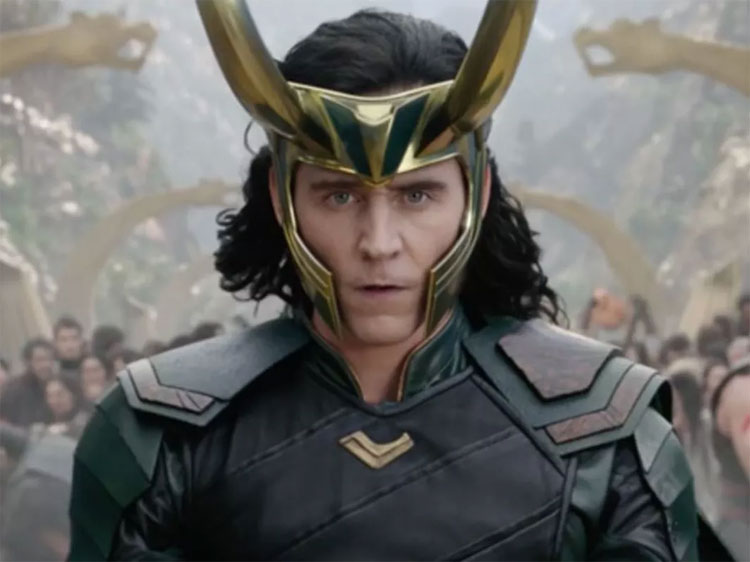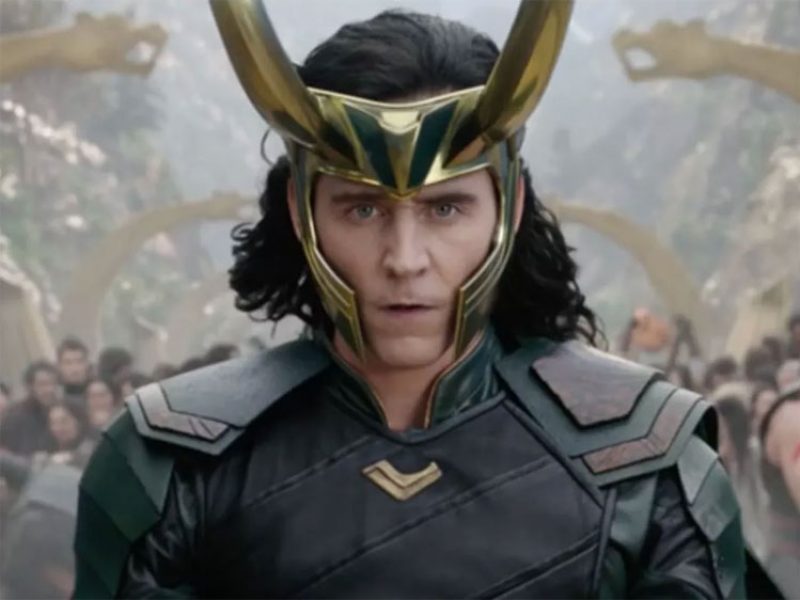 With Loki in control of the Space Stone, he'll be able to travel anywhere in the universe. But I'm betting the multiverse will come into play in this series, too.
At the point in time that this series will take place, Loki is still firmly a villain. I'm looking forward to some dedicated character development and all new adventures!
Black Widow
Release date: July 9, 2021 in theaters and Disney+ (for an additional $30).
Starring: Scarlett Johansson, David Harbour, Florence Pugh, O-T Fagbenle, and Rachel Weisz.
This movie explores Natasha's past (because… Endgame), and takes place after the events of Captain America: Civil War. The villain in this movie is Taskmaster, a character in the comics who is able to master any physical skill just by watching someone perform it.
Pugh will be playing Yelena Belova, who becomes the second Black Widow in the comics. Pugh described the movie script as bold, raw, and sad.
Harbour will be playing a character named Alexei who is the Russian hero known as Red Guardian. Harbour says his character is basically the Russian version of Captain America.
What If… ?
Release date: August 11, 2021 on Disney+.
Starring: Tons of MCU stars will voice their roles in this animated series, such as Sebastian Stan, Josh Brolin, Mark Ruffalo, Tom Hiddleston, Samuel L. Jackson, Chris Hemsworth, Chadwick Boseman, Karen Gillan, Paul Rudd, and more.
Marvel's first animated series will explore "what if" pivotal Marvel plots took a different turn. Jeffrey Wright will play "The Watcher," a being who observes all things and acts as the narrator for the series.
I absolutely love the idea of this show! What Marvel fan hasn't wondered "what if?"
Shang-Chi and the Legend of the Ten Rings
Release date: September 3, 2021 in theaters.
Starring: Simu Liu, Tony Leung, and Awkafina.
Shang-Chi, Master of Kung-Fu, is set to fight the Ten Rings terrorist network and villain Mandarin, who was alluded to in a couple Iron Man movies.
In the original Iron Man, Obadiah Stane hires a group of international terrorists known as the Ten Rings to assassinate Tony Stark. In Iron Man 3, we see Mandarin, the Ten Rings leader. However, "Mandarin" actually turned out to be an actor hired to impersonate the villain. So we have yet to see the real Mandarin in an MCU movie.
In the comics, Mandarin has 10 alien rings that can create magical spells. It'll be exciting to see where they take his story in this movie!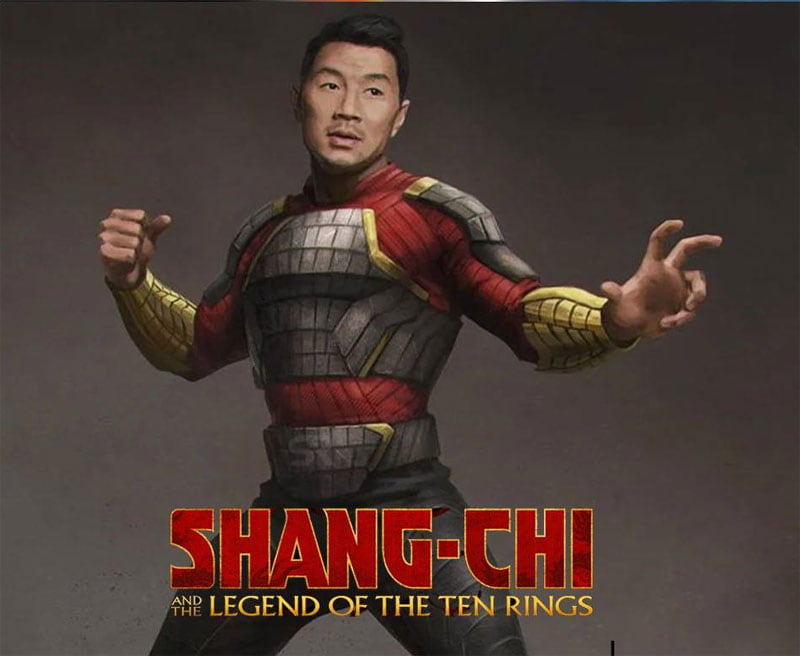 Venom: Let There Be Carnage
Release date: October 1, 2021 in theaters.
Starring: Tom Hardy, Woody Harrelson
We don't know a lot about the Venom 2 plotline, but it's been said that this sequel will focus on Eddie and Venom – the two sides that have to learn how to live together successfully.
With a new deal in place between Sony and Marvel, we can expect to see a bit more connection to the MCU from Sony's releases. Comic fans are hoping for a Spider-Man crossover or appearance, which Marvel Studios boss Kevin Feige says is "likely" at some point, if not in this movie.
The Eternals
Release date: November 5, 2021 in theaters.
Starring: Angelina Jolie, Richard Madden, Kumail Nanjiani, Lauren Ridloff, Brian Tyree Henry, Salma Hayek, Lia McHugh, and Don Lee.
The Eternals are a race of immortal aliens sent to earth by the Celestials to protect mankind from the Deviants. We've seen the Celestials teased in both Guardians of the Galaxy movies.
Again, there isn't a lot of information about the plot of the movie, but current theories suggest this will be a full origin story for both the Eternals and the Deviants.
There are some big names in this movie! Besides Jolie, we've got Game of Thrones' Madden, and The Walking Dead's Ridloff – who will be Marvel's first deaf superhero!
Hawkeye
Release date: November 24, 2021 on Disney+.
Starring: Jeremy Renner, Hailee Steinfeld.
Details are scarce, but we know this series will focus on "young Avenger" Kate Bishop (Steinfeld) as she prepares to take on the Hawkeye role.
We know that Marvel is using several of these movies and TV series to usher in a new generation of Avengers. Renner posted a teaser of the series logo on Twitter, with Kate Bishop front and center.
Spider-Man: No Way Home
Release date: December 17, 2021 in theaters.
Starring: Tom Holland, Zendaya, Jamie Fox, Alfred Molina.
The next Spider-Man movie sounds like a wild ride and rumors abound! Not only are Jamie Foxx and Alfred Molina reprising their roles as Electro and Doctor Octopus, Benedict Cumberbatch's Doctor Strange will once again team up with Spidey.
There were also rumors that Tobey Maguire, Andrew Garfield, Kirsten Dunst and Emma Stone will also reprise their roles from past Spider-Man film series! I think we're looking at more multi-verse action here!! We've even heard that Daredevil's Charlie Cox has filmed scenes for Spider-Man 3, possibly as Matt Murdock. Go check it out and see which rumors are true!
Morbius
Release date: April 1, 2022 in theaters.
Starring: Jared Leto, Matt Smith, Michael Keaton
This Spider-Man spinoff is Sony's next big Marvel release and tells the story of biochemist Michael Morbius, who tries to cure himself of a rare blood disease. But when his experiment goes wrong, he inadvertently infects himself with a form of vampirism instead.
Doctor Strange in the Multiverse of Madness
Expected release date: May 5, 2022 in theaters.
Starring: Benedict Cumberbatch and Elizabeth Olsen.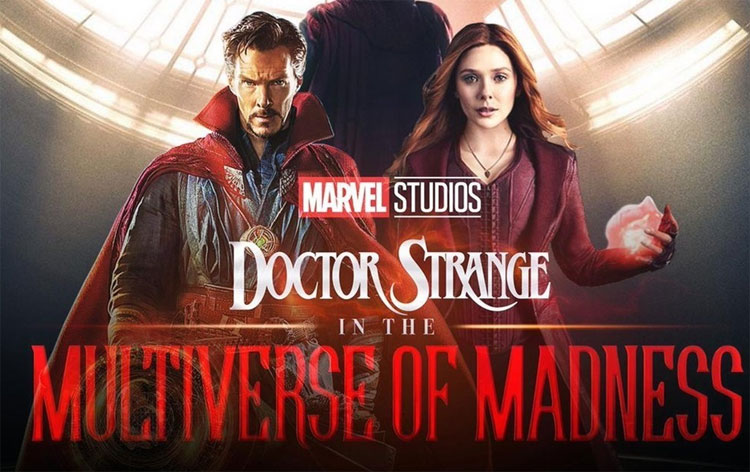 I'm pretty excited about this movie, since it is said to be the first "scary" MCU film. The term "horror" was even thrown around, but I doubt it will be true horror since the MCU will want to keep it PG-13.
Director Scott Derrickson had the following to say at Comic Con: "When I came and talked to [Marvel Studios President Kevin Feige] about doing a sequel, I said, 'I don't want to do just another sequel. If I'm going to do it, it needs to go into the territory that drew me into the Doctor Strange comics in the first place' – which is how they dipped into the gothic and the horror and the horrific. And we're going to make the first scary MCU movie."
I'm ALL IN for something that pushes the envelope in the MCU.
We don't know a lot about the plot for this movie, but the following synopsis was published on Wikipedia: After the events of Avengers: Endgame, Dr. Stephen Strange continues his research on the Time Stone. But an old friend turned enemy seeks to destroy every sorcerer on Earth, messing with Strange's plan and causing him to unleash an unspeakable evil.
Ms. Marvel
Expected release date: June 8, 2022 on Disney+.
Starring: Iman Vellani, Aramis Knight, Saagar Shaikh.
Ms. Marvel is the story of Kamala Khan, a 16-year-old misfit and superhero fan who suddenly gets her own superhero powers.
Thor: Love & Thunder
Expected release date: July 8, 2022 in theaters.
Starring: Chris Hemsworth, Natalie Portman, Tessa Thompson, Christian Bale.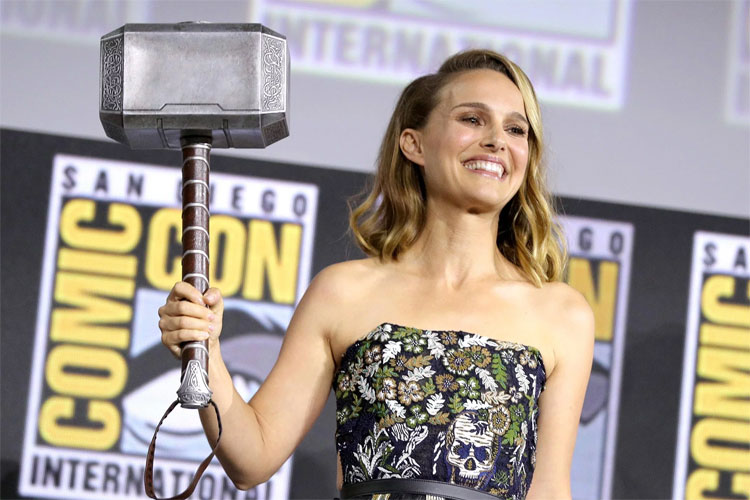 It looks like Thor 4 will be based on Jason Aaron's Thor comic story line. In this version, Thor becomes unworthy to wield his hammer and a mysterious female Thor steps up. Feige announced that "Lady Thor" will be none other than Jane Foster, played by Natalie Portman. I'm a big fan of Portman so I Can. Not. Wait.
Thompson teased that Valkyrie will be "searching for her queen," so we might be looking at an LGBTQ story line in this movie – another first for Marvel.
Could we see Valkyrie and Lady Thor get together? That could be the "love and thunder" the title refers to. I'm expecting that Hemsworth will have a much smaller part in this movie.
Black Panther 2
Expected release date: November 11, 2022 in theaters.
Starring: Michael B. Jordan, Letitia Wright, Lupita Nyong'o.
Marvel has officially announced that they will not recast the role of T'Challa after Chadwick Boseman's tragic death. We don't have a lot of specifics about where this movie will go, it is said that this sequel will explore the "mythology" of Wakanda in more depth.
The Marvels
Expected release date: February 17, 2023 in theaters.
Starring: Brie Larson, Iman Vellani, Teyonah Parris
The sequel to Captain Marvel, this movie's title likely refers to both Captain Marvel and Ms. Marvel, since the film's logo includes the same stylized "S" from the Ms. Marvel series logo. I'm excited to see Teyonah Parris reprising her role as Monica Rambeau from WandaVision!
More Marvel Phase 4 News and Rumors
Several more Marvel films and series have been confirmed including:
Spider-Man: Into the Spider-Verse sequel
Ant-Man and the Wasp: Quantumania
Guardians of the Galaxy Vol 3
Blade series
Deadpool 3
Agatha: House of Harkness series
She-Hulk series
Echo series
I am Groot series
Nick Fury series
Moon Knight series
Ironheart series
Armor Wars series
Secret Invasion series
There are also reports that the Fantastic Four and X-Men films will be made. No details yet, but they will be coming! There are even rumors that Chris Evans could be involved! If you recall, Evans starred as Johnny, the Human Torch, in the original Fantastic Four. Wouldn't it be great to see him again, courtesy of the multiverse, since he is done playing Captain America!?
Subscribe to my newsletter for breaking news and more Marvel information!