Your spring break vacation is not happening. You got sent home from college for the rest of the semester. Your industry trade show is rescheduled. Your favorite sporting events, concerts, and fan conventions are postponed.
Since the spring of 2020 is basically canceled due to COVID-19, it's the perfect time to catch up on some of the best TV shows to binge watch on Netflix.
So clean off that TV remote with an antibacterial wipe and pick one of these series to immerse yourself in another world and get your mind off the anxiety-inducing Coronavirus.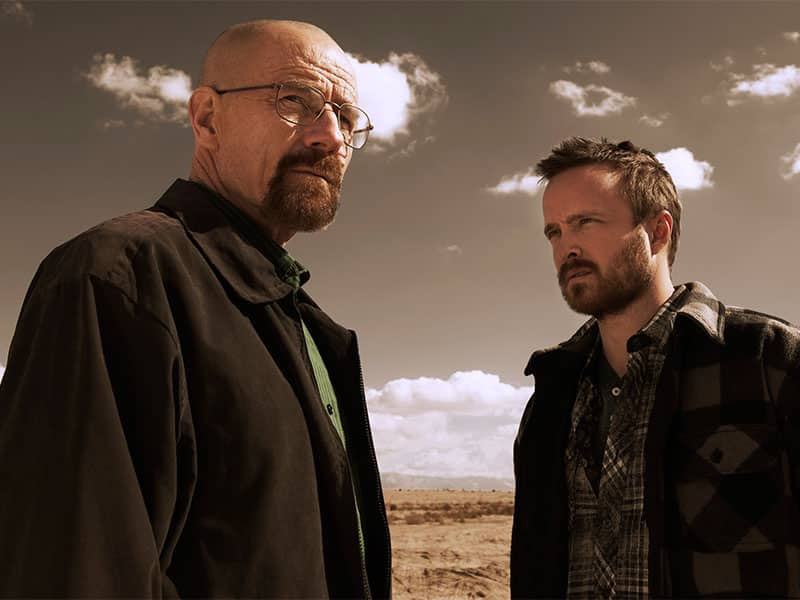 Breaking Bad (5 seasons)
Starring Bryan Cranston, Aaron Paul, Anna Gunn, Dean Norris.
Mild-mannered high school chemistry teacher Walter White (Cranston) has a pregnant wife, a teenage son with cerebral palsy, and a salary that barely makes ends meet. When he learns he has terminal lung cancer, he's ready to give up. But a ride-along with his DEA agent brother-in-law, gives him the desperate idea to make money as a meth manufacturer.
I rank Breaking Bad as my favorite TV show ever. I was late to the game and didn't even start to watch it until the show had ended. The acting is incredible, the show is groundbreaking, and it stands the test of time.
And if you love Breaking Bad, check out the excellent prequel/spin-off, Better Call Saul.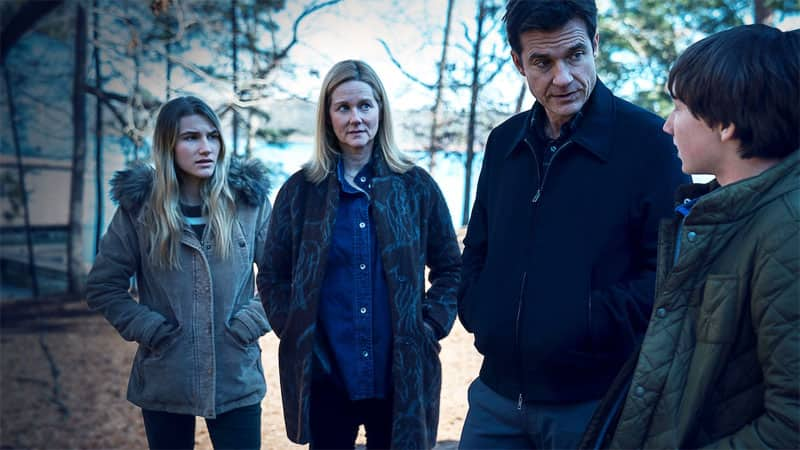 Ozark (3 seasons)
Starring: Jason Bateman, Laura Linney, Julia Garner.
Strongly influenced by Breaking Bad, the Netflix original series Ozark is my 2nd-favorite show of all time. Marty Byrde (Bateman) is a Chicago financial planner involved in a money-laundering scheme gone wrong. To save his life, he convinces the Mexican Cartel that he can launder even more money for them from a summer resort community in Lake of the Ozarks.
Marty packs up his unfaithful wife Wendy, and their two kids, in a whirlwind and embarks on a quest to survive. In the Ozarks, he finds it more difficult than he imagined to establish a foothold in businesses where he can launder the money.
If you're really into this show, like I am, check out my podcast, Ozark's Dirty Laundry.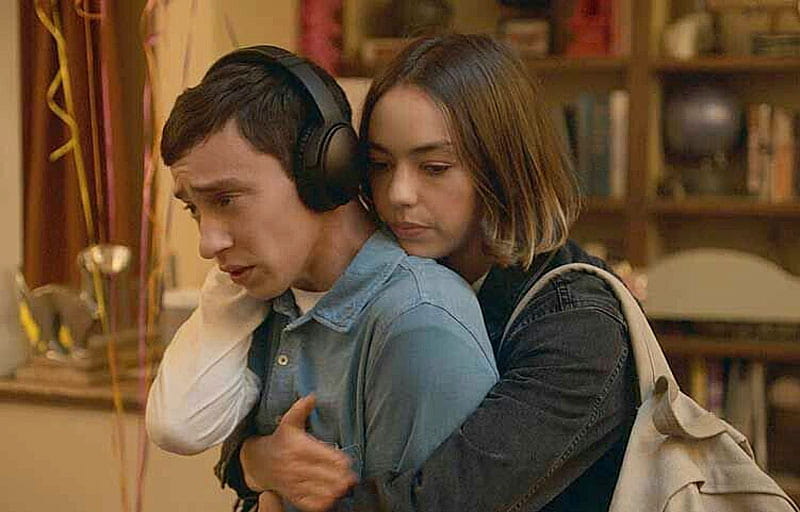 Atypical (3 seasons, renewed for 4th and final)
Starring: Keir Gilchrist, Brigette Lundy-Paine, Jennifer Jason Leigh, Michael Rapaport
This incredibly real and incredibly touching show is an absolute feel-good binge watch. Sam (Gilchrist), a teenager on the autism spectrum, has decided he is ready for dating, romance, and sex. But first he needs to be more independent. This is bittersweet, and somewhat life-changing, for his mom, whose life has revolved around managing Sam's autism for years.
Add in a dad trying to get closer to his son and a sister with her own coming of age tribulations, and you've got a family dramedy like no other. It's a great show to watch with your teens!
Broadchurch (3 seasons)
Starring: David Tennant, Olivia Coleman, Jodie Whittaker
This gritty, addictive, British crime drama features outstanding performances and gorgeous cinematography. The gripping plot and depth of the characters make it excellent binge watch.
Each season focuses on a different crime, with the constants of Detective Inspectors Alex Hardy (Tennant) and Ellie Miller (Coleman) – who each have their own stories that unfold.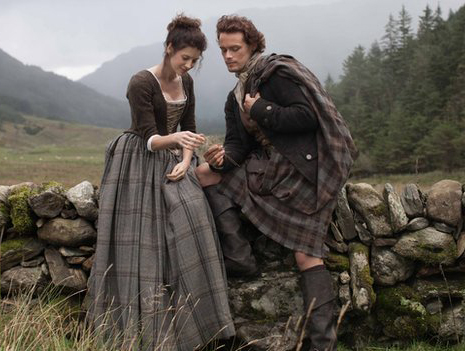 Outlander (4 seasons, 5th now streaming on Starz)
Starring: Catriona Balfe, Sam Heugan, Sophie Skelton, Richard Rankin
Outlander will whisk you away with its time-traveling, passionately romantic, historical drama.
After serving as a British Army nurse in World War II, Claire Randall is enjoying a second honeymoon in Scotland with her husband Frank. Unexpectedly, Claire is magically transported to 1743 where her freedom and life are in danger.
To survive, she marries the handsome Jamie Fraser, who believes her story when she confides in him. Their passionate relationship leaves Claire with a dilemma when it comes time to pass back through the stones and return to her first husband.
Black Mirror (5 seasons)
Starring: Lots of people you know!
Black Mirror is a British science fiction anthology series, with each episode standing alone. Set in an alternative present or near future, it examines modern society, particularly with regard to the unanticipated consequences of new technologies.
The idea behind this show is that technology can mirror and even magnify the ugliest – the blackest – parts of human nature. Each episode will make you think. You'll find yourself wondering, "Just how far from reality is this?" And you'll love seeing many of your favorite actors in these thought-provoking episodes.
And guess what? I've done a podcast about Black Mirror, too!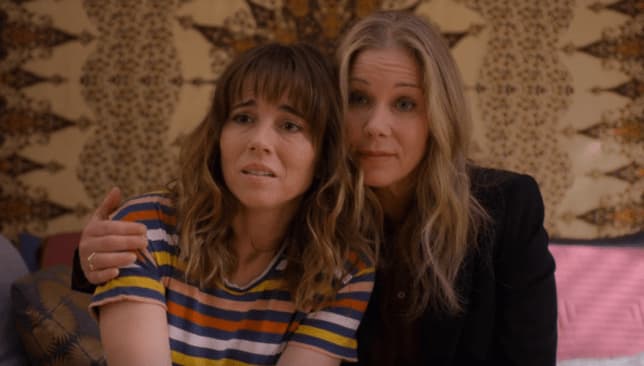 Dead to Me (1 season, 2nd season drops 5/8/20)
Starring: Christina Applegate, Linda Cardellini, James Marsden
This series explores grief, loss and forgiveness through a quirky, comedic lens. Cynical, hot-headed Jen (Applegate) is determined to find the hit-and-run driver who killed her husband. At a support group, she's befriended by eccentric Judy (Cardellini).
The two become BFFs in spite of their polar-opposite personalities. But Judy has a shocking secret that could destroy her life and her friendship with Jen. With half-hour episodes, this series is a quick, fun, yet intense watch.
Russian Doll (1 season, renewed for 2nd)
Starring: Natasha Lyonne
Russian Doll is a dramedy about Nadia (Lyonne), a woman who dies over and over and keeps returning to the night of her 36th birthday party. But it's much more clever, dark, and edgy than its Groundhog Day-like premise would suggest. The eight half-hour episodes deliver plot twists and gut-punches as the series explores mortality, grief, redemption, and forgiveness.
Lyonne co-created the show with Amy Poehler and serves as a writer and director.

Dark (2 seasons, renewed for 3rd and final)
Starring: Louis Hofman, Oliver Masucci, Lisa Vicari
This brilliant show takes place in the small German town of Winden, where the disappearance of Mikkel Nielsen is linked to a time-travel portal in the caves under the nuclear plant. The missing child sets four families on a hunt for answers as they unearth a mind-bending mystery.
Dark introduces an intricate web of characters, all of whom have a connection to the town's troubled history — whether they know it or not. The story is part science-fiction, part supernatural, and completely the kind of show that you need a flow chart to figure out.
The Sinner (2 seasons)
Starring: Bill Pullman, Jessica Biel
I recently discovered this show and I am hooked. The Sinner is in the same vein as many crime dramas, but you are never quite sure if the crime is spiritual, supernatural, or psychological in nature.
Each season focuses on a different crime, with Detective Harry Ambrose (Pullman) being the common thread. The writers expertly peel back layers as Harry searches for answers while also dealing with his own demons.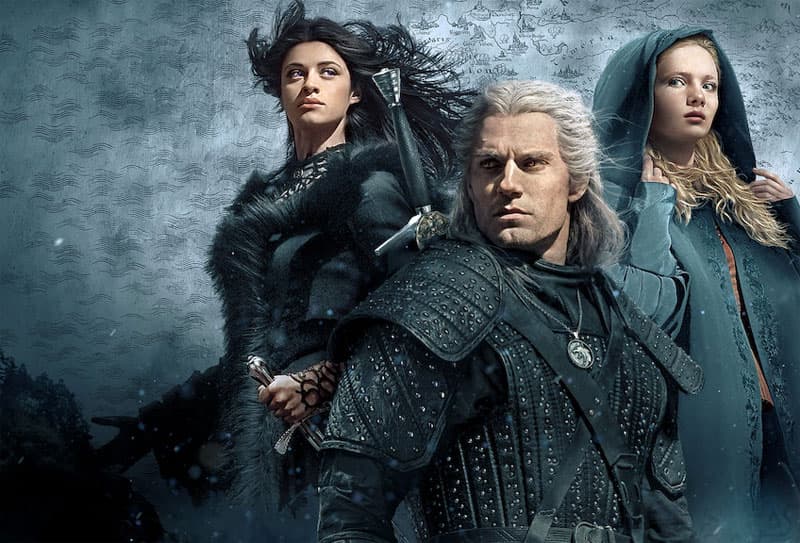 The Witcher (1 season, renewed for 2nd)
Starring: Henry Cavill, Anya Chalotra, Freya Allan
If you liked Game of Thrones, you'll probably like The Witcher. Set in a medieval-inspired landmass known as "the Continent", this fantasy drama follows three main characters whose destinies are linked to one another. Geralt of Rivia (Cavill), Yennifer of Vengerberg (Chalotra), and Princess Cirilla of Cintra (Allan) have three distinct stories that take place in different times. You need to pay close attention to follow the timeline, but rest assured it all comes together beautifully in the end.
The Continent is ripe with monsters, witchers (monster-hunters), mages, sorcerers, dragons, elves, and others with magical powers. There's even a traveling bard who accompanies the Witcher and writes surprisingly catchy tunes that will get stuck in your head for days. The acting is superb and the big-budget sets and scenery will excite you.
The Stranger (1 season)
Starring: Hannah John-Kamen, Richard Armitage, Siobhan Finneran
The Stranger is a British drama about family man Adam Price (Armitage) who is approached by a stranger with a secret. This leads Adam and Detective Johanna Griffin (Finneran) to a complex web of lies that sends them on desperate quest to discover the truth about the people closest to them.
Based on the book by Harlan Coben, the story is well-written, with a lot of layers that are expertly unraveled. Coben says the series is a complete story with a satisfying ending, and a second season is not expected. If you like British crime drama like Broadchurch, you should love The Stranger.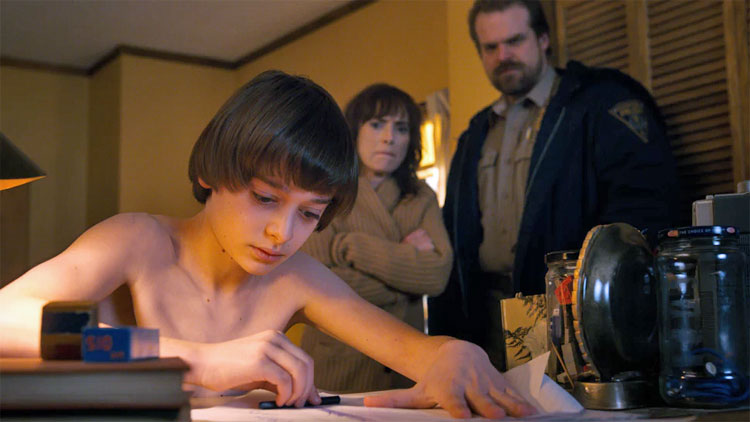 Stranger Things (3 seasons)
Starring: Millie Bobbie Brown, Winona Ryder, David Harbour, Finn Wolfhard, Noah Schnapp, Gaten Matarazzo, Caleb McLaughlin.
Stranger Things is one of the most popular series on Netflix, so chances are you've already seen it. But it needs to be included on any "best of Netflix" list.
When 12-year-old Will Byers (Schnapp) goes missing, the investigation into his disappearance results in a series of extraordinary mysteries involving secret government experiments, supernatural forces, and a very unusual little girl.
Stranger Things is set in the 80s and expertly weaves in references that delight the Gen X-ers that grew up in that era. It's fun, it's creepy, it's surprising, and it's positively perfect entertainment.
And if you want to visit Stranger Things filming locations, follow my road trip itinerary!
If you've seen all these shows, here are a few more I've loved and recommend:
The Good Place
Locke & Key
On My Block
American Horror Story
The End of the F***ing World
GLOW
The Haunting of Hill House
Mad Men
The Office
Pose
Unbelievable
The Walking Dead
You