Travel and entertainment often go hand in hand. People love to take Sex in the City Walking tours, Harry Potter movie set tours, and visit the Shire in New Zealand. It's fun to see where a movie was filmed or explore the history behind a favorite TV show, so here's my non-scientific, totally for fun, list of TV shows that inspire me to travel: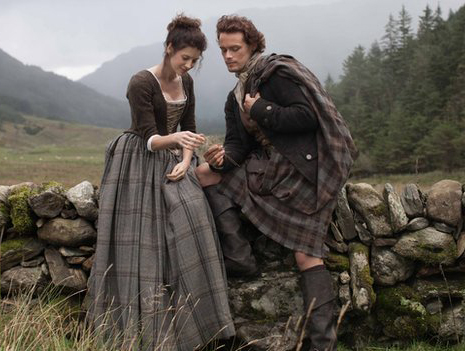 1. Outlander: This new series based on the books by Diana Gabaldon is an enticing account of a woman sent back in time to 18th-century Scotland. The scenery, the culture, and the romance of this show make it my top pick for inspiring travel to Scotland.
2. Downton Abbey: Highclere Castle near London is open to visitors wanting a peek at the real deal from the show with record-breaking ratings.
3. Game of Thrones: Ah, Ireland. While you won't find dragons or mythical creatures, the scenery is positively real.
4. Running Wild with Bear Grylls: I'd love to spend a couple days with Bear (minus the bug-eating) and this series just makes me want to get out out there and climb some rocks.
5. House Hunters and House Hunters International: My 11pm addiction and the show that usually leaves me saying "Are they crazy? I woulda picked house #2!"
6. The Originals: This tale of vampires, werewolves, and witches battling for power over the holy city of New Orleans has me half-itching and half-scared to explore NOLA.
What TV shows or movies inspire you to travel?