Today, my husband and I are celebrating our 20th anniversary. We spent our honeymoon in Lake Tahoe and skied at several resorts around the lake – Squaw Valley was one of our favorites. It's amazing to look back and see how much Squaw has expanded over the years. In 1994 there was not much of an Olympic Village. This is how it looked then: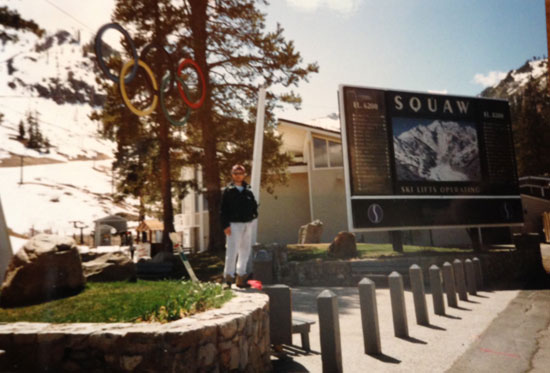 Here's the same area, today: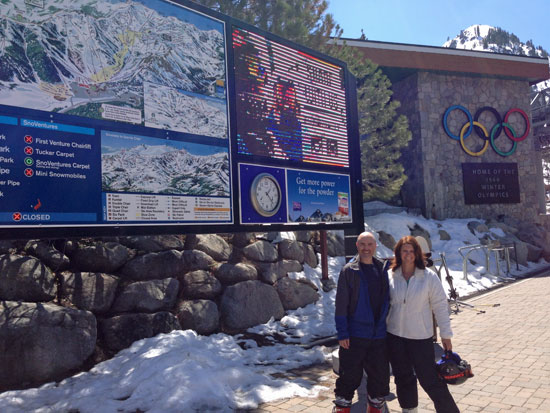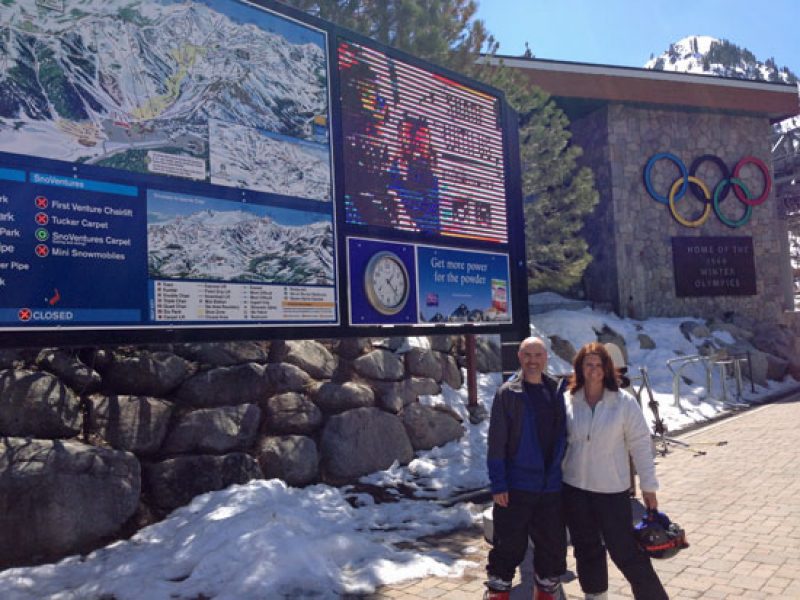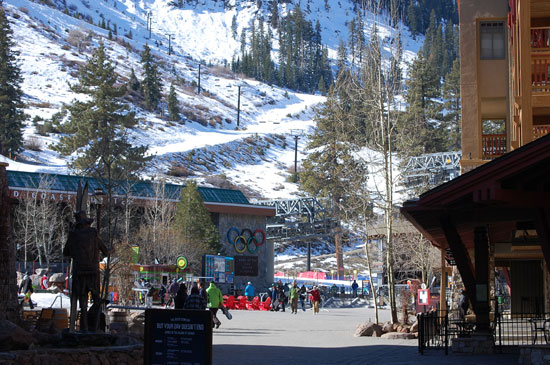 Now, there's a beautiful village with an assortment of top-notch places to eat, drink and shop. Squaw has become my family's favorite mountain for many reasons:
Easy to access beginner and easier intermediate terrain. Just hop on the Funitel or the tram and you're transported comfortably to the High Camp area, which offers a number of wide open green trails that are inviting to ski and always groomed.
Even the toughest terrain has an easier way down (despite the signs that say otherwise). My daughter was excited to take the Emigrant lift up to "the top of the world" and she was able to ski down because of the flat, groomed trail on top of the ridge. Same for Siberia Bowl and even the infamous KT-22. Over at the Granite Chief lift, I was happy to challenge myself with a steep, but groomed, trail while my husband skied the bumps through the trees and leapt over cliffs.
The pool and hot tub at the High Camp area offers an awesome way to end a day of family skiing.
Fireside Pizza and Rocker serve a wide variety of excellent food for the family. There's also Euro Sweets for gelato, Dave's Deli for hearty sandwiches, and Soupa for hot-pressed sandwiches, fresh salads, and fantastic quinoa bowls.
We're so happy we could return to Squaw Valley after 20 years and share this magical place with our children, and we can't wait to come back again (and again!). From a look at the next expansion plan, we may be coming back to an even bigger and better Squaw. Lake Tahoe is like no other place on earth.