Atlanta, and the surrounding area, is often called the "Hollywood of the South" because so many movies and TV shows are filmed there. If you want to see where some of your favorite shows are filmed, I can tell you where to stay in Atlanta to tour filming locations.
Hotels.com asked me to share my tips for where to stay in Atlanta for the best access to filming locations. The following suggestions are from my personal experience after many visits to Atlanta!
Filming takes place in Atlanta and its suburbs for shows like Stranger Things, The Walking Dead, Ozark, Cobra Kai, The Vampire Diaries, and many more. If you want to visit lots of different locations, be prepared to drive a lot, since many filming locations are about an hour outside of Atlanta.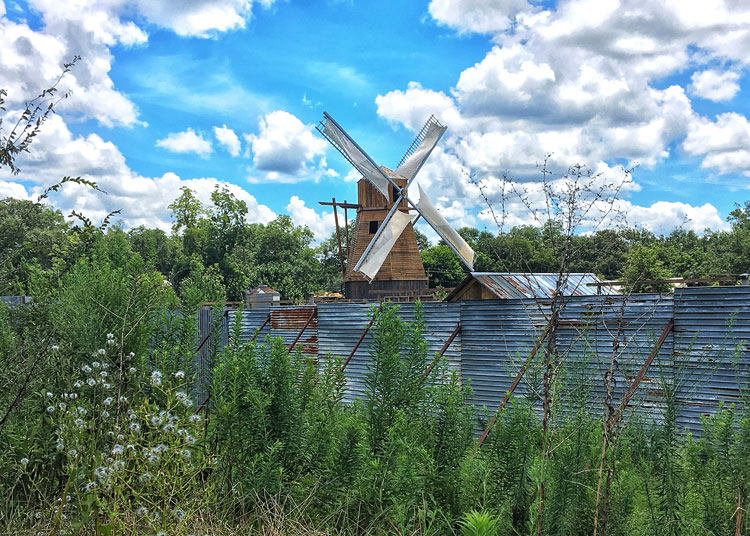 I recommend staying in a hotel just north of downtown with easy access to I-85 or I-75. The Marriott Century Center at 2000 Century Blvd NE or Homewood Suites Atlanta-Galleria Cumberland at 3200 Cobb Pkwy SE are both excellent choices.
You could also choose to stay in the heart of downtown Atlanta at the luxurious Georgian Terrace Hotel. This gorgeous hotel was used as a filming location for Cobra Kai, as well as movies such as The Internship, Anchorman 2, and The Change-Up. It's also where cast members have been known to stay during filming, so who knows who you might run into in the lobby!
Do you have a favorite TV show and you want to focus on just those locations? Check out my suggestions below for some of the most popular filming locations.
Where to Stay for The Walking Dead and Stranger Things Filming Locations
Much of the filming for The Walking Dead and Stranger Things was done south of Atlanta. I recommend the Hilton Garden Inn in Peachtree City as a great home base.
Just 15 minutes from Peachtree City is the town of Senoia, also known as "Alexandria" and "Woodbury" in The Walking Dead. Here you can take a tour with the Georgia Tour Company or Water Tower Tours, stop in to The Woodbury Shoppe to check out props and merch, then have dinner at Nic & Norman's – a restaurant owned by Greg Nicotero and Norman Reedus.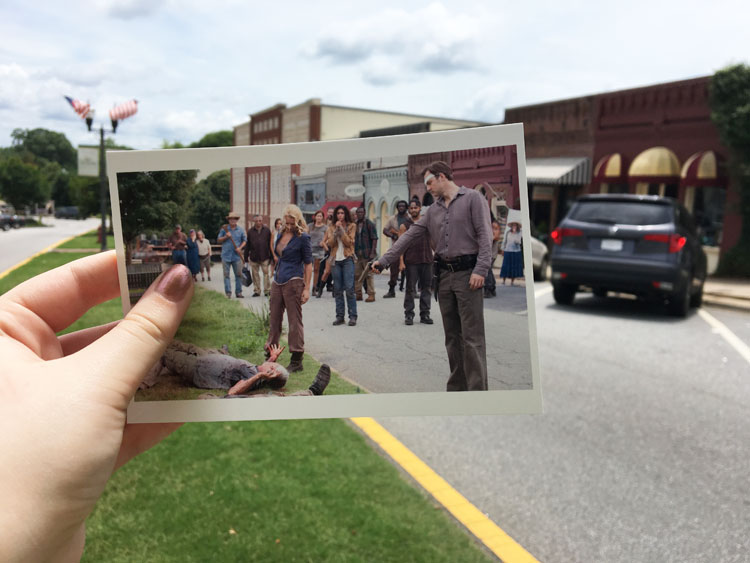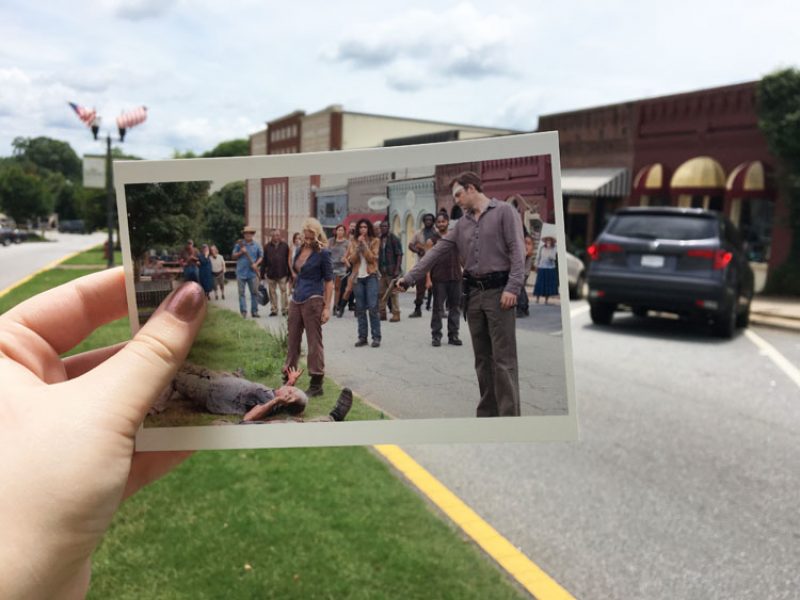 If Stranger Things is your favorite fandom, head to the towns of Jackson, Stockbridge, and East Point. You'll find several Hawkins landmarks such as the Hawkins Pool, Brimborn Steelworks, Melvald's General Store, and Hawkins Middle School.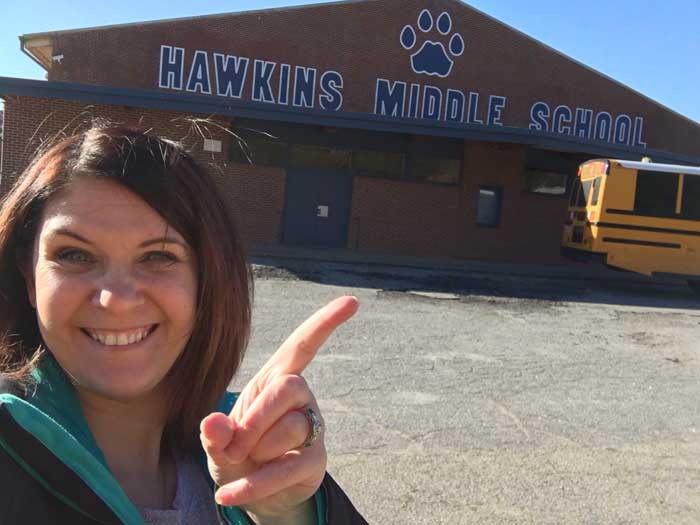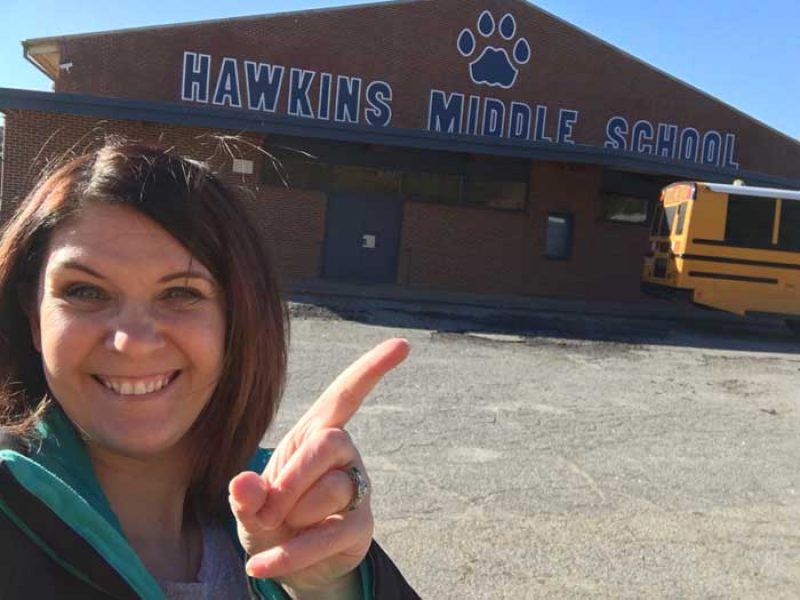 Where to Stay for The Vampire Diaries Filming Locations
The real Mystic Falls is none other than Covington, GA, and fans of The Vampire Diaries, The Originals, and Legacies will love visiting this town! You'll instantly recognize the iconic clock tower, the town square, and the Mystic Grill restaurant. Covington is also the filming location for Sweet Magnolias, Dumplin', and more.
Covington is a quiet, charming, and walk-able town, and the hotels are a 5 to 10-minute drive away. I enjoyed my stay at the Hampton Inn in Covington.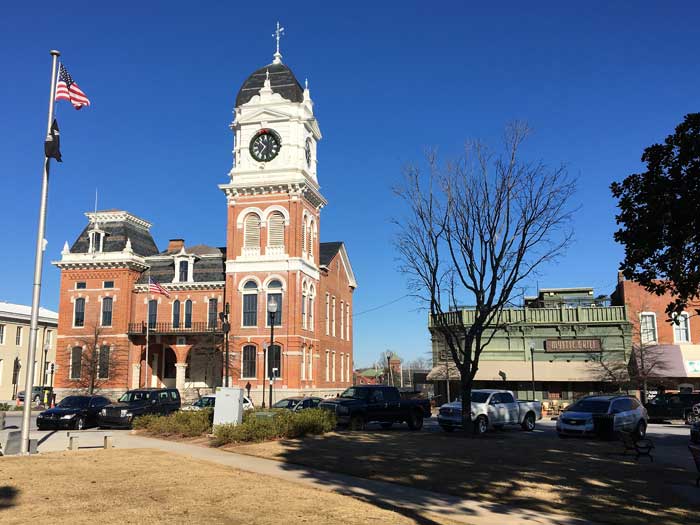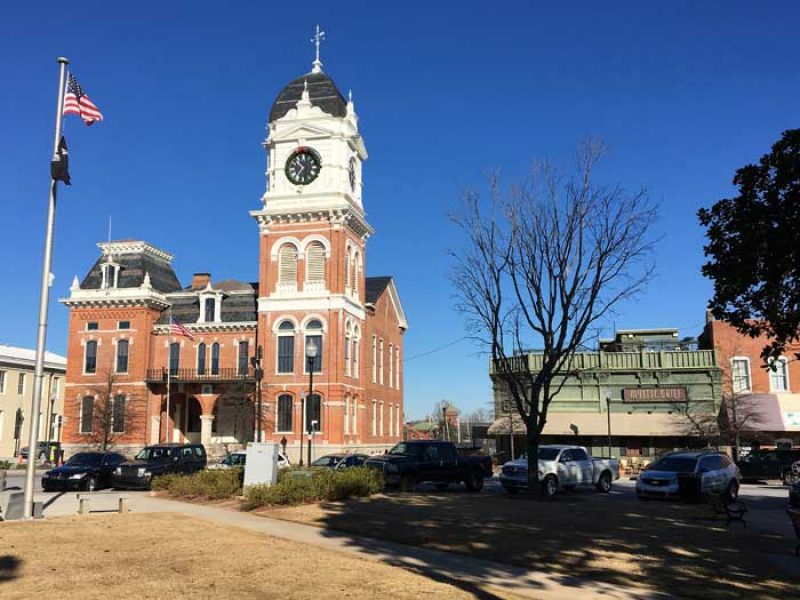 There are several excellent restaurants in the town square. Mystic Falls Tours offers fantastic filming location tours as well as a museum and retail shop filled with props, clothing and merchandise. There's even a park in town with hammocks where we took a relaxing rest during our visit.
Where to Stay for Ozark Filming Locations
If you are looking for Ozark filming locations, stay at the Holiday Inn Express & Suites in Woodstock. It's a newer hotel with spacious rooms.
Woodstock is another wonderful, walk-able town. It's a bit more bustling than Covington, so if you also love shopping, excellent food, and outdoor activities, this is the place for you.
You'll be close to Lake Allatoona where many scenes from Ozark were filmed. Here you'll find the marina and the Blue Cat Lodge, which is now a restaurant called JD's on the Lake.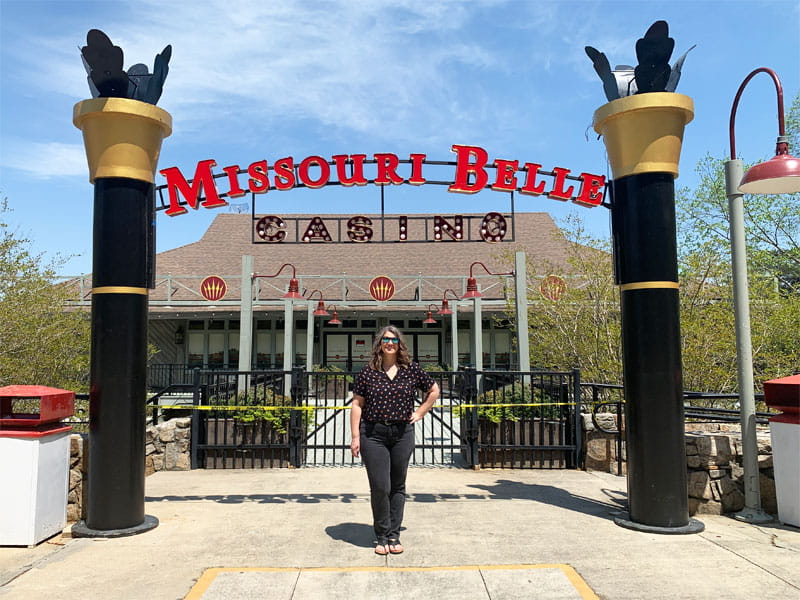 Several other Ozark filming locations are in the Peachtree Corners and Norcross area which is about 40 minutes from Woodstock. And one of the most iconic filming locations you can visit is the Missouri Belle Casino boat docked at Stone Mountain Park – only another 10 to 15 minutes from Norcross.
Where to Stay for Cobra Kai Filming Locations
The Cobra Kai filming locations are a bit spread out, but consider staying at Courtyard by Marriott in Lithia Springs. This location will put you within a half-hour of many Cobra Kai locations from Marietta to East Point. I also have inside information that season 4 of Cobra Kai filmed partially at Lithia Springs High School.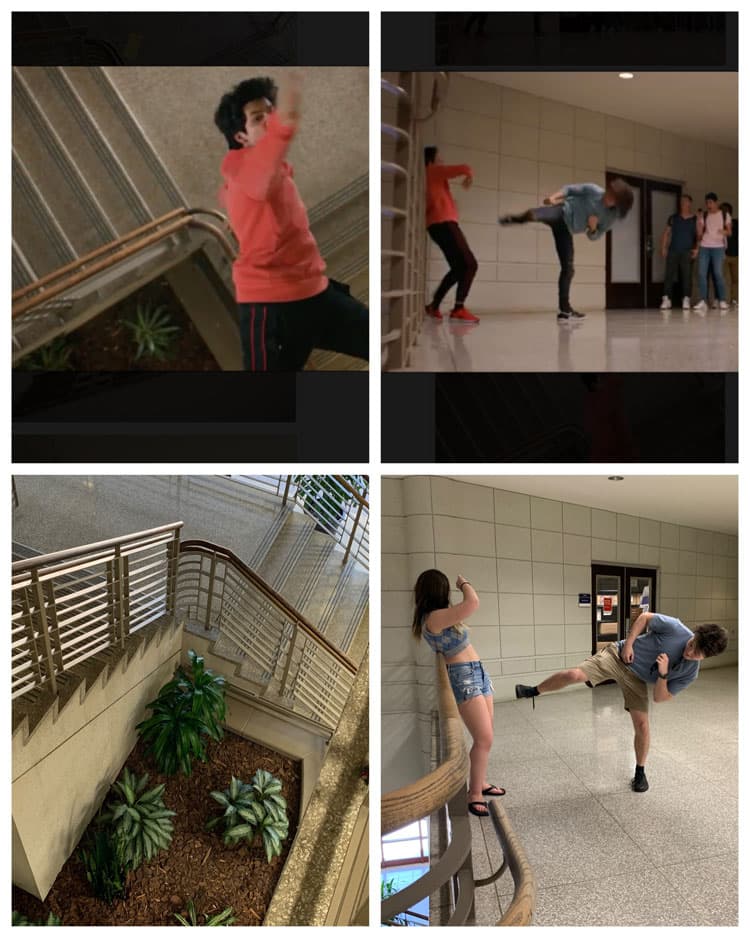 You'll be able to visit the filming locations for the All Valley Sports Arena, the roller skating rink, the high school and soccer field, and the Cobra Kai dojo. You can also enjoy visiting Sweetwater Creek State Park where scenes from Cobra Kai and The Hunger Games were filmed.
In addition, there are several other Stranger Things locations nearby. You'll find the arcade and video store in Douglasville, and you can visit Hopper's Cabin – now an escape room! – in Powder Springs.
No matter where you choose your accommodations in the Atlanta area, you'll find plenty of fun, Instagrammable filming locations nearby. Be sure to check out my itineraries for all the details!