Shoulder season travel is a fantastic option if you are lucky enough to have a flexible schedule. With more and more people working and schooling from home, taking advantage of off-peak-season travel is a definite benefit.
Maybe you like to stay close to home in the summer, enjoying your family and avoiding crowded vacation destinations. In that case, shoulder season travel is for you! It's my favorite time to travel and I have seven vacation suggestions you can start planning today.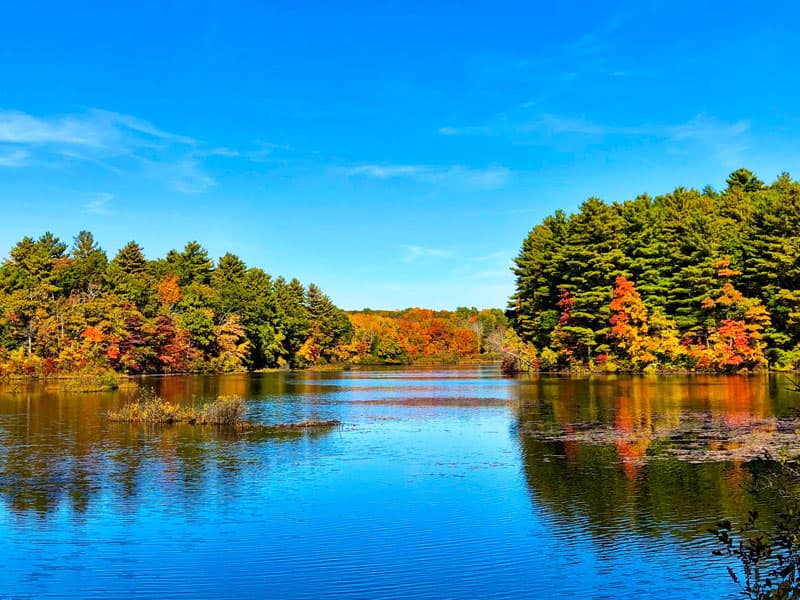 What is shoulder season?
Shoulder season is the period of time after peak season, but before off season. In the US, it's mid September until Thanksgiving and early April until Memorial Day. It can vary by destination, but it is generally the time when the least people take vacations.
In the fall, kids go back to school and sports and activities start up, so fewer families travel at this time. In the spring, many people vacation in March for spring break, leaving a lull in April and May. If your schedule is flexible, traveling in both fall and spring can offer terrific weather, lower rates, and fewer crowds.
Here are my top 7 picks for shoulder season travel. Which one will you book first?
Yellowstone National Park
Fall is an ideal time to visit any National Park. Crowds are low and colors are high. Yellowstone National Park in Wyoming is one of my favorites.
Yellowstone is known for its geysers and hot springs, but it also features rivers, forests, canyons, and wildlife that provide a beautiful, diverse landscape for any outdoor enthusiast.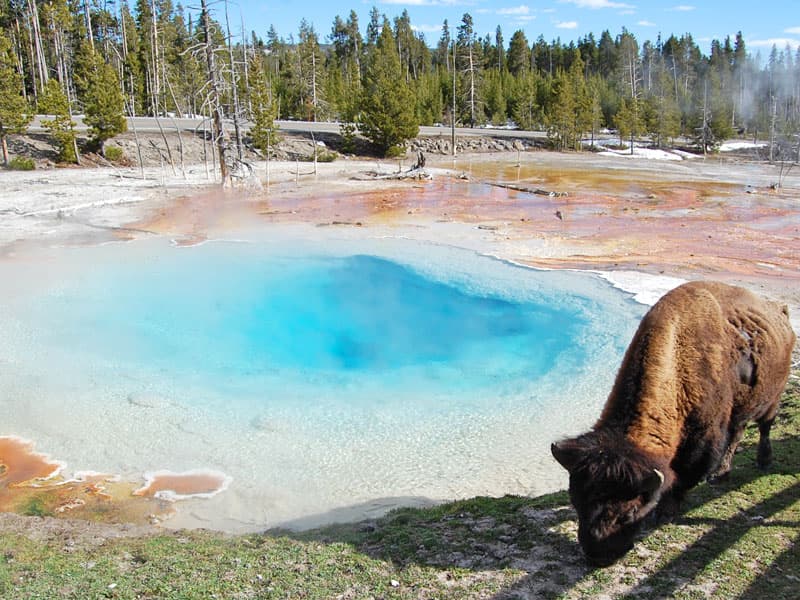 This post contains affiliate links to products and services I recommend. I may make a commission, and there is no cost to you.
My family visited Yellowstone in early May and some of the roads in the park were still closed due to snow. Be aware that many roads in the park are closed to vehicles from November to May. I think the best time to visit Yellowstone is late September to early October.
Here's a 3-day Yellowstone itinerary to help you plan your trip.
Napa Valley and Northern California

While the Napa area is not typically considered a family vacation destination, my kids (then aged 9 and 15) loved the family-friendly Castello di Amorosa in Calistoga, Calif. You can take a guided tour (ages 5+) of this medieval castle and see the authentic torture chamber, watch tower, hand-painted frescoes, and the Grand Barrel Room, then sample five of their wines.
Grape juice and coloring pages are provided for the kids, who learn about wine-making, medieval architecture, and – my kids' favorite – medieval torture methods!
The castle was featured in the movie "Bedtime Stories" starring Adam Sandler. Scenes were filmed on the grounds and in the room shown below, which you will visit on the tour.

Children under 5 are not permitted on the guided tour, but can roam the grounds and common areas. They'll love the beautiful castle and the farm animals that wander freely – chicken, sheep, turkeys, ducks and more. Only one family with minors is allowed per tour group – so be sure to make reservations.
Combine your visit to Castello di Amorosa with a drive through Napa Valley and along California's Pacific Coast Highway. The views are amazing and you'll enjoy the beaches, seal sightings and lots of roadside snack shacks serving up clam chowder, fish tacos, or a fresh, juicy burger.

If you're staying a bit longer in Northern California, take a Muir Woods tour to see the Redwood forest, or take a San Francisco city tour and bay cruise!
Save up to 44% on San Francisco's top attractions with CityPASS. Book now!
Alabama's Gulf Coast
Gulf Shores and Orange Beach, on the Gulf Coast of Alabama, has a mantra for its shoulder season: Keep on Summering. It's an ideal spot for a fall beach getaway.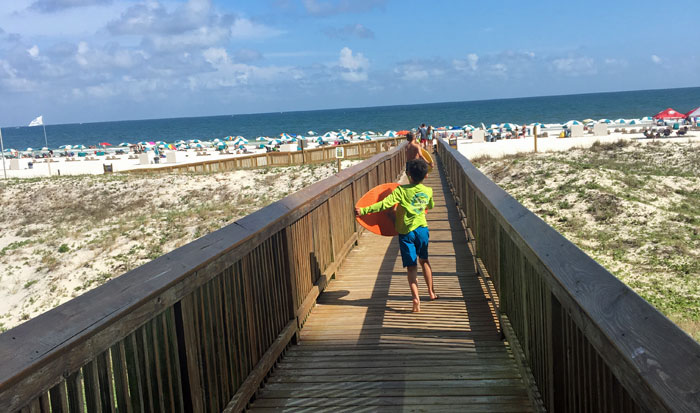 I've traveled all over the United States, and when people ask me my favorite beach destination, I always rave about Gulf Shores and Orange Beach. I've vacationed there several times. Their sugar-white sand beaches are gorgeous and there are so many adventurous things to do. Not to mention shopping and incredible food.
Check out my Ultimate Gulf Shores and Orange Beach Travel Guide to start planning!
Finger Lakes, NY
This magical region has several lakes and gorges that offer water sports, hiking, biking and picnicking amid stunning geographical features. The Finger Lakes also has an amazing winery scene, shopping, and museums. There's tons to do (and eat!) for families, or for a girlfriends' or romantic getaway.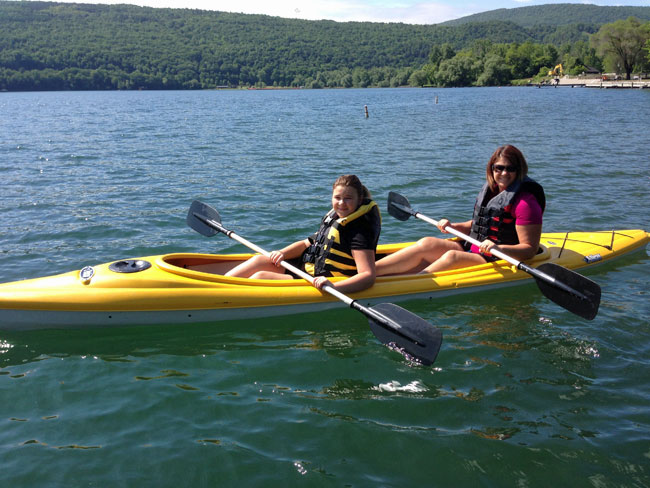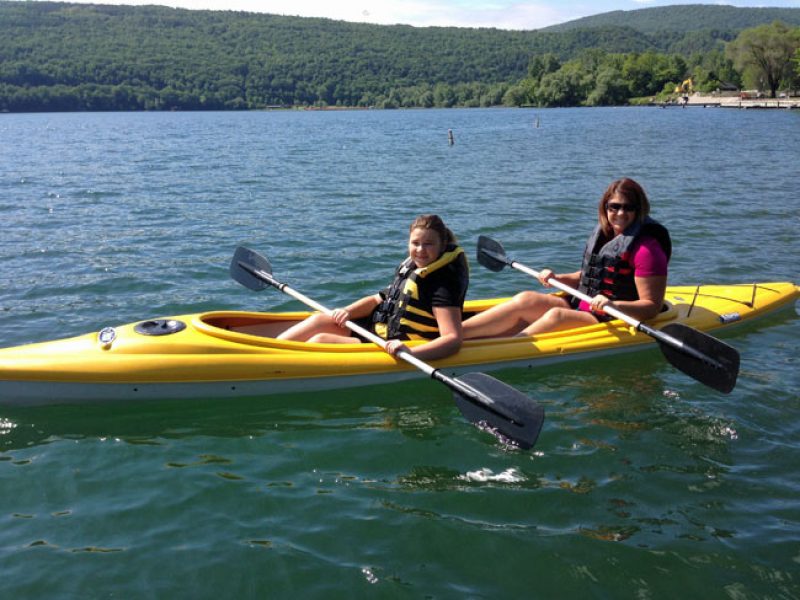 Some of my top recommendations for the area include a sailplane ride, kayaking, a winery tour, the Corning Museum of Glass, and hiking at Watkins Glen. You can start planning your trip with my four-day Finger Lakes itinerary.
Spring is the least-crowded time to visit. Fall is also a bit slower, but with more leaf-peepers as the area is framed by incredible autumn color.
Lake Placid
Lake Placid, in the Adirondack Mountains of upstate New York, offers the perfect combination of tourism energy and small-town atmosphere. With its quaint lakefront downtown, nearby Whiteface Mountain, and nostalgic Olympic venues, there are plenty of things to do in Lake Placid in shoulder season.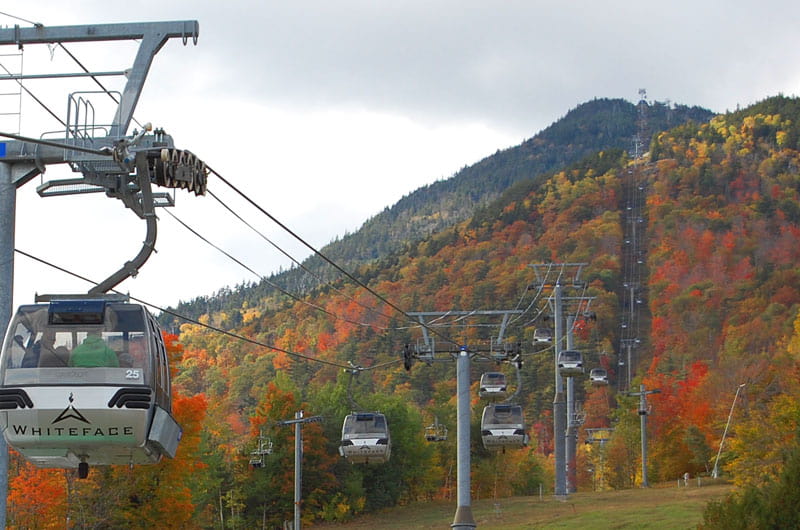 There are many places to hike, bike, and enjoy festivals. Visit Whiteface Mountain and take the gondola up for incredible views. Hike at nearby High Falls Gorge. Or try out the luge or biathalon at Lake Placid Olympic sites! Fall is especially amazing since the area is renowned for the vibrant colors of its fall foliage.
South Dakota Road Trip
Road trip through South Dakota in the shoulder season and you'll enjoy legendary sites like Mount Rushmore and Badlands National Park with fewer crowds.

Start your road trip in Sioux Falls where you can visit the Sertoma Butterfly House, the Great Plains Zoo, the beautiful Falls Park, and more. Drive on to the Badlands and Black Hills area, and finish your trip at Mount Rushmore.
Be sure you don't miss the famous Wall Drug, located just off Route 90 north of Badlands National Park. It's a mind-boggling maze of shops, restaurants, and attractions. You'll find every type of souvenir imaginable, lots of food (try their famous donuts!), and a "backyard" where kids (or anyone) can cool off at the Train Station Water Show (splash pad), get a photo with a roaring T-Rex, and ride on a giant Jackalope.

Charlottesville, Virginia
History. Wine. Food. Culture. Shenandoah National Park. These are some of the things to do in Charlottesville, Va. This charming city has a lot to offer for shoulder season travel.
I recommend a visit to the Rotunda at the University of Virginia, shopping and eating at the Historical Downtown Mall, wine tasting at Jefferson Vineyards, and of course a tour of Jefferson's home, Monticello.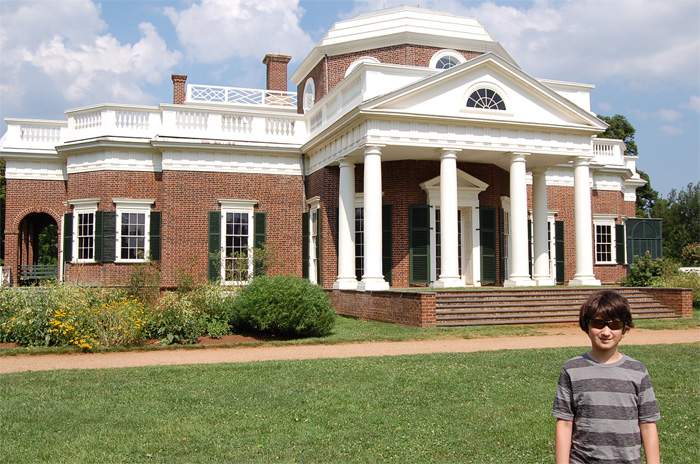 Then you need to spend some time in Shenandoah National Park. Skyline Drive is simply stunning in the fall.
When planning your next vacation, think about these seven shoulder season travel destinations. You'll save money and have a more enjoyable experience traveling when others don't!